Today's column is being released on Christmas day 2020. I pray God's richest blessings on you and your family!
AT RHW WE PUBLISH A NEW COLUMN EACH FRIDAY. WE'RE GOING THROUGH FOUR SPECIFIC STUDIES WITH EACH SERIES BEING PUBLISHED ON A DESIGNATED FRIDAY OF THE MONTH. TODAY'S COLUMN IS THE LAST IN THIS SERIES.
In 2020 we've been going through a wonderful book: THE RED SEA RULES. Today we'll wrap up our series by reviewing what we've learned from Robert J. Morgan's 10 God-Given Strategies for Difficult Times. Below you'll find snippets from each month with links to that specific column.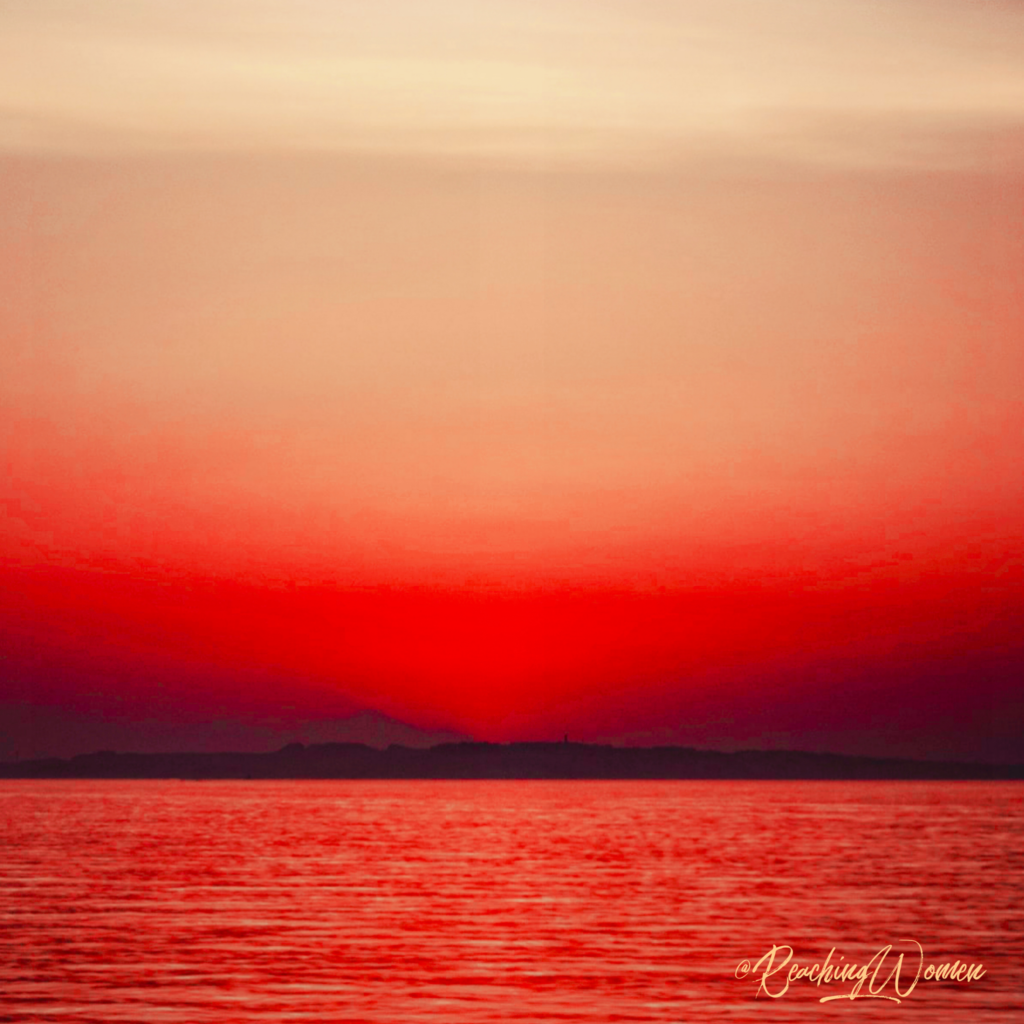 In 2019, a dear friend introduced me to Robert J. Morgan's lovely little book The Red Sea Rules. Upon reading it, I did a book review in November of that year. Shortly thereafter, when planning my column topics for 2020, I decided that this wonderful book would be perfect to write a study series on. Below you will find snippets from each of the monthly column studies we have gone through this year.
February: RULE 1: GOD MEANS FOR YOU TO BE WHERE YOU ARE
It's easy to get bogged down in worry and wonder why we are in the situation we are in today. In times like these it's important to realize that God has everything under control. He has either put us here and will get us out, or if we have put ourselves here, God will still get us out and good will come from it.
March: RULE 2: BE MORE CONCERNED FOR GOD'S GLORY THAN FOR YOUR RELIEF
If we can see our difficulties as an opportunity for God's grace to shine on our behalf we will maintain a more balanced perspective and give God more glory in the middle of our struggles. Today instead of asking God to get me out of the mess I'm in, I'll ask God how can I bring glory to His name in the middle of my mess.
April: RULE 3: ACKNOWLEDGE YOUR ENEMY BUT KEEP YOUR EYES ON THE LORD
We can't foolishly live as easy prey for Satan. We must be always on our  guard. To prevent ourselves from succumbing to the enemy's attacks we must humbly submit and draw near to God. As we humble ourselves before God He will lift us up. Even in times of confusion, when we feel blocked by a seemly dead end, God will protect us. He provide an escape just in time!
Don't waste a moment. In times of crisis we must call upon the Lord immediately.  When you pray be honest with God about your needs. After all He knows them already. Then trust that God has heard your prayer and will answer in His perfect way and time.
June: RULE 5: STAY CALM AND CONFIDENT, AND GIVE GOD TIME TO WORK
Cornered by the Egyptian army at the edge of the Red Sea, the Israelites faced impossible odds. We must remember God doesn't show favoritism. Meaning that I am just as important to God as the Israelites were. My impossible situation is just as important to God. Just like the Red Sea opened up for the Israelites, my impossible situation can be solved by God. It's up to me to stay calm, confident in whom I trust, and wait for God to work the solution out in HIS timing.
July: RULE 6: WHEN UNSURE, JUST TAKE THE NEXT LOGICAL STEP BY FAITH
Whether it's good things coming or bad, God protects us from knowing too much in our future. If we knew bad things were coming tomorrow, we might give up on God altogether and go down in a tailspin of anxiety and depression. If we knew good things were coming tomorrow we would become prideful and might decide we don't need God's help at all. God wants us to faithfully depend on Him every minute of every day. Looking for His perfect Light to shine on our path for guidance and listening for His gentle whisper for direction.
August: RULE 7: ENVISION GOD'S ENVELOPING PRESENCE
The pillar of fire and cloud that followed the Israelites through the wilderness was later seen as a cloud of glory in Solomon's temple and again in the Upper Room on the day of Pentecost. This same Presence resides every moment within all Christians. It's important to remind ourselves the Lord's Presence is with us. We can practice the Presence of God daily by: affirming God's nearness in our hearts; visualizing God's Presence in our mind; accessing God's nearness through prayer and finally reflecting God's Presence in our behavior.
September: RULE 8: TRUST GOD TO DELIVER IN HIS OWN UNIQUE WAY
Just like we need to see all of life from God's perspective, we must try to see our deliverance from His perspective. God designs each deliverance to each individual trial or trouble. Whether God delivers us in a miraculous way or not, every intervention He makes in our lives will make us better to serve in His kingdom now or for eternity. Today we need to trust His plan for us and know it's going to be for our good and for His glory!
October: RULE 9: VIEW YOUR CURRENT CRISIS AS A FAITH BUILDER FOR THE FUTURE
The unknowability of the future can be a fearful thing. However, it's important that  we remember God allows everything we experience to grow and build our faith as we trust in Him. As we surrender our life, God will soften our heart and shape our future to be the best that He has designed for us. Let God take over your life and your soul. With Him in control everything will work in your favor when it's all said and done.
November: RULE 10: DON'T FORGET TO PRAISE HIM
After a long dark night the nation of liberated slaves had miraculously been saved from Pharaoh's mighty army. Their faith in God had been vindicated. God was not just a historical memory from their fathers. He was now their personal savior. God often allows us to go through challenging situations. Maybe He is hoping they will give us an opportunity to praise Him.  Let's not wait to delivered from a crisis before we praise God.
As we wrap up this series today, let's each reflect on our own Red Sea journey with God. I encourage you to take a few minutes and listen to this sweet song by Ellie Holcomb: Red Sea Road and soak in her hope-filled lyrics:
"When we can't see the way, He'll part the way.

And we'll never walk alone down a red sea road."