AT RHW WE PUBLISH A NEW COLUMN EACH FRIDAY. WE'RE GOING THROUGH FOUR SPECIFIC STUDIES WITH EACH SERIES BEING PUBLISHED ON A DESIGNATED WEEK OF THE MONTH.
In THE RED SEA RULES series we're using the wonderful book by Robert J. Morgan as our guideline for a deep study of Exodus 14. Join me on the fourth Friday of each month in 2020 as we apply Morgan's "10 God-Given Strategies for Difficult Times" to our lives today.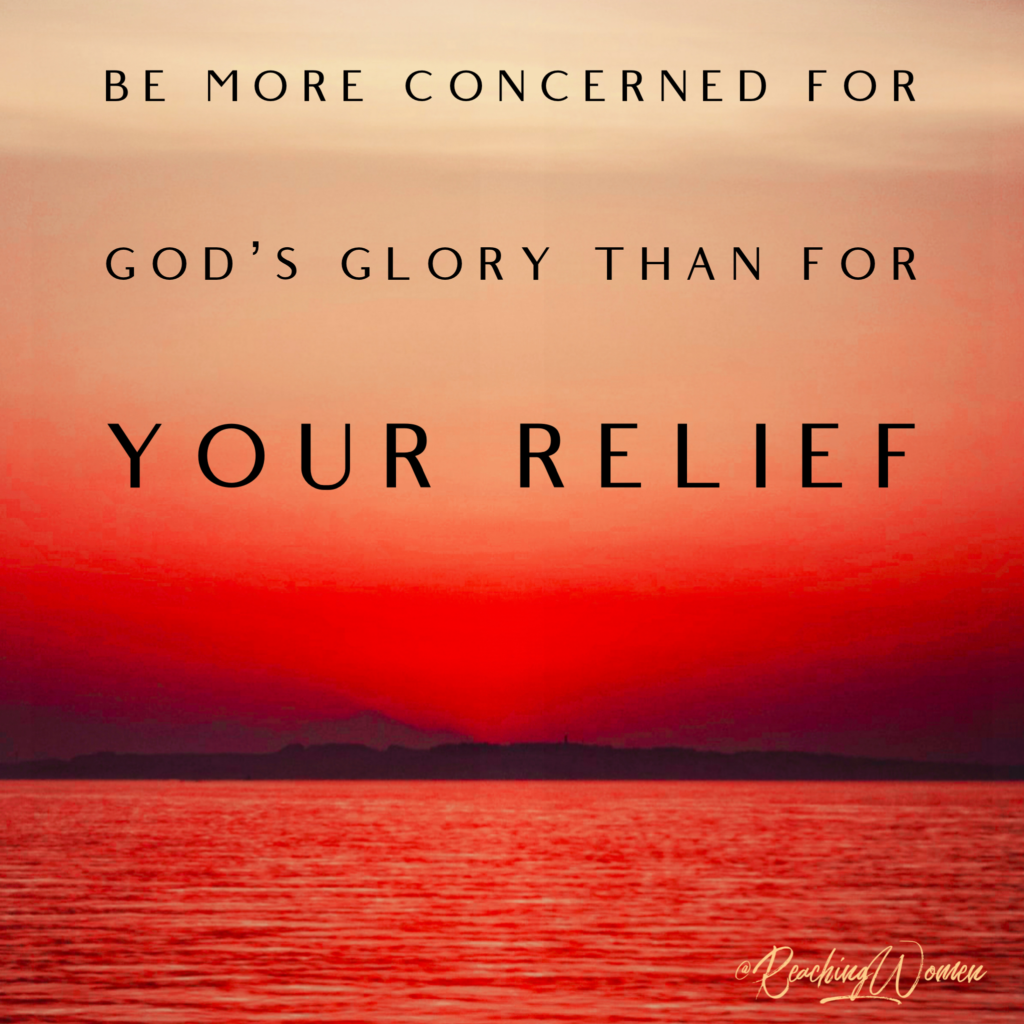 RED SEA RULE 2: Be more concerned for God's glory than for your relief.

"Pharaoh will say of the children of Israel, "They are bewildered by the land; the wilderness has closed them in." Then I will harden Pharaoh's heart, so that he will pursue them; and I will gain honor over Pharaoh and over all his army, that the Egyptians may know that I am the Lord.

" ~ Exodus 14:3-4
God Delivers Us In His Way and In His Time
When God led the Israelites directly to be blocked in by their enemy at the Red Sea shore, I'm sure they were wondering what God was thinking. After all, hadn't He just rescued them from Egypt? Just like the Israelites didn't understand, we're often clueless to God's reasoning for our circumstances.
" God deliberately orchestrated the Exodus events as an occasion for demonstrating the power He wields over both His enemies and the elements." ~ Robert J. Morgan
The Exodus Story Teaches Us:
God doesn't waste suffering.
If God leads us in He will lead us out.
God delivers in His time and in His way.
God can use every impossible situation for His glory!
See Difficulties as God Opportunities.
If we could see our difficulties as an opportunity for God's grace to shine on our behalf we would maintain a more balanced perspective and give God more glory in the middle of our struggles.
During our difficult times it would be good to remember Jesus' submissive prayer after The Last Supper as He was looking ahead at the coming hours:
"Now my soul is troubled, and what shall I say? 'Father, save me from this hour'? No, it was for this very reason I came to this hour.Father, glorify your name!" ~ John 12:27-28
Give God Glory by Turning Problems into Praise.
Today instead of asking God to get me out of the mess I'm in, I'll ask God how can I bring glory to His name in the middle of my mess.
Take a break from your trying times. Rise and shine with

this

energetic worship song and give God glory despite everything you see and feel.