AT RHW WE PUBLISH A NEW COLUMN EACH FRIDAY. WE'RE GOING THROUGH FOUR SPECIFIC STUDIES WITH EACH SERIES BEING PUBLISHED ON A DESIGNATED FRIDAY OF THE MONTH.
In THE RED SEA RULES series we're using the wonderful book by Robert J. Morgan as our guideline for a deep study of Exodus 14. Join me on the fourth Friday of each month in 2020 as we apply Morgan's "10 God-Given Strategies for Difficult Times" to our lives today.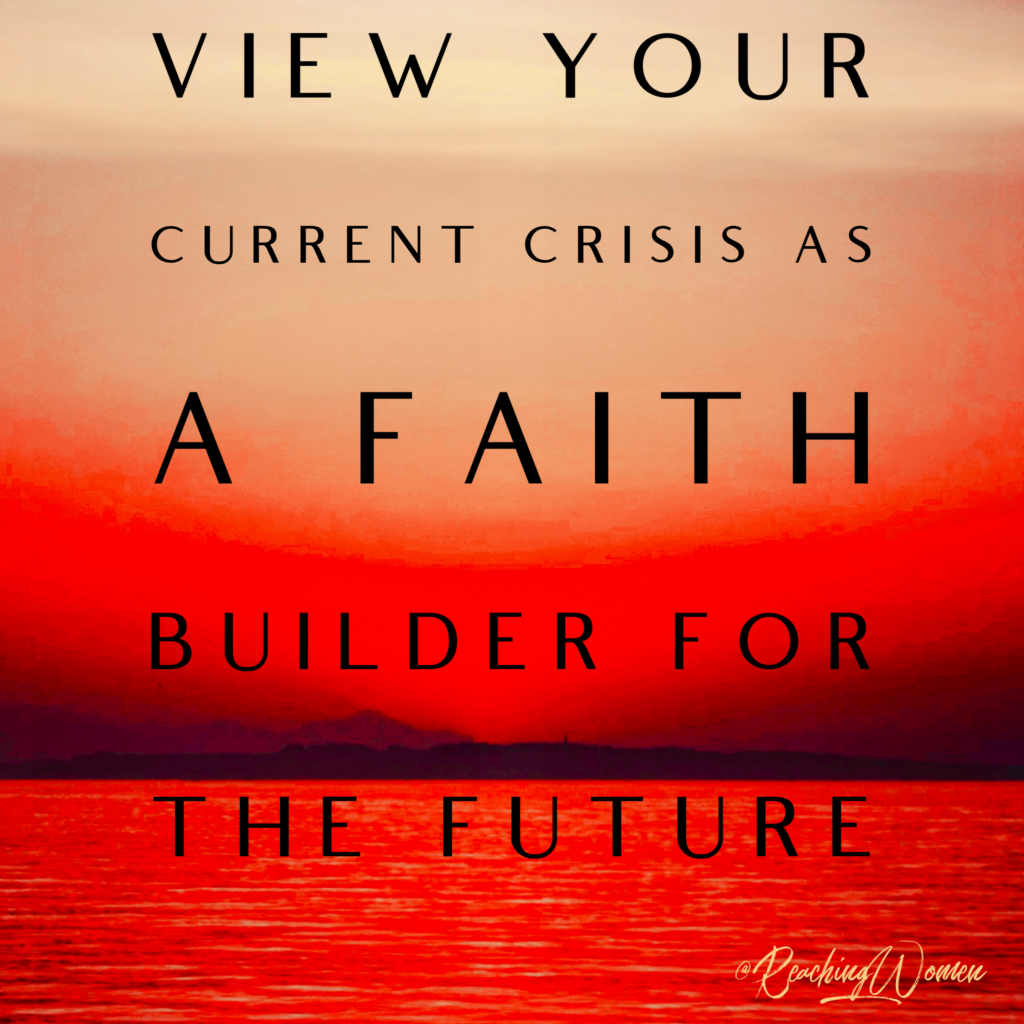 RED SEA RULE 9: View your current crisis as a faith builder for the future. 
The LORD saved Israel that day out of the hand of the Egyptians, and Israel saw the Egyptians dead on the seashore. Thus Israel saw the great work which the LORD had done in Egypt; so the people feared the LORD, and believed the LORD and His servant Moses.   ~ Exodus 14:30-31
The children of Israel benefited greatly from their experiences at the Red Sea. It strengthened their faith in God which would help them in the challenges ahead.
The unknowability of the future can be a fearful thing. However, it's important that  we remember God allows everything we experience to grow and build our faith as we trust in Him.
Faith is much like a muscle. It grows in layers as we go through various trials and struggles.  When we want to strengthen our physical muscles we must push them to a limit with some form of exercise. Our faith grows much the same way. It must be tested by the exercises of life challenges.
Faith is simply finding and claiming the promises of God in every situation, and based on those promises, making logical assumptions, being fully persuaded that God has the power to do what He has promised. ~ Robert J. Morgan
As we surrender our life, God will soften our heart and shape our future to be the best that He has designed for us. Let God take over your life and your soul. With Him in control everything will work in your favor when it's all said and done.
I have good plans for you, not plans to hurt you. I will give you hope and a good future. ~ Jeremiah 29:11

Build your faith with these words. You can trust God. He is good and His love for you is great!
Take a few minutes to build your faith with this Elevation Worship video.