REACHING HURTING WOMEN MINISTRIES OFFERS FOUR TOPICS FOR CONTEMPLATION EVERY MONTH. EACH TOPIC IS A 12-MONTH STUDY ASSIGNED TO A SPECIFIC FRIDAY OF THE MONTH. IN MONTHS WITH FIVE FRIDAYS WE REVIEW INSPIRATIONAL CHRISTIAN MEDIA.
On the third Friday of each month in 2022 we're focusing our life recovery work on The Twelve Laws of Life Recovery: God's Wisdom and Guidance for Your Journey with Stephen Arterburn and David Stoop. This powerful study will take our life of recovery to a level of freedom most of us haven't yet experienced.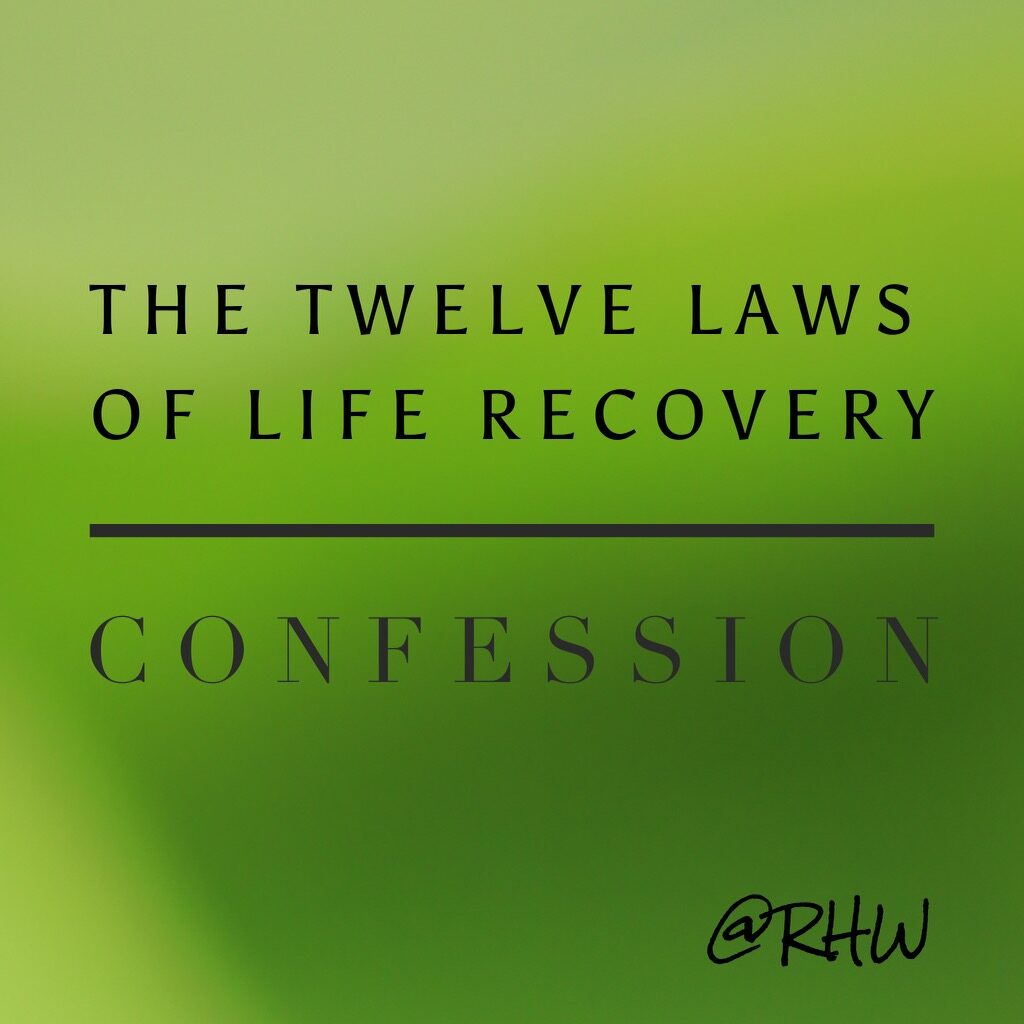 Each month we're looking at a requirement that guides us to a specific result which will ultimately fill our lives with love, gratitude and the serenity we desire.
THE LAW OF CONFESSION
REQUIREMENT: CONFESSION
RESULT: HEALING
So admit your sins to each other, and pray for each other so that you will be healed. ~ James 5:16
We are all prone to hide our weaknesses. But by not taking responsibility for our mistakes is very unhealthy.
Our hidden secrets grow in the darkness and will ultimately take over our life if we let them. The longer we hide them, the more painful it will be to confess them and change our behavior.
Confession is not real unless it is honest–both in what is revealed and what is not. Telling the whole truth in full disclosure is the only acceptable kind of confession that produces healing. ~ The Twelve Laws of Recovery
Once we do make confession, healing begins, not just in our own hearts, but in personal relationships and with God. The pain of confession is totally worth it!