AT RHW WE PUBLISH A NEW COLUMN EACH FRIDAY. WE'RE GOING THROUGH FOUR SPECIFIC STUDIES WITH EACH SERIES BEING PUBLISHED ON A DESIGNATED WEEK OF THE MONTH.
In THE RED SEA RULES series we're using the wonderful book by Robert J. Morgan as our guideline for a deep study of Exodus 14. Join me on the fourth Friday of each month in 2020 as we apply Morgan's "10 God-Given Strategies for Difficult Times" to our lives today.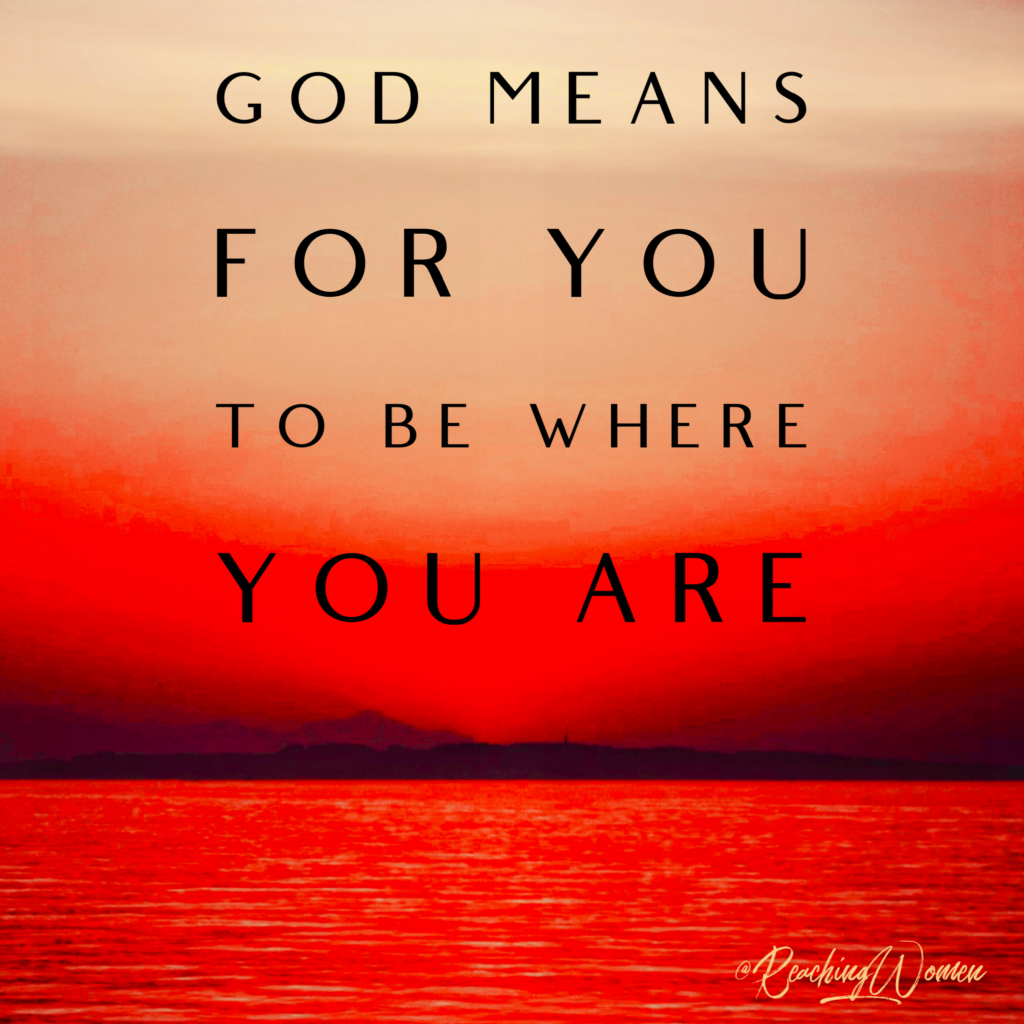 RED SEA RULE 1: Realize that God means for you to be where you are.

"God

spoke to Moses: "Tell the Israelites to turn around and make camp at Pi Hahiroth, between Migdol and the sea. Camp on the shore of the sea opposite Baal Zephon." ~ Exodus 14:1-2
DEAD ENDS AND QUESTION MARKS
In the first Scripture of our study we read that God tells Moses to turn the Israelites around and make camp on the shore of the Red Sea. I'm sure the Israelites were wondering why they turned around and are going back from where they came instead of going away from the Egyptians.
"Worry is putting question marks where God has put periods." ~ John R. Rice
It's easy to get bogged down in worry and wonder why we are in the situation we are in today. We may even begin to think we are at fault for some reason.
In times like these it's important that to realize that God has everything under control. He has either put us here and will get us out. Or if we have put ourselves here, God will still get us out and good will come from it.
WHEN FACING A TOUGH SITUATION REMEMBER YOU ARE:
In God's Assignment

: We are here for a reason.

In God's Protection

: We are being kept safe.

In God's Education

: We are learning something for our future.

In God's Plan

: It all works together for good one day.
As you ponder life's hills and valleys enjoy this beautiful song posted below by Tauren Wells.