AT RHW WE PUBLISH A NEW COLUMN EACH FRIDAY. WE'RE GOING THROUGH FOUR SPECIFIC STUDIES WITH EACH SERIES BEING PUBLISHED ON A DESIGNATED FRIDAY OF THE MONTH.
In THE RED SEA RULES series we're using the wonderful book by Robert J. Morgan as our guideline for a deep study of Exodus 14. Join me on the fourth Friday of each month in 2020 as we apply Morgan's "10 God-Given Strategies for Difficult Times" to our lives today.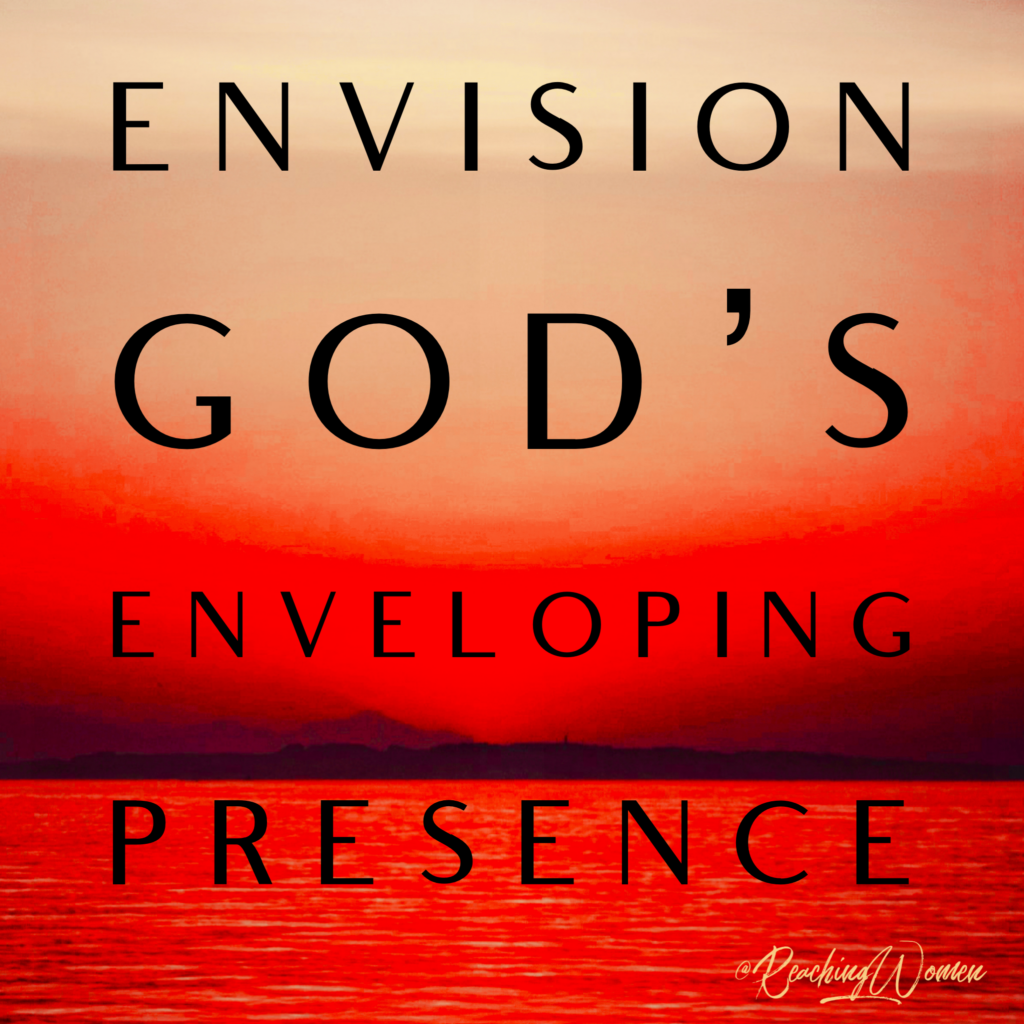 RED SEA RULE 7: Envision God's enveloping presence. 
The Angel of God, who went before the camp of Israel, moved and went behind them; and the pillar of cloud went from before them and stood behind them. So it came between the camp of the Egyptians and the camp of Israel. Thus it was a cloud and darkness to the one, and it gave light by night to the other, so that the one did not come near the other all that night. ~ Exodus 14:19-20
This phenomenon of God's Presence is a mystery we will likely not understand this side of Heaven. What's most amazing to me is God's Presence is shown throughout Scripture and has been experienced by many in different ways even today.
The pillar of fire and cloud that followed the Israelites through the wilderness was later seen as a cloud of glory in Solomon's temple and again in the Upper Room on the day of Pentecost. This same Presence resides every moment in and with all Christians.
It's important to remind ourselves the Lord's Presence is with us. We can practice the Presence of God daily by:
Affirming God's nearness in our hearts
I will never leave you nor forsake you. ~ Hebrews 13:5
Visualize God's Presence in our mind
The Lord stood with me and strengthened me. ~ 2 Timothy 4:17
Access God's nearness through prayer
Draw near to God and He will draw near to you. ~ James 4:8
Reflect God's Presence in our behavior
Walk humbly in the company of your God. ~ Micah 6:8
If we knew Jesus was literally standing beside us today, how would we feel about our current Red Sea situation?
With this beautiful worship song by Jenn Johnson take a few minutes and contemplate the enveloping Presence of Jesus being with you right now.