AT RHW WE PUBLISH A NEW COLUMN EACH FRIDAY. WE'RE GOING THROUGH FOUR SPECIFIC STUDIES WITH EACH SERIES BEING PUBLISHED ON A DESIGNATED FRIDAY OF THE MONTH.
In THE RED SEA RULES series we're using the wonderful book by Robert J. Morgan as our guideline for a deep study of Exodus 14. Join me on the fourth Friday of each month in 2020 as we apply Morgan's "10 God-Given Strategies for Difficult Times" to our lives today.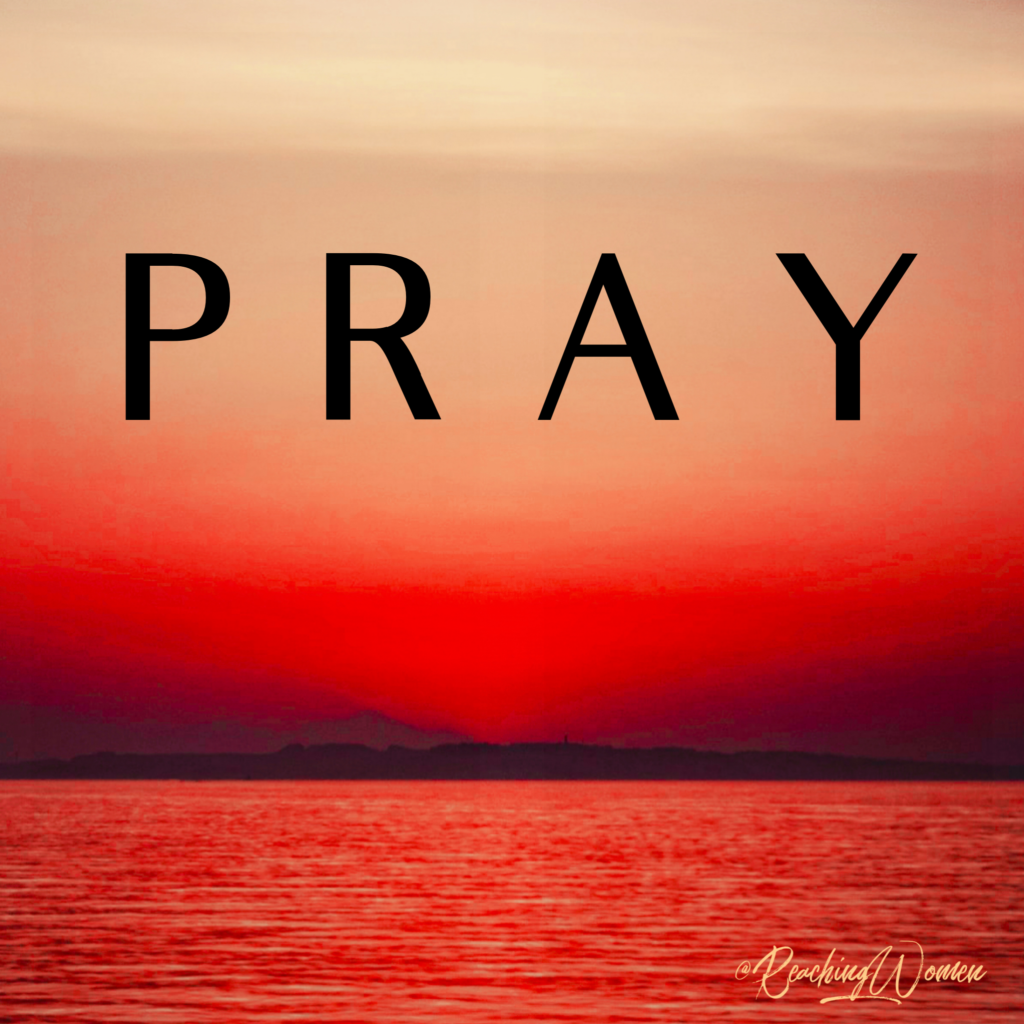 RED SEA RULE 4: PRAY!
When Pharaoh drew near, the children of Israel lifted their eyes, and behold, the Egyptians marched after them. So they were very afraid, and the children of Israel cried out to the Lord. ~ Exodus 14:10
As we've seen in our previous lessons, God purposefully put the Israelites in this place of crisis. We don't know all the reasons why. But we do know that He was working to build their faith and trust back in Him.
After four centuries of slave labor to the Egyptians, not only were the children of Israel not prepared to serve God, they weren't equipped for any battle that faced them. Finding themselves pinned against the Red Sea by Pharaoh's soldiers they were filled with great fear. To their credit they did the right thing and cried out to the Lord.
"When we can't press forward, move sideward, or step backward, it's time to look upward and to ask God to make a way." ~ Robert J. Morgan, The Red Sea Rules
PRAY SWIFTLY
Pray in the Spirit at all times. Pray with all kinds of prayers, and ask for everything you need. To do this you must always be ready. Never give up. ~ Ephesians 6:18
Don't waste a moment! In times of crisis call immediately upon the Lord.
PRAY SINCERELY
The prayer of a person living right with God is something powerful to be reckoned with.~ James 5:16
Be honest with God about your needs. After all, He knows already.
PRAY SURELY
They cry out to the Lord in their trouble, and He brings them out of their distresses. He calms the storm, so that its waves are still. ~ Psalm 107:28-29
Trust that God hears you and will answer in His perfect way and time.
As you reflect on your prayer life, take a few minutes to enjoy this awesome song by Tauren Wells!