REACHING HURTING WOMEN MINISTRIES OFFERS FOUR THEMES FOR CONTEMPLATION EVERY MONTH OF THE YEAR.
EACH OF THE POWER-PACKED THEMES ARE A 12-MONTH STUDY SERIES ASSIGNED TO A SPECIFIC FRIDAY OF EVERY MONTH BEGINNING IN JANUARY. IN MONTHS WITH FIVE FRIDAYS I'LL BE REVIEWING TOUCHING INSPIRATIONAL MUSIC. COME ALONG. LET'S LEARN SOME NEW THINGS TOGETHER!
For my addiction recovery work this year I'm going through The Twelve Gifts of Life Recovery by Stephen Arterburn and David Stoop. On the third Friday of each month in 2021 I will be sharing the blessings God brings us to honor our choices and encourage our recovery journey.
This is the eleventh post in the series. Today we are learning about the life recovery gift of serenity.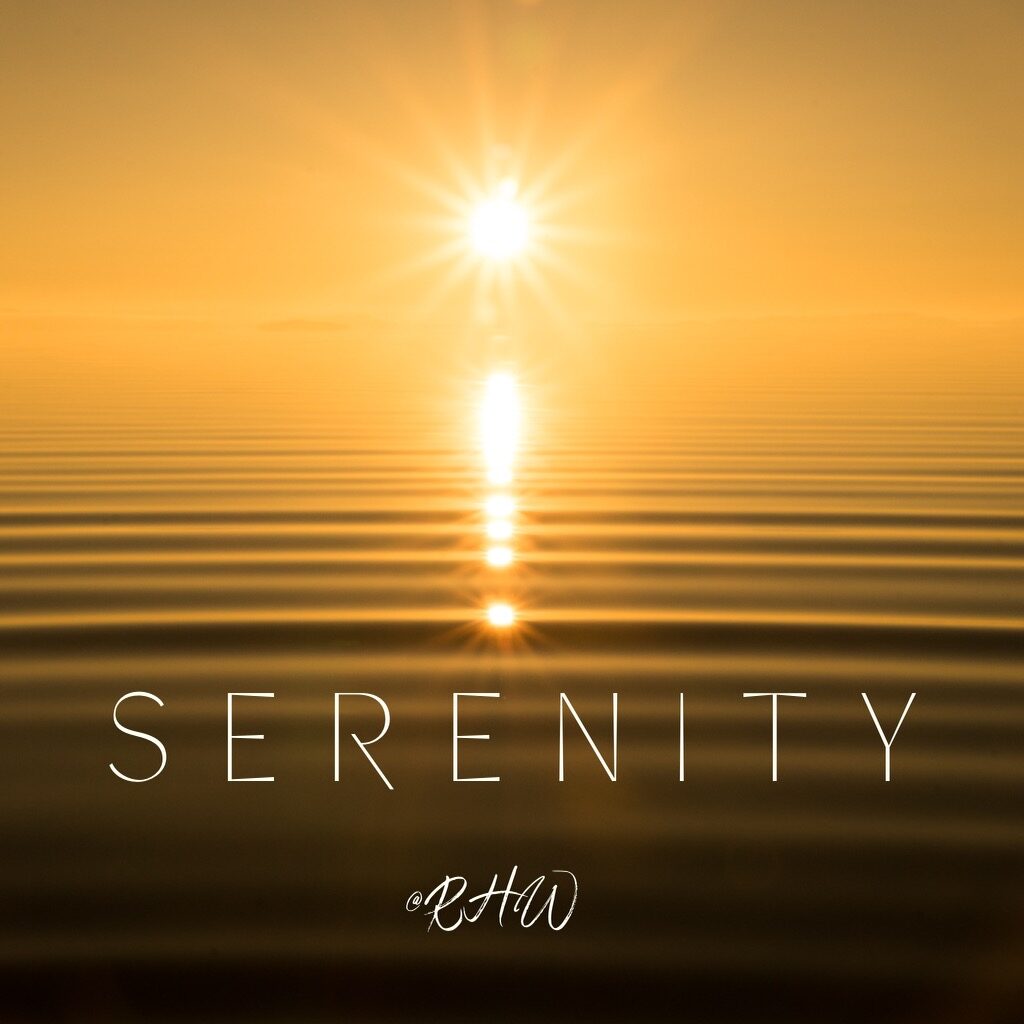 Serenity is a gift given by God, who is the true source of serenity.  We experience the gift of serenity when we follow God's will. 

Trust in the 

Lord

with all your heart;

do not depend on your own understanding.

 Seek his will in all you do,

and he will show you which path to take. ~ Proverbs 3:5-6
Those of us in the life of recovery know all too well, the never-ending search for peace of mind… the constant looking for the next escape from today's emotional torture.
The often quoted first stanza of the famous Serenity Prayer gives us divine insight into how we can achieve the sought after state of being: SERENITY. Below is the complete Serenity Prayer but we will focus only on the first stanza today. Let's take a deeper look.
God grant me the serenity to accept the things I cannot change; courage to change the things I can; and wisdom to know the difference.

Living one day at a time; enjoying one moment at a time; accepting hardships as the pathway to peace; taking, as Jesus did, this sinful world, as it is, not as I would have it.

Trusting that God will make all things right if I surrender to his will; so that I may be reasonable happy in this life, and supremely happy with him forever in the next. Amen 
ACCEPTANCE: the willingness to receive what life has given us and be content with it.
I can be content in any and every situation through the Anointed One who is my power and strength. ~ Philippians 4:13
For most people this is very difficult. Honestly, I believe, it is impossible without a solid relationship with God, and prayerfully staying in His Word daily. With God's help we can learn to accept our past, present and whatever the future may hold. Because in the end, we can trust that He will make something good come from it for us.
COURAGE: the state of mind that enables one to face difficulties without fear.
So be strong and courageous, all you who put your hope in the Lord! ~ Psalm 31:24
This is an attitude that also requires action on our part. We will need take steps that require physical activities in order to face and change some difficulties. In particular two of the 12 Steps fall into this category: processing our moral inventory and making amends. Taking responsibility for our lives requires courage.
WISDOM: the knowledge of what is right coupled with discernment and insight.
If you don't have all the wisdom needed for this journey, then all you have to do is ask God for it; and God will grant all that you need. He gives lavishly and never scolds you for asking. ~ James 1:5
Note that wisdom isn't simply knowledge. Book knowledge doesn't give us wisdom. There are plenty of knowledgeable people in this world who have little or no wisdom. OnlyGod is the source of all wisdom. Also, it's important to point out that serenity doesn't come from wisdom itself. Wisdom is a by product of seeking God's will and spending time with Him.
"If we are willing to accept what can't be changed and to have the courage to take action on what can be change, God will give us the wisdom to discern the difference." ~ The Twelve Gifts of Life Recovery
Take a few minutes to glean from, Stephen Arterburn, one of the authors of this excellent book that we've been studying all year. Here with his series Going Deeper: The Gift of Serenity.