AT RHW WE PUBLISH A NEW COLUMN EACH FRIDAY. WE'RE GOING THROUGH FOUR SPECIFIC STUDIES WITH EACH SERIES BEING PUBLISHED ON A DESIGNATED FRIDAY OF THE MONTH.
In THE RED SEA RULES series we're using the wonderful book by Robert J. Morgan as our guideline for a deep study of Exodus 14. Join me on the fourth Friday of each month in 2020 as we apply Morgan's "10 God-Given Strategies for Difficult Times" to our lives today.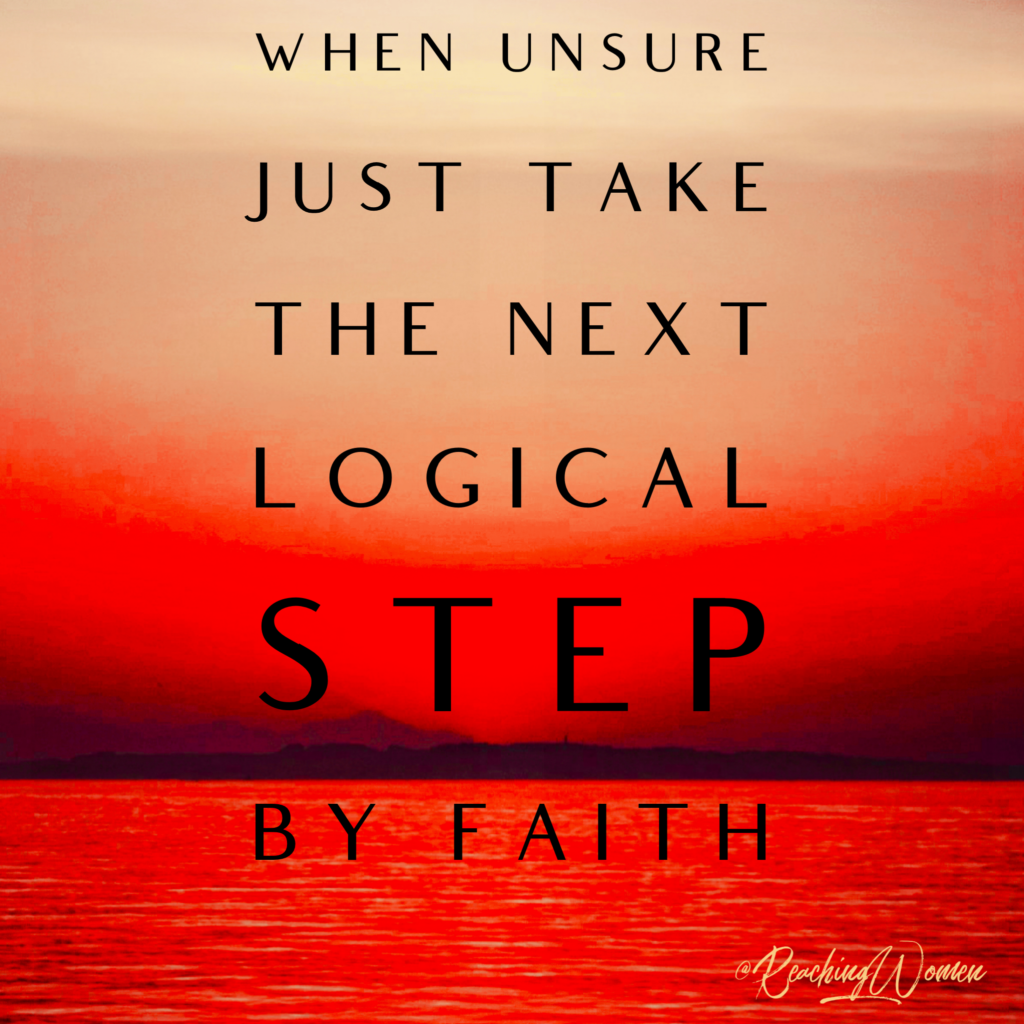 RED SEA RULE 6: When unsure, just take the next logical step by faith. 

The Lord said to Moses, "Why do you cry to Me? Tell the children of Israel to go forward." ~ Exodus 14:15
It's not for us to know what lies ahead. Whether it's good things coming or bad, God protects us from knowing too much in our future.
If we knew bad things were coming tomorrow, we might give up on God altogether and go down in a tailspin of anxiety and depression,
If we knew good things were coming tomorrow we would become prideful and we might decide we don't even need God's help at all.
"So don't be anxious about tomorrow. God will take care of your tomorrow too. Live one day at a time."  ~ Matthew 6:34
God wants us to faithfully depend on Him every minute of every day. Looking for His perfect Light to shine on our path for guidance. Listening for His gentle whisper for direction.
"When you don't know what to do next, cast out fear and seek light for the next step. Trust God for guidance in small increments; and if you can't see what lies dimly in the distance, do what lies clearly at hand." ~  Robert J. Morgan