REACHING HURTING WOMEN MINISTRIES OFFERS FOUR THEMES FOR CONTEMPLATION EVERY MONTH OF THE YEAR.
EACH OF THE FOUR POWER-PACKED THEMES ARE A 12-MONTH STUDY SERIES ASSIGNED TO A SPECIFIC FRIDAY OF EVERY MONTH. IN MONTHS WITH FIVE FRIDAYS I'LL BE REVIEWING TOUCHING INSPIRATIONAL MUSIC.
On the fourth Friday of each month in 2021 we're studying Joyce Meyer's newest book: Do It Afraid. We're learning how to understand fear, to recognize how it works in our life and finally how to confront fear. We will learn new mindsets that position us for freedom from our most common fears. Come along and let's learn something new from Momma Joyce!
This is the seventh post in The Do It Afraid Book Study series.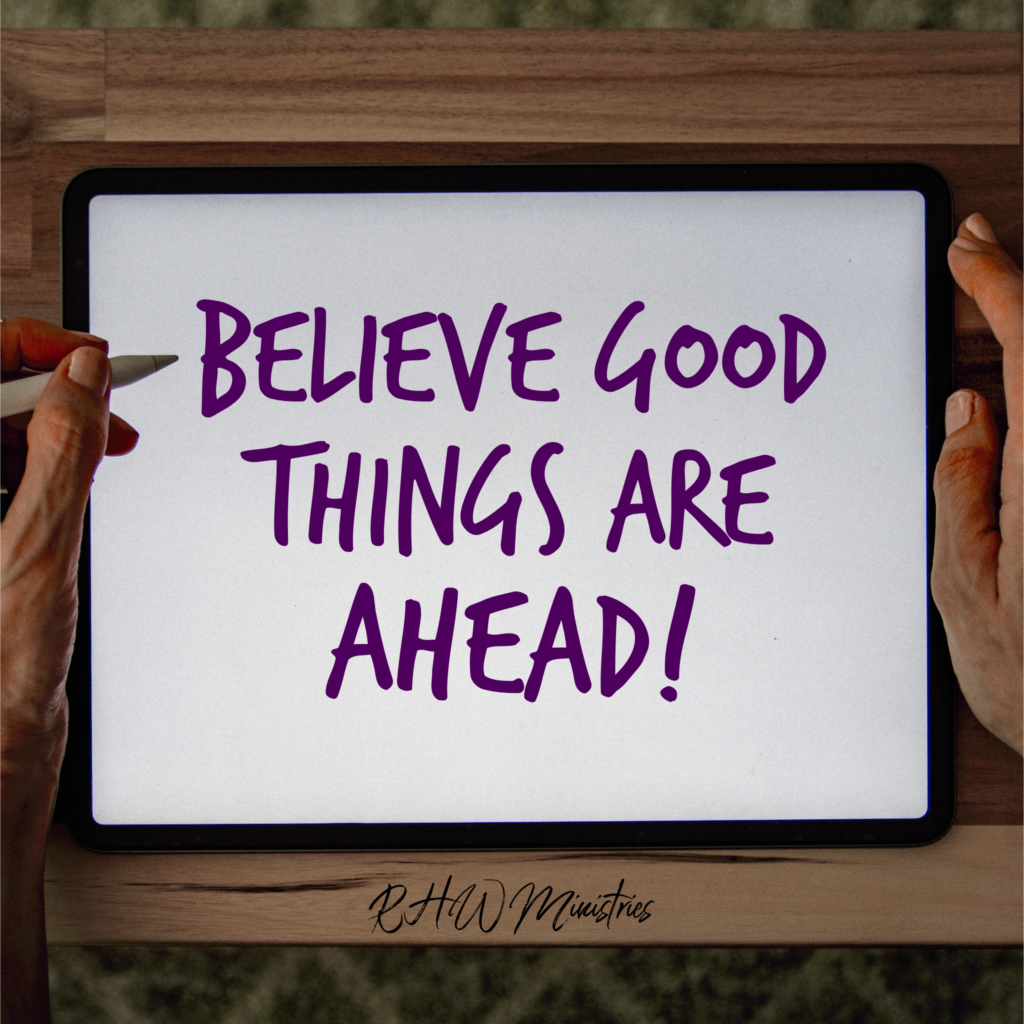 FREEDOM FROM FEAR OF THE FUTURE

 I will bless you with a future filled with hope—a future of success, not of suffering.~ Jeremiah 29:11
One of the strongest fears among people is the fear of the unknown. Add to that our tendency to lean toward negative thoughts of the future. This combination can wreak havoc on the peaceful life available to us. God doesn't want us to live our life filled with fear and dread. All through Scripture we're commanded to not fear but trust.
Do not be afraid or discouraged, for the Lord will personally go ahead of you. He will be with you; he will neither fail you nor abandon you. ~ Deuteronomy 31:8
If we can push past our human weakness of fearing the unknown future and trust that because God is not only for us, but He is with us, we will find a much more peaceful daily existence. But actually walking in trust is often very difficult depending on our season of life or current circumstances.
We are convinced that every detail of our lives is continually woven together for good. ~ Romans 8:28
Life is filled with challenging and disappointing situations. But by daily staying in fellowship with God, through prayer and His word, we can transform those negative fearful thoughts into positive trust in God. We will begin to trust God truly has a plan. Soon we will see that He can and will take all things and create something good to bless our lives and the lives of those around us.
Be blessed by this beautifully uplifting song by Gateway Worship!