REACHING HURTING WOMEN MINISTRIES OFFERS FOUR THEMES FOR STUDY AND CONTEMPLATION EVERY MONTH OF THE YEAR.
EACH OF THE FOUR POWER-PACKED THEMES ARE A 12-MONTH STUDY SERIES ASSIGNED TO A SPECIFIC FRIDAY OF EVERY MONTH. IN MONTHS WITH FIVE FRIDAYS I'LL BE REVIEWING TOUCHING INSPIRATIONAL MUSIC.
In every month with five Fridays I'm reviewing Christian music that has really inspired and touched me. Today's post is the third Music Review for 2021.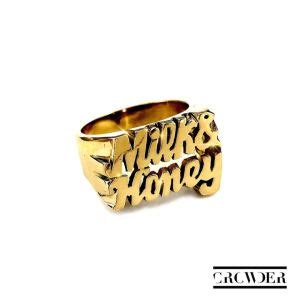 Milk & Honey: 12 songs…Running time less that 45 minutes.
If you haven't heard this album yet… friend, you need to buckle up for a Holy Ghost gospel ride of your life!
Texas-based singer/songwriter known for his wide-ranging fusion of hip-hop, rock, pop, folk, electronic, bluegrass, and gospel, David Crowder comes across very unassuming. Unless you've heard his music before, you may be taken by surprise with his country boy look.
Milk & Honey is humble, down to earth, old-time soul music with Biblically sound lyrics telling the sweet, simple healing story of God's love for us.
An incredibly diverse album; Milk & Honey is edgy yet intimate…. beautiful worship songs with full choirs backing up, country gospel mixed with some R & B, hillbilly rock and a touch of heavy metal thrown in. I fully expect to be singing several of Crowder's songs in a worship service for years to come!
Incredibly diverse and edgy… yet intimate and personal.
As I was preparing to write this review I realized I could take the titles of some of my favorite songs on Milk & Honey and put them together and basically tell the Gospel  story of Jesus Christ….
Good God Almighty… He Is... Higher Power... In The House…

Sweet Jesus…  Better Than Sunshine
Enjoy this video of Crowder sharing the story behind the Milk & Honey album. Be blessed and get this album!