in the months with five Fridays I post a review. FOR MY 2020 REVIEWS I'M CHOOSING CHRISTIAN PROJECTS or artists THAT HAVE TOUCHED MY SPIRIT DEEPLY.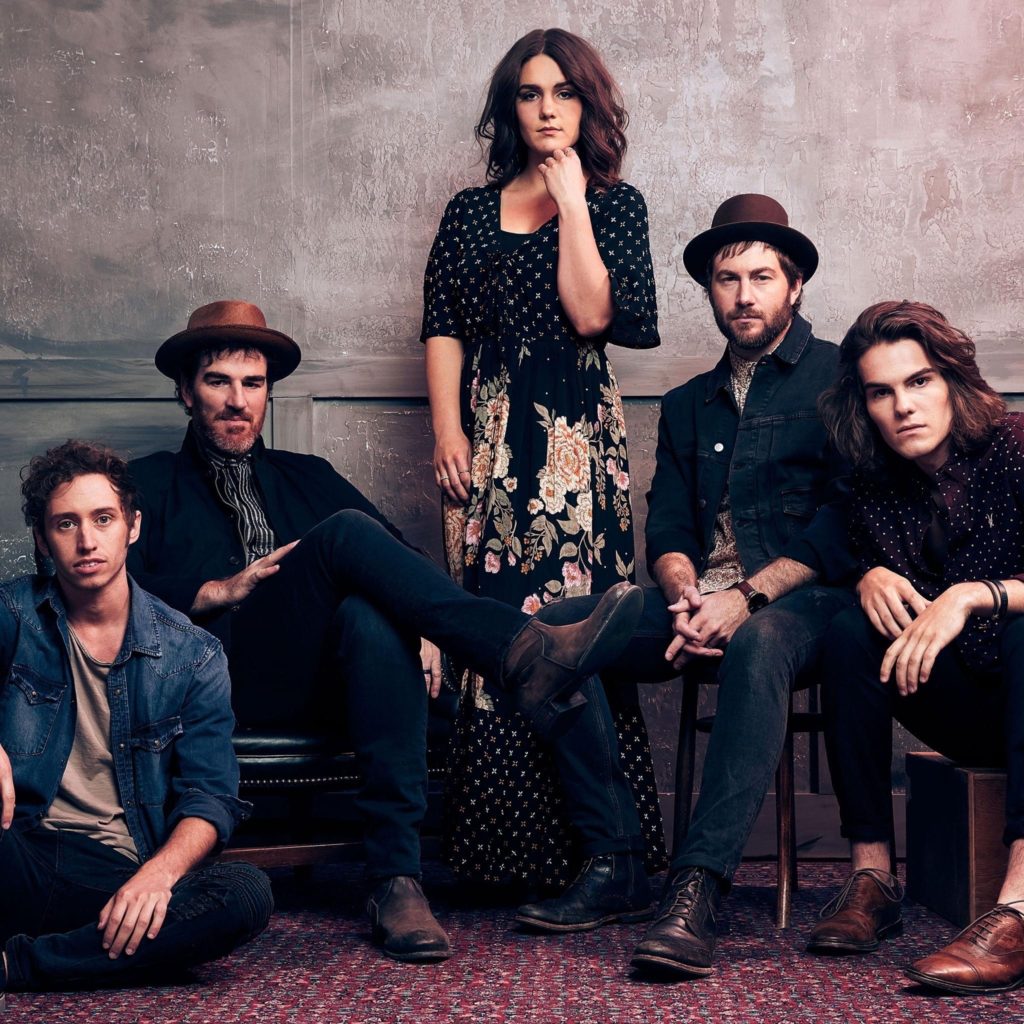 Today I want to introduce you to one of the freshest sounds to come from contemporary Christian music in a long time.
We The Kingdom is a multi-generational family band consisting of brothers Ed Cash and Scott Cash, Ed's daughter Franni, his son Martin and dear friend Andrew Bergthold.
Birthed from four decades of shared difficulties and influences We The Kingdom's music intertwines worship and gospel with a retro-fresh folk/country/rock reminiscent of 70's greats: Doobie Brothers, Lynard Skynard, The Allman Brothers, Loggins & Messina, Creedance Clearwater Revival and many more.
Having individually been behind the scenes on songs sung around the world, We The Kingdom band members came together to tell their own stories with lyrics that are vulnerable yet edgy. Their songs span the full spectrum of human emotions, embracing  brokenness, honesty, and the redemptive power of God's love.
"The heart of We The Kingdom is to create music that candidly tells how God reached into the middle of our brokenness, and drew us into His story of redemption. Songs of testimony and worship have been a healing salve for us. We want to share our journey with others with the hope that God will use that as a catalyst for healing in others. Our heart's desire is to see captives set free, relationships restored, and people brought to the Cross. We pray that God would sew the thread of His promises through the stories of each song we write, and weave together a tapestry that points straight to the great love of Jesus." – We The Kingdom
WTK's first EP Live at the Wheelhouse released in the fall of 2019. Their debut album: Holy Water is scheduled to release August 7, 2020.
Below are three of my favorite videos We The Kingdom has released: God So Loved, Child of Love and Holy Water. Each song /video stands on its own as a beautiful work of music and visual artistry with wonderful Christian messages.
I hope you will take time to soak in some truly great music that will tug at your heart strings while uplifting your spirit and soul. Enjoy!
I was introduced to We The Kingdom with this anointed church session video featuring Tasha Cobbs Leonard.
We The Kingdom

 dropped this single July 2, 2020. Filmed like an old home movie road trip with a 70's retro-rock soundtrack this music video is my personal favorite today.
Another fav of mine. With exquisite scenery and a lovely representation of different nationalities of people, this video shows that God truly loves the whole world!
Check out We The Kingdom YouTube channel here for all their amazing music. Blessings…