AT RHW WE PUBLISH A NEW COLUMN EACH FRIDAY. WE'RE GOING THROUGH FOUR SPECIFIC STUDIES WITH EACH SERIES BEING PUBLISHED ON A DESIGNATED WEEK OF THE MONTH.
In The Lord's Prayer Jesus teaches his disciples how to pray. He's not just giving them a prayer to recite, but a model prayer for everyone of us. Join me on the first Friday of each month in 2020 as we study this beloved prayer phrase by phrase and bring fresh application to our lives today.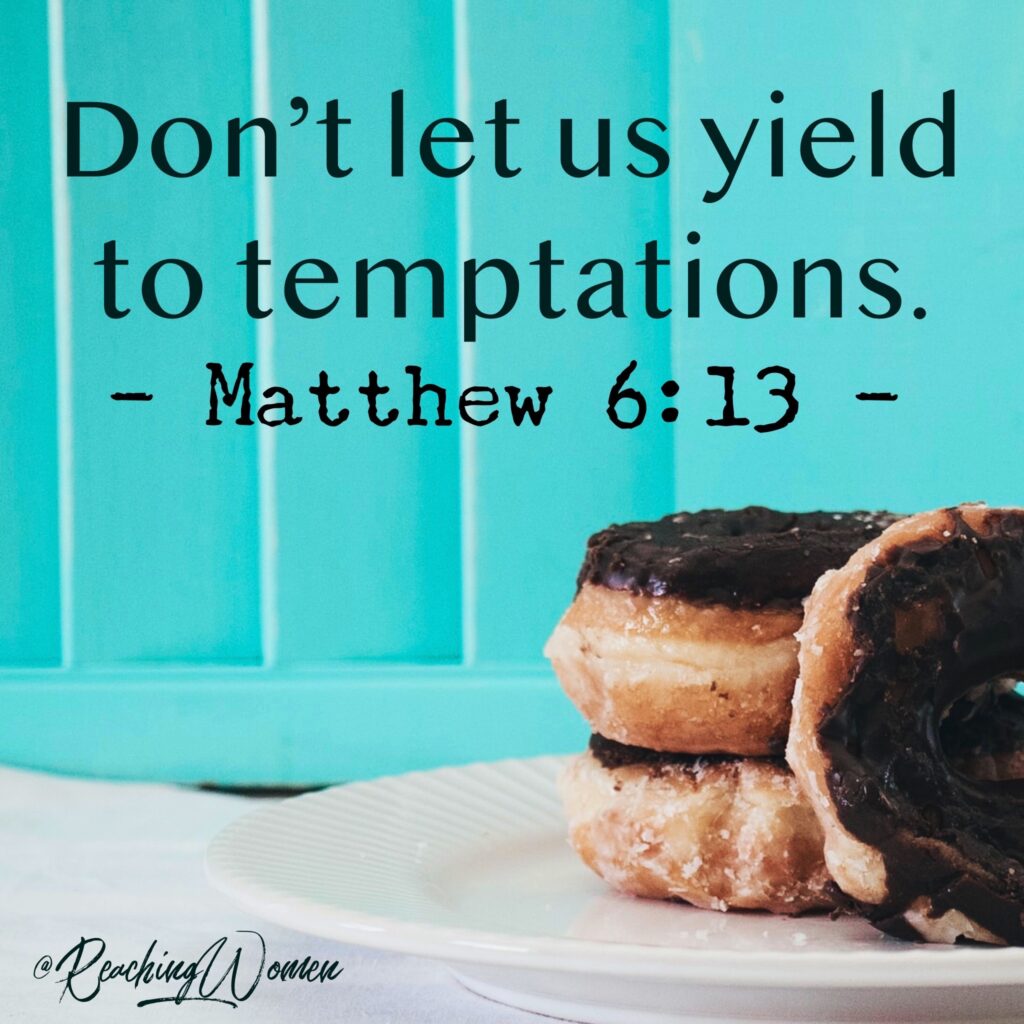 Our Father which art in heaven, Hallowed be thy name. Thy kingdom come. Thy will be done in earth, as it is in heaven. Give us this day our daily bread.  And forgive us our trespasses as we forgive those who trespass against us. And lead us not into temptation, but deliver us from evil: For thine is the kingdom, and the power, and the glory, for ever. Amen.
~ Matthew 6: 9-13
God is always faithful. With every temptation He provides a way out. It's up to us to look for the way. Let's look to Jesus…
He Is The Way of Escape

We all experience times of testing, which is normal for every human being. But God will be faithful to you. He will screen and filter the severity, nature, and timing of every test or trial you face so that you can bear it. And each test is an opportunity to trust him more, for along with every trial God has provided for you a way of escape that will bring you out of it victoriously. ~ 1 Corinthians 10:13 TPT
Jesus will always be our way out, over, through, and around all temptations the enemy may throw at us. There's nothing we face that isn't filtered through God's loving hands. No matter what comes God will never fail us. He will take what the enemy means for harm and turn it to good in our life.
What temptation are you facing today?  
Look to Jesus.
See Your Victory!
Let's praise God for the many victories He brings us with this wonderful worship song by

Elevation Worship

.