REACHING HURTING WOMEN MINISTRIES OFFERS FOUR THEMES FOR CONTEMPLATION EVERY MONTH OF THE YEAR.
EACH OF THE FOUR POWER-PACKED THEMES ARE A 12-MONTH STUDY SERIES ASSIGNED TO A SPECIFIC FRIDAY OF EVERY MONTH. IN MONTHS WITH FIVE FRIDAYS I'LL BE REVIEWING TOUCHING INSPIRATIONAL MUSIC.
On the second  Friday of each month in 2021 we're studying the Holy Spirit. We will learn who the Holy Spirit is, about His gifts and fruit given to us as believers and how to walk those out in our life each day. This is the ninth post in The Holy Spirit Study series.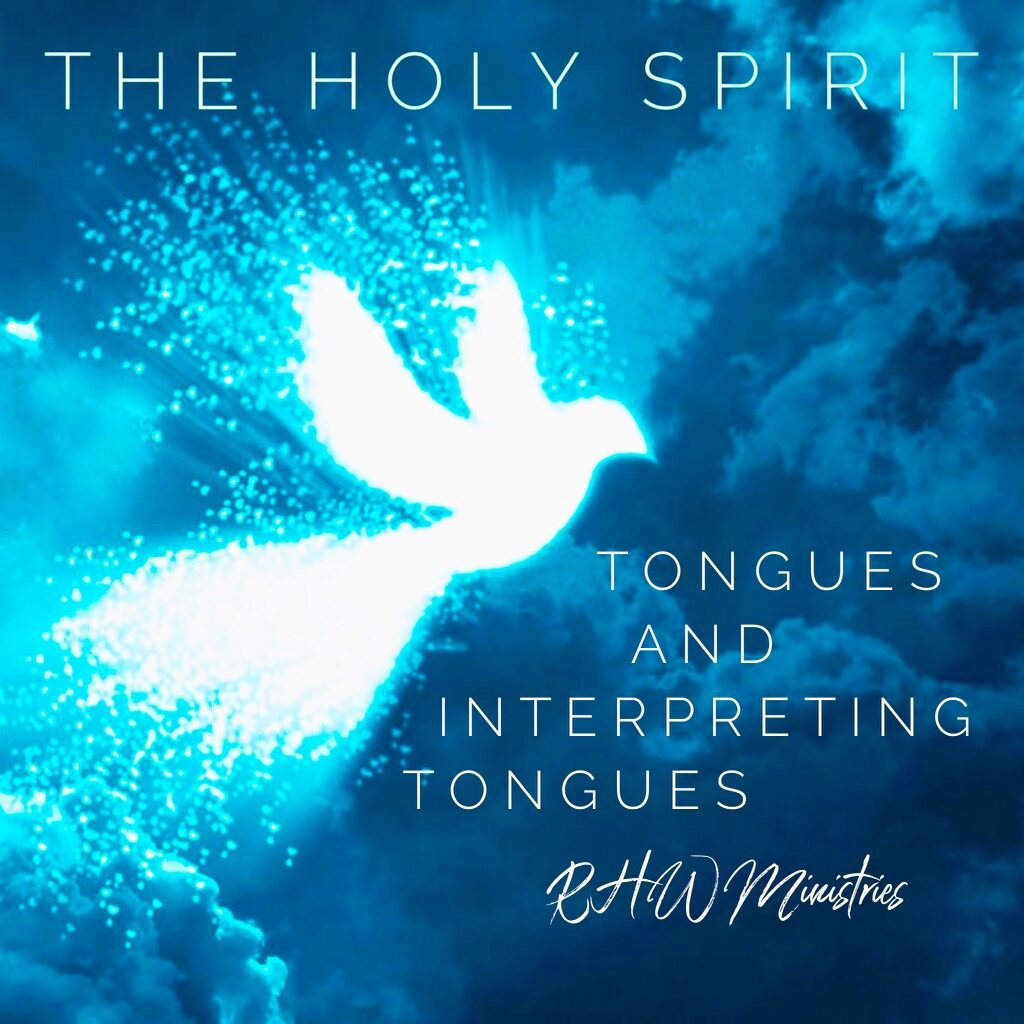 And to another the gift of speaking different kinds of tongues.

And to another the gift of interpretation of tongues. ~ 1 Corinthians 12:10
Like so many of the gifts from Holy Spirit, speaking in other tongues and the interpretation of tongues are misunderstood, criticized and even condemned among the Christian church body today. For things that are so divisive among believers, I give God the final word. In other words, I will go to Scripture to find the bottomline truth on the matter. Which really is what we should do on all things.
He who speaks in a tongue edifies himself. ~ 1 Corinthians 14:4
Depending on which translation you read, the verse above tells us that the person who speaks in tongues builds up their body and grows spiritually. Because our body is the temple of the Holy Spirit this is a vital practice we must embrace.
For one who speaks in an unknown tongue does not speak to people but to God; for no one understands him or catches his meaning, but by the Spirit he speaks mysteries [secret truths, hidden things]. ~ 1 Corinthians 14:2
The gift of tongues is primarily for the purpose of private worship; for personal prayer and praise to God. In doing so, Holy Spirit uncovers and reveals things to us that we need to know. When we pray in the Spirit we are in direct contact with God and our minds can be enlightened.
So then, if you speak in a tongue, pray for the interpretation to be able to unfold the meaning of what you are saying. ~ 1 Corinthians 14:13
Interpretation isn't always needed or necessary. However, Scripture tells us we are to pray for the interpretation so that we may understand the meaning of what we are saying. This isn't a word for word translation like we think of from an earthly language perspective. But rather, words, ideas, concepts, insights, thoughts and actions will be revealed to us in our spirit not from any metal activity.
So here's what I've concluded. I will pray in the Spirit, but I will also pray with my mind engaged. I will sing rapturous praises in the Spirit, but I will also sing with my mind engaged. ~ 1 Corinthians 14:15
For the apostle Paul, praying in tongues had two specific way to be manifested: in corporate gatherings or private settings. When in a public setting and someone is praying in tongues and other are listening, it is necessary to have someone who can interpret so that the Word from God may minister to the group as a whole. Tongues in a private setting with no need of interpretation, is for personal edification.
But you, my delightfully loved friends, constantly and progressively build yourselves up on the foundation of your most holy faith by praying every moment in the Spirit. ~ Jude 20
Friends, if you haven't been born again and received the filling of the Holy Spirit, I encourage you to reach out to God right now and ask Him for the gift of salvation and the baptism of the Holy Spirit. Your spiritual life walk will be so much richer for it! I pray God will bless you richly!
Enjoy this clip from Joseph Prince on why we need to pray in tongues.