REACHING HURTING WOMEN MINISTRIES OFFERS FOUR THEMES FOR STUDY AND CONTEMPLATION EVERY MONTH OF THE YEAR.
EACH OF THE FOUR POWER-PACKED THEMES ARE A 12-MONTH STUDY SERIES ASSIGNED TO A SPECIFIC FRIDAY OF EVERY MONTH. IN MONTHS WITH FIVE FRIDAYS I'LL BE REVIEWING TOUCHING INSPIRATIONAL MUSIC.
On the first Friday of each month in 2021 we will be studying Psalm 91. We'll be learning this powerful psalm and applying its phenomenal promises to our life one phrase at a time.  We continue today with verse thirteen.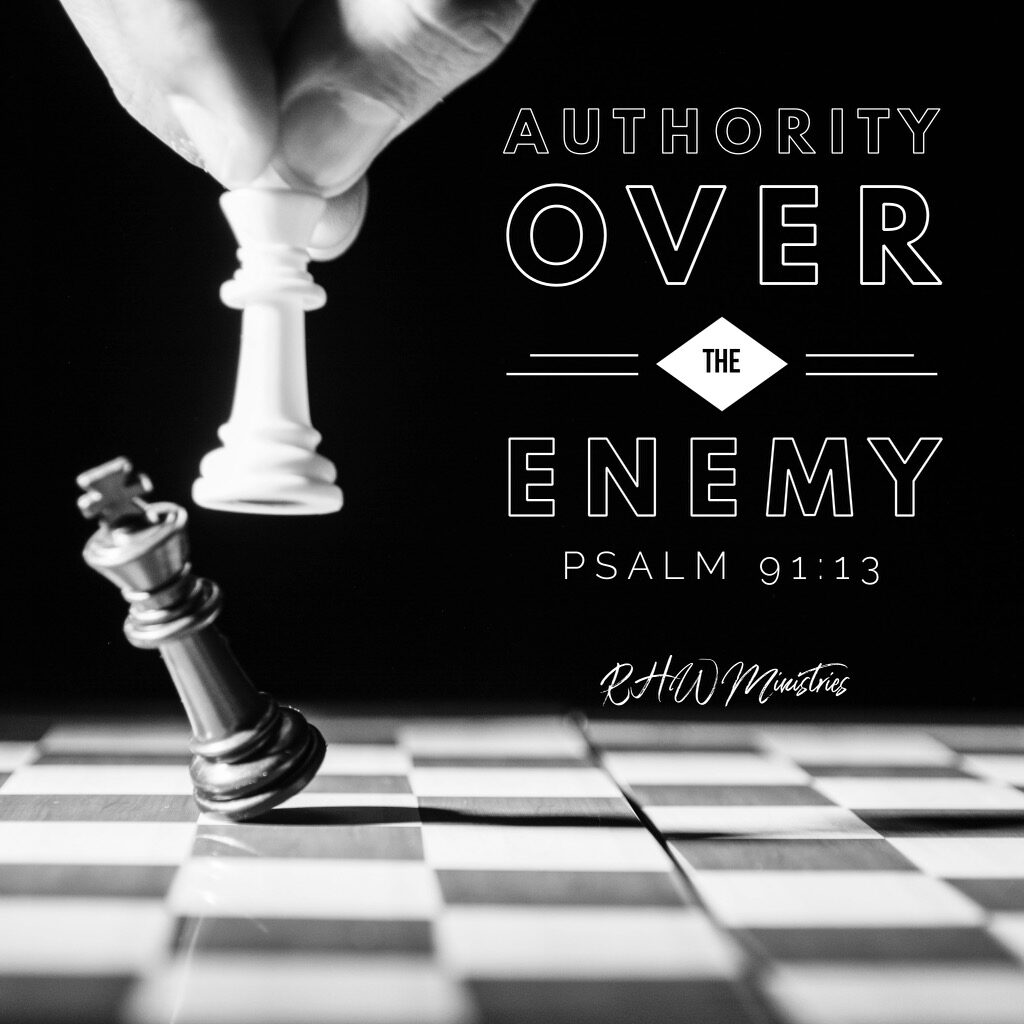 You will trample upon lions and cobras;

you will crush fierce lions and serpents under your feet! ~ Psalm 91:13
So far in our Psalm 91 study the focus has been on the defensive elements of God's protection. We've learned that we are covered under God's wings and surrounded by an army of mighty angels. However, a battle isn't won by only fighting from a position of defense. There comes a time when we must go on the offense and confront our enemy. Today's verse takes an offensive position of authority over the enemy!
God purposely chose what the world considers nonsense in order to shame the wise, and he chose what the world considers weak in order to shame the powerful. ~ 1 Corinthians 1:27
In our ordinary day-to-day lives we may not feel like we have any power over the evil forces around us. But we must remember, in Christ we are stronger that we realize. God has chosen what the world may see as weak to confuse and take down the powerful.
Be ready! Let the truth be like a belt around your waist, and let God's justice protect you like armor. 

Your desire to tell the good news about peace should be like shoes on your feet. 

Let your faith be like a shield, and you will be able to stop all the flaming arrows of the evil one. 

Let God's saving power be like a helmet, and for a sword use God's message that comes from the Spirit. ~
Ephesians 6:14-17
When you look at all the pieces of the spiritual armor above, all of them are defensive weapons designed for protection: belt, helmet, breastplate, shoes and shield. God has given us everything we need to not only protect ourselves from the enemy. He has also given us the best weapon possible to defeat Satan… the sword of the Spirit: God's Word.
And the God of peace will swiftly pound Satan to a pulp under your feet! And the wonderful favor of our Lord Jesus will surround you. ~ Romans 16:20
When we  use the authority give to us by Jesus and wield the mighty sword of God's Word, we have power unlike any other. It gives us the ability to slice the devil down to nothing, to render him powerless in our lives. Scripture us the God of peace will pound Satan under our feet. Then God's wonderful favor will surround us! What an incredible promise!
Don't forget or forsake the authoritative promises that are available to you in God's Word. Use it. It works!
Be strengthens by this powerful song by Crowder! Go crush some snakes!