REACHING HURTING WOMEN MINISTRIES OFFERS FOUR THEMES FOR CONTEMPLATION EVERY MONTH OF THE YEAR.
EACH OF THE POWER-PACKED THEMES ARE A 12-MONTH STUDY SERIES ASSIGNED TO A SPECIFIC FRIDAY OF EVERY MONTH BEGINNING IN JANUARY. IN MONTHS WITH FIVE FRIDAYS I'LL BE REVIEWING TOUCHING INSPIRATIONAL MUSIC. COME ALONG. LET'S LEARN SOME NEW THINGS TOGETHER!
For my addiction recovery work this year I'm going through The Twelve Gifts of Life Recovery by Stephen Arterburn and David Stoop. On the third Friday of each month in 2021 I will be sharing the blessings God brings us to honor our choices and encourage our recovery journey.
This is the ninth post in the series. Today we are learning about the gift of courage.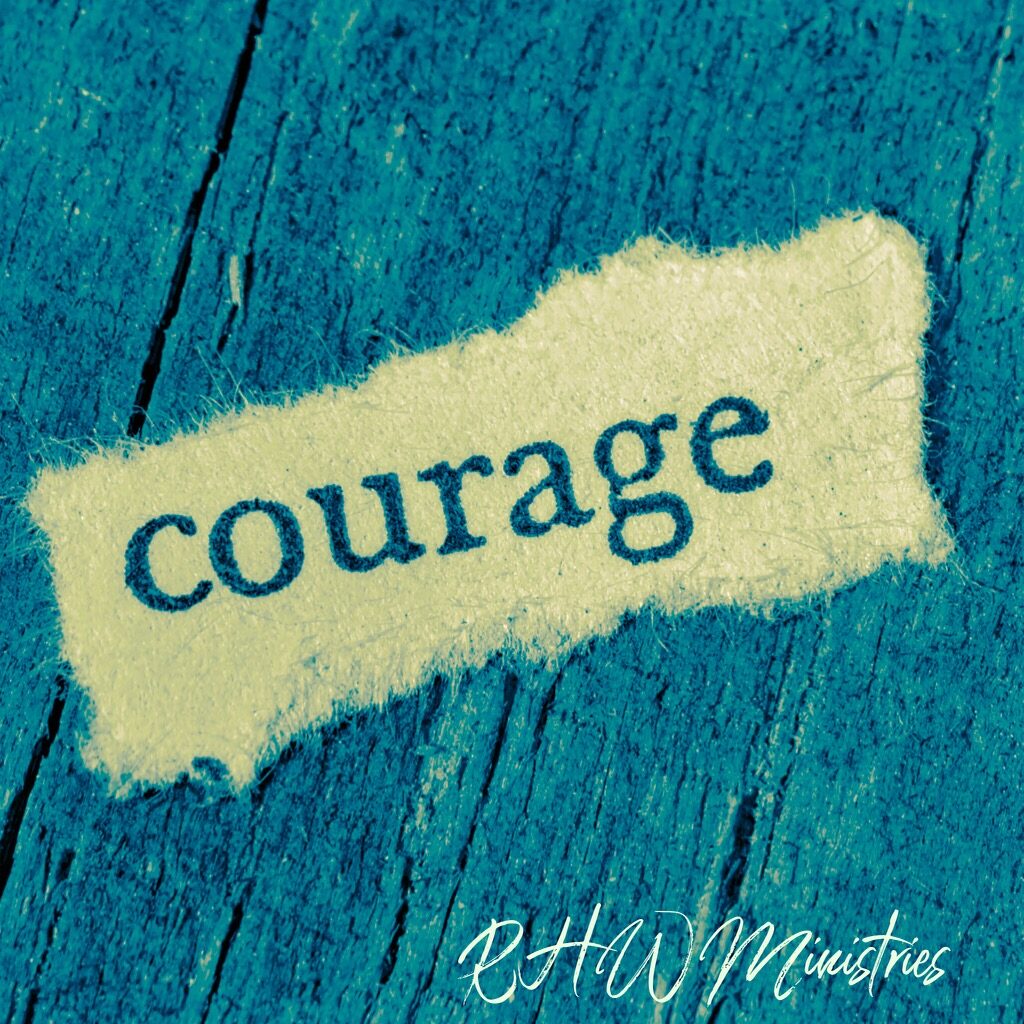 The gift of courage: the ability to do something that frightens us… It replaces our old cowardice with boldness, strength and initiative. ~ The Twelve Gifts of Life Recovery

COURAGE: the quality of mind which enables us to encounter danger and difficulties with firmness, without fear or depression of spirit.

Remember to stay alert and hold firmly to all that you believe. Be mighty and full of courage. ~ 1 Corinthians 16:13
Before most of us had the courage to change, we had to come to the complete end of ourselves. We had to get to the place where the pain of staying the same was greater than the fear of change. It requires courage to stop living in denial and face the reality that we need the help of others to get better.
"To succeed in life recovery, we must confront our fear and conquer it. By God's gift of courage, we can succeed!" ~ The Twelve Gifts of Life Recovery
It takes courage to faithfully walk in daily realities when we'd rather self-medicate ourselves or simply run from them. Whatever our drug of choice was, sex, gambling, shopping, eating, or alcohol — they were all a mechanism we used to hide from life instead of facing the challenges in front of us.
This is my command—be strong and courageous! Do not be afraid or discouraged. For the Lord your God is with you wherever you go. ~ Joshua 1:9
With God's gift of courage we can solve our problems instead of avoid them. We can go forward working our Life Recovery Steps no matter how difficult. As we do, our self-worth improves and soon we will see those old character defects turn into new positive traits.
God replaces our cowardice with His gift of courage!
Receive it today! Amen.
Be blessed with this beautiful song by Tim Hughes.