REACHING HURTING WOMEN MINISTRIES OFFERS FOUR THEMES FOR CONTEMPLATION EVERY MONTH OF THE YEAR.
EACH OF THE FOUR POWER-PACKED THEMES ARE A 12-MONTH STUDY SERIES ASSIGNED TO A SPECIFIC FRIDAY OF EVERY MONTH. IN MONTHS WITH FIVE FRIDAYS I'LL BE REVIEWING TOUCHING INSPIRATIONAL MUSIC.
On the second  Friday of each month in 2021 we're studying the Holy Spirit. We will learn who the Holy Spirit is, about His gifts and fruit given to us as believers and how to walk those out in our life each day. This is the fourth post in The Holy Spirit Study series.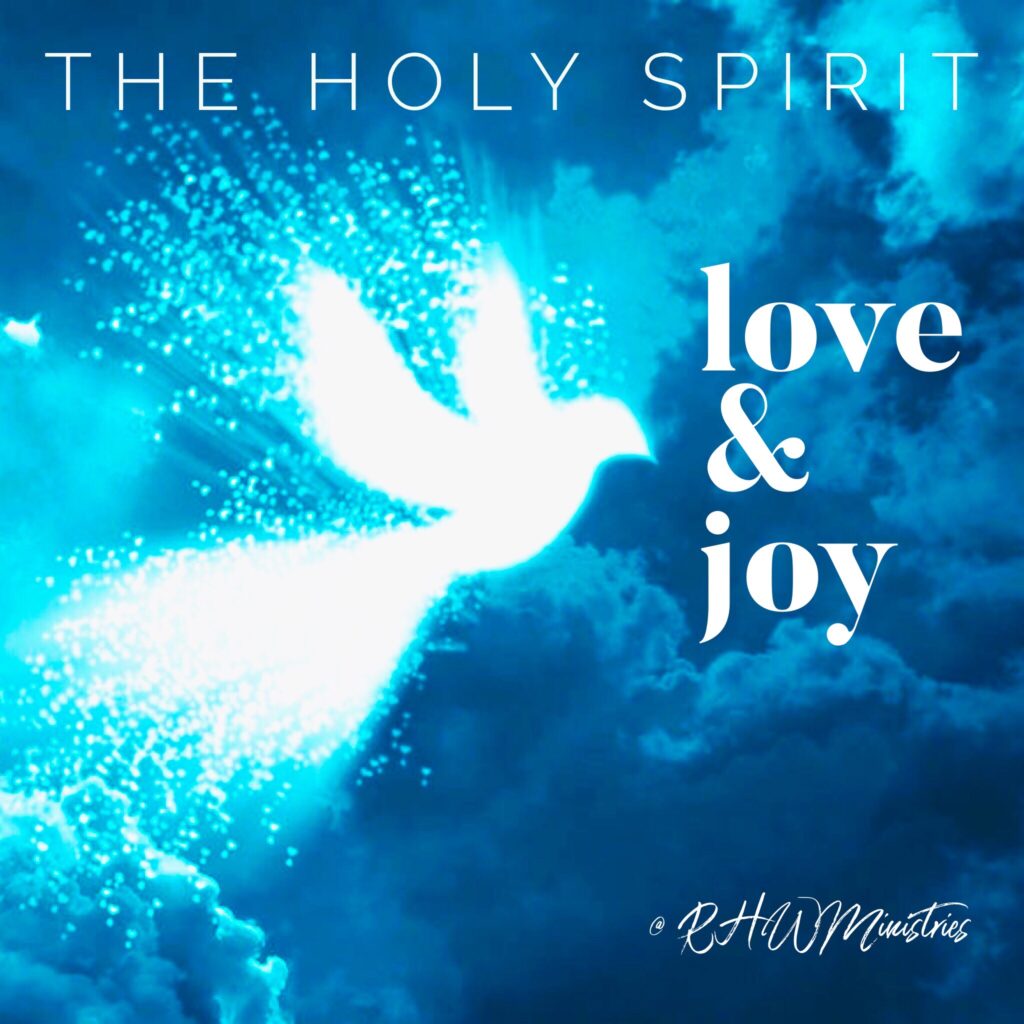 While the gifts of Holy Spirit are virtues, the fruit are the resulting moral actions that flow from those gifts. With the help of Holy Spirit we are able to walk in these fruit during our daily lives and display them to those around us. In today's post we will focus on the fruit of love and joy.
But the fruit produced by the Holy Spirit within you is divine love in all its varied expressions: joy that overflows, peace that subdues, patience that endures, kindness in action, a life full of virtue, faith that prevails, gentleness of heart, and strength of spirit. ~ Galatians 5:22
LOVE is key. Without it nothing we do matters.
But earnestly desire and zealously cultivate the greatest and best gifts and graces (the higher gifts and the choicest graces). And yet I will show you a still more excellent way [one that is better by far and the highest of them all—love]. ~ 1 Corinthians 12:31 
Love heads up the list of all the fruit of the Spirit. It is not only the foundation, but holds all the other fruit together. Love is the greatest manifestation of God's Presence in our lives. If we are not having regular personal contact with God in His Word, prayer and worship, this fruit will be missing in the action of our life.  Without love our faith doesn't mean anything.
CONFESS LOVE OVER YOUR LIFE TODAY (from 1 Corinthians 13)
"I am patient and kind. I am not envious or boastful, rude or haughty. I'm not self-seeking. I don't insist on my own way. I'm not touchy or fretful. I never fail because God's love is in me!"
JOY in abundance overflows from His Presence!
With triumphant joy you will drink deeply
from the wells of salvation. ~ Isaiah 12:3
God puts His joy in us when we're born again. Unlike the temporary happiness the world has to offer, joy isn't dependent on outward circumstances. Rather it's a powerful force that resides in us and overflows in abundance as we continue in personal contact with God by His Word, worship and prayer. The more fellowship we have with Him, the more joy will flow in our life.
CONFESS JOY OVER YOUR LIFE TODAY (from 2 Corinthians 2:14)
"I'm not moved by my circumstance or what I see. I am only moved by God's Word and He always brings me to victory. I choose praise and thanksgiving. I choose joy today!"
Stay in close personal contact with God each day to walk in the abundance of the fruit of love and joy in your life. Be intentional to spend time with God in His Word and participate in some form of worship and prayer time. When we do we will find our levels of love and joy will increase exponentially.
Today we have two videos to top off our post! These songs will get the love and joy fruit of the Spirit energies flowing in your life. Turn it up for: Real Love by Hillsong Young and Free and Joy by For King and Country.