REACHING HURTING WOMEN MINISTRIES OFFERS FOUR THEMES FOR STUDY AND CONTEMPLATION EVERY MONTH OF THE YEAR.
EACH OF THE FOUR POWER-PACKED THEMES ARE A 12-MONTH STUDY SERIES ASSIGNED TO A SPECIFIC FRIDAY OF EVERY MONTH. IN MONTHS WITH FIVE FRIDAYS I'LL BE REVIEWING TOUCHING INSPIRATIONAL MUSIC.
On the first Friday of each month in 2021 we will be studying Psalm 91. We'll be learning this powerful psalm and applying its phenomenal promises to our life one phrase at a time.  We continue today with verse four.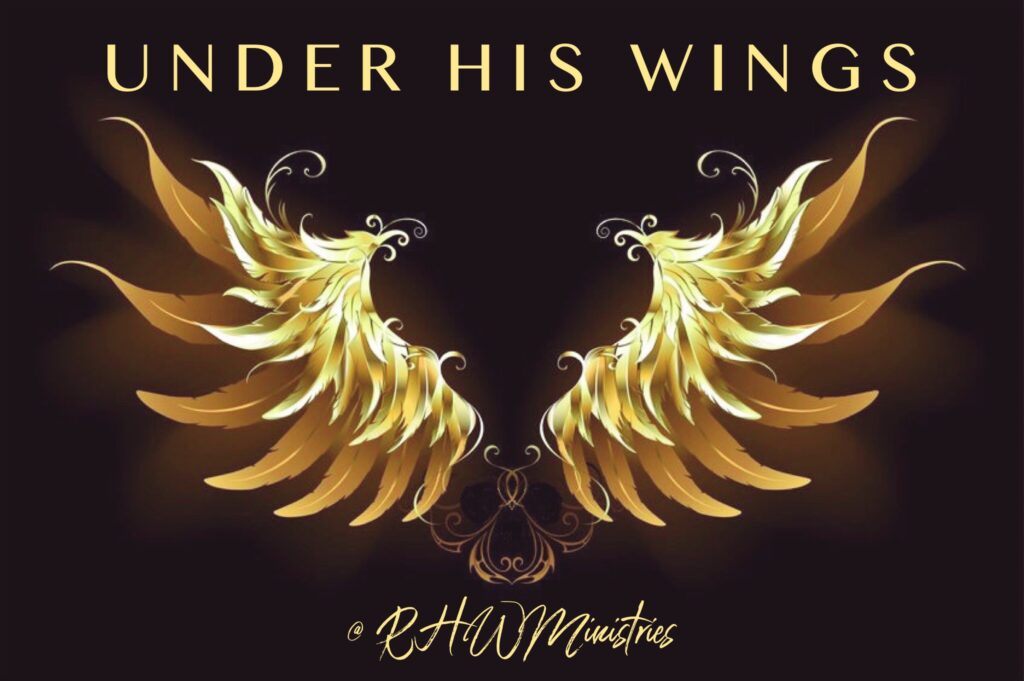 He will cover you with his feathers.

He will shelter you with his wings.

His faithful promises are your armor and protection. ~ Psalm 91:4
When we are in right relationship with God our Father, we are in the safest place in the universe. Today's verse tells us that God will shelter us with His wings. We can be sure that His promises are our shield and protection.
Then he said, "I tell you the truth. You must change and become like little children. If you don't do this, you will never enter the kingdom of heaven. The greatest person in the kingdom of heaven is the one who makes himself humble like this child. ~ Matthew 18:3-4
In general children don't have fear of protection because they have loving parents that take care of them. As children of the King we too must have that humble childlike faith to know and trust that our loving Father will protect us.
So we are convinced that every detail of our lives is continually woven together for good, for we are his lovers who have been called to fulfill his designed purpose. ~ Romans 8:28
When tough times or illness come our way we can know that even these will work out to our good in the long run of life. In the secret hiding place under God's loving wings we're being grown into the mature believers that He wants us to be.
We can trust that under the shelter of God's loving wings He is not only our deliverer and protection but He is our help in every kind of need!
Be blessed with this classic Hillsong worship song as you contemplate being under the shelter of God's wings.