REACHING HURTING WOMEN MINISTRIES OFFERS FOUR THEMES FOR CONTEMPLATION EVERY MONTH OF THE YEAR.
EACH OF THE POWER-PACKED THEMES ARE A 12-MONTH STUDY SERIES ASSIGNED TO A SPECIFIC FRIDAY OF EVERY MONTH BEGINNING IN JANUARY. IN MONTHS WITH FIVE FRIDAYS I'LL BE REVIEWING TOUCHING INSPIRATIONAL MUSIC. COME ALONG. LET'S LEARN SOME NEW THINGS TOGETHER!
For my addiction recovery work this year I'm going through The Twelve Gifts of Life Recovery by Stephen Arterburn and David Stoop. On the third Friday of each month in 2021 I will be sharing the blessings God brings us to honor our choices and encourage our recovery journey. This is the fourth post in the series. Today we are learning about the gift of clarity.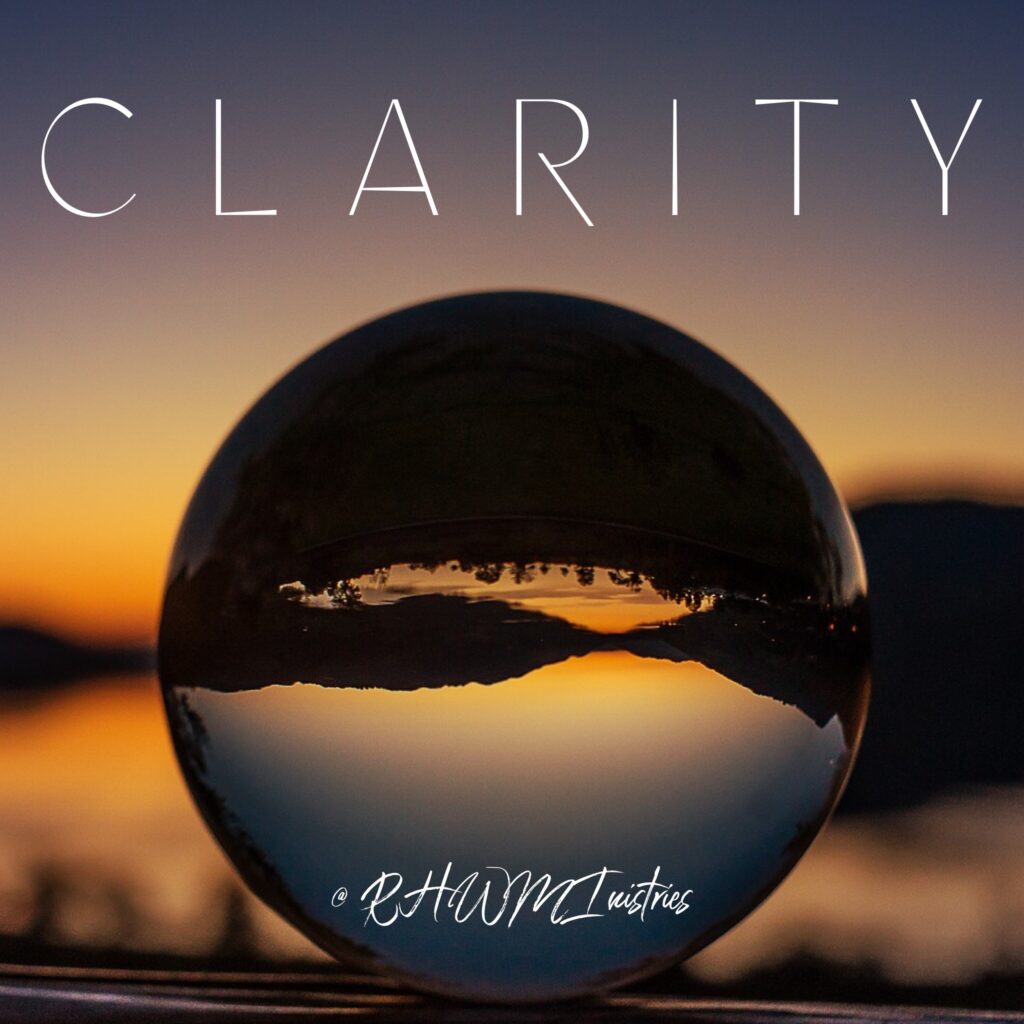 "The gift of clarity could be defined as the absence of denial–even the absence of a need for denial. Instead, there is a transparency, even purity, in how we present ourselves and see ourselves." ~ The Twelve Gifts of Life Recovery
When we are actively struggling with our addiction or compulsions we are living in denial or a false sense of reality. Usually we think of denial as a way to fool others. But really denial is designed to distort our thinking so that we won't confront the problem at hand. Only after the Light of Christ shines His love and healing grace on our lives can we have any hope of coming to the transforming clarity that recovery gifts to us.
Now we see things imperfectly, like puzzling reflections in a mirror, but then we will see everything with perfect clarity. All that I know now is partial and incomplete, but then I will know everything completely, just as God now knows me completely. ~ 1 Corinthians 13:12
In recent days I've been in put in a position where my commitment to sobriety was tested. Thank God I passed those tests.  And I not only passed them, but I came away from each situation with a stronger resolve than ever that there is absolutely no turning back!
Everything I have worked for during these past 16+ years of life recovery is not worth a few minutes to try to satiate a temporal, insatiable physical desire. Thank God for His gift of clarity that continues to help me stay focused on the truth of what is important in my life, not only for me, but for my family.
"When we are actively in recovery, we receive the gift of seeing things with clarity, and the truth comes back into focus." ~ The Twelve Gifts of Life Recovery
Contemplate the gift of clarity in your life with this beautify song by For All Seasons. Remember if your life isn't good, God's not finished with it yet!