REACHING HURTING WOMEN MINISTRIES OFFERS FOUR THEMES FOR STUDY AND CONTEMPLATION EVERY MONTH OF THE YEAR.
EACH OF THE FOUR POWER-PACKED THEMES ARE A 12-MONTH STUDY SERIES ASSIGNED TO A SPECIFIC FRIDAY OF EVERY MONTH. IN MONTHS WITH FIVE FRIDAYS I'LL BE REVIEWING TOUCHING INSPIRATIONAL MUSIC.
In every month with five Fridays I'm reviewing Christian music that has inspired and touched me. Today's post is the second Music Review for 2021.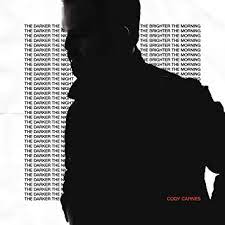 The Darker The Night / The Brighter The Morning by Cody Carnes

This album is very important to me! God used it to bring me through an extremely challenging season of my life. Instead of reviewing the entire album as a whole, I'm going to review each song of the album individually and share my favorite lyrics from that song. I have each music video with its review. At the end of the post is the complete YouTube

album playlist. I encourage you to take the time to not only listen to each song, but to then set aside time to listen to the entire album in one sitting. I promise, you won't be sorry!
1. RESURRECTION BLOOD
Powerful testimony song! Reminiscent of the old-time gospel spirituals.
"All my chains went falling when He saved my soul / All my fears went running from the Holy Ghost / Hallelujah all my sins are white as snow /  Now my freedom's anchored in that crimson flow."
2. WHAT FREEDOM FEELS LIKE
Fresh lyrics expressive of new found life in Christ. It's tough to choose only a few lyrics from this song. They are all beautiful.
"I was lost and Your love came to find me. I was blind til You showed me my victory. I was bound and You set me free. Now I'm alive!"
3. 'TIL THE END OF TIME
Featuring Kari Jobe (Cody's wife) this song could easily be a crossover couple love song, except at the end where they speak directly about God. Reminiscent of Song of Solomon in the Old Testament. Soul-stirring music and poignant lyrics that combines original poetry and Scripture. These two beautiful people love each other and their God and it shows in this exquisite video! They're not only singing to each other but to God about their love for eternity. Amazing song. One of my favorites for sure.
"Your waves and Your breakers / Wash over me / Deep calls to deep / In the mystery"
4. THE CROSS HAS THE FINAL WORD
The world we live in is dark and evil may appear to be prevailing. Praise God! This song reminds us that the Cross of Christ has the final word.
"Sorrow may come in the darkest night…Evil may put up its strongest fight… The Savior has come with the morning light  / The cross has the final word"
5. FULL OF FAITH
An awesome confession song to overcome any struggle in your life!
"Your word is a sword from my mouth  /  I'm telling fear it has to go / Your promise is my solid ground / I'm standing strong on anchored hope / This mountain that is rising up in front of me / Will fall into the sea / The God who conquered death for all eternity / Is now my victory"
6. HOLD IT ALL
While not the actual album title song, the title is taken from lyrics in this song. Powerful battle march song! Love the piano.
"You hold it all / The darker the night, the brighter the morning / You're in control / The graver the fight, the greater Your glory / What can stand against our God / From beginning to the end, / You won't be shaken Jesus, / You're my strength and song / My life is in Your hands, You won't be shaken"
7. ROOMS
Another favorite featuring Kari Jobe… sweet yet mystical love song. My only complaint: I'd like to see them perform this on a video.
"I want to go where I've never been / I want to see Your mysteries before my eyes / I want to know the secrets that You know / I want to hear the melodies of Heaven / I'm after the rooms of Your heart / I'm after the rooms of Your heart / I'm after the rooms of Your heart / That are waiting to be found You're waiting to be found"
8. THROUGH AND THROUGH
Stunning palpable lyrics expressing the presence of God.
"I hear the Heavens here in Your presence / Spirit move through & through / All of the walls down, freedom is here now / Spirit move through & through / Just a moment here in Your love / I wouldn't trade it for the world / Wouldn't trade it for the world"
9. WAIT HERE
The perfect song for times of battle fatigue.
"Faithful / Always Faithful / I will look for victory in nothing else but You / I will find my hope and strength in nothing else but You / I will look for victory in nothing else but You / I will put expectancy in nothing else but You"
10. BANNER
A fresh rendition of Psalm 23. The bridge portion! Perfectly Powerful! Another favorite! Can't get this one loud enough.
"Where You lead me / I will follow I don't have to be afraid / For You are with me clothed in victory / Bringing honor to Your name / If I'm found in darkest valleys / You'll be there to set a feast  /At a table filled with laughter / Toasting to Your victory"
11. BREAD AND WINE
I can see using this lovely song at a communion during a Resurrection Sunrise Celebration!
"You're the bread & wine / The single source of life / Only You satisfy / My everything / The well that won't run dry / The ever-rising tide / One drop and I'm revived / My everything / All I need, all I need / All I need is You"
12. NOTHING MORE TO SAY
A touching personal song sharing the power of Jesus name to change a life.
"Strength for all the weak / Love for all the least / Hope that's never failing / Grace for everyone / There's power in the blood / Freedom for the captives /  Jesus, Jesus / There's nothing more to say / Jesus, Jesus / I'll never be the same / Jesus, Jesus"
The Darker the Night/The Brighter the Morning by Cody Carnes is a fresh sound with beautifully expressive and poetic lyrics reminiscent of the book of Psalms or Song of Solomon. It also has great soul-filled gospel that rocks the beats and bass sounds. Powerful testimony songs and sweet worship songs which are true love songs to God like none other. All the music videos are original and very creative to go along with this amazingly fresh creative sound! Thanks Cody Carnes!
Below is the full YouTube album playlist of The Darker the Night/The Brighter the Morning by Cody Carnes. I pray you will set aside some time and listen to the full album from start to finish. Allow this powerful music to touch your soul. Be blessed…