REACHING HURTING WOMEN MINISTRIES OFFERS FOUR THEMES FOR CONTEMPLATION EVERY MONTH OF THE YEAR.
EACH OF THE POWER-PACKED THEMES ARE A 12-MONTH STUDY SERIES ASSIGNED TO A SPECIFIC FRIDAY OF EVERY MONTH BEGINNING IN JANUARY. IN MONTHS WITH FIVE FRIDAYS I'LL BE REVIEWING TOUCHING INSPIRATIONAL MUSIC. COME ALONG. LET'S LEARN SOME NEW THINGS TOGETHER!
For my addiction recovery work this year I'm going through The Twelve Gifts of Life Recovery by Stephen Arterburn and David Stoop. On the third Friday of each month in 2021 I will be sharing the blessings God brings us to honor our choices and encourage our recovery journey. This is the fifth post in the series. Today we are learning about the gift of security.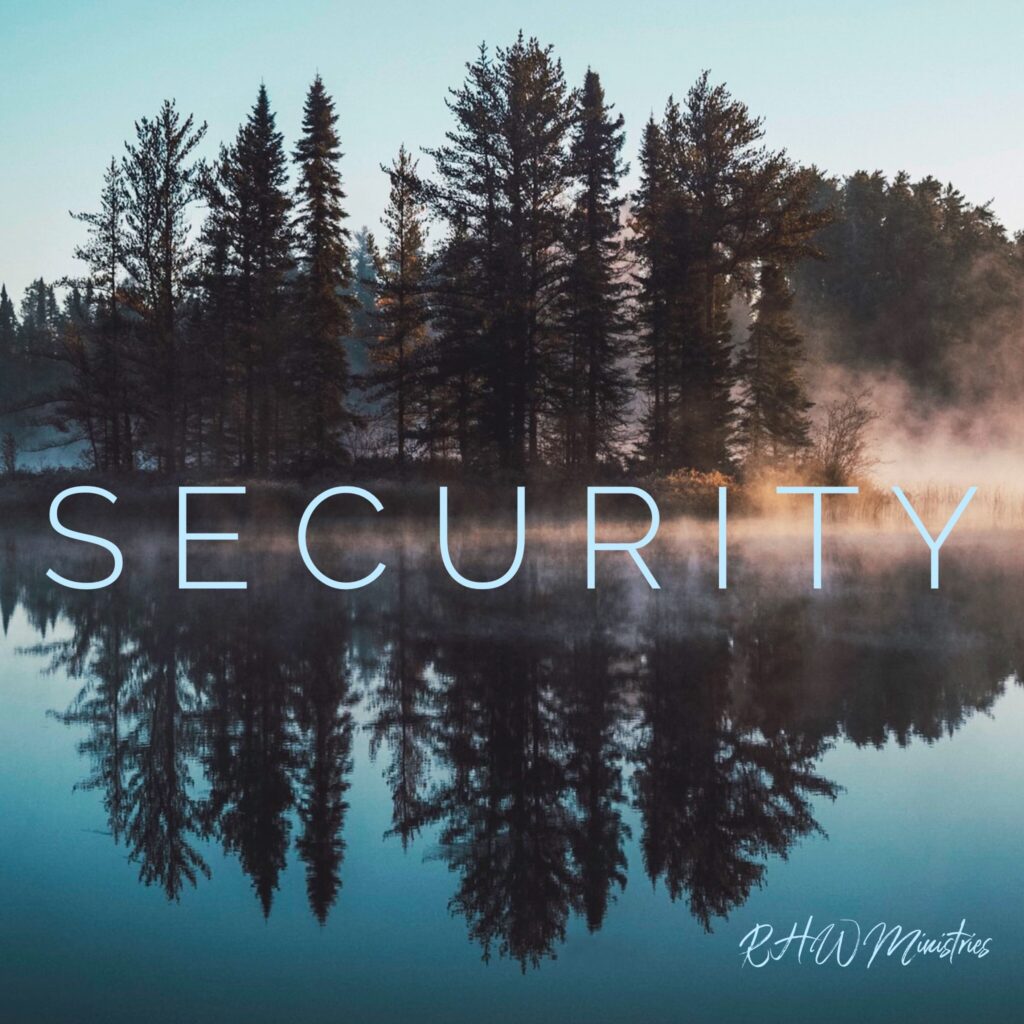 Those of us on the life recovery journey can tell many stories of close calls we had while actively living in our addiction. For most of us there was no risk too great that could keep us from the next high we were seeking.
Sometimes a tragedy is required to shake us out of our addictive life fog. For me, God stepped in and put me in a physical time-out. Ironically, jail was the beginning of freedom from that dark lifestyle which was leading me to a quick death. It was confined in those gray cement block walls behind iron doors where I slowly began my walk back to God. This was the first in a long series of steps I had to take that would lead me to one of the most important gifts in the life of recovery: Security.
security

: The state of being free from danger or threat; feeling safe, stable and free from fear or anxiety.
When I was living full blown in my addiction I was my own worst enemy. My insatiable desire to escape from reality became life threatening to me, my marriage and my family. Before God can begin a work in us, sometimes He has to save us from ourselves.
We all experience times of testing, which is normal for every human being. But God will be faithful to you. He will screen and filter the severity, nature, and timing of every test or trial you face so that you can bear it. And each test is an opportunity to trust him more, for along with every trial God has provided for you a way of escape that will bring you out of it victoriously. ~ 1 Corinthians 10:13
The life recovery gift of security isn't pain free or easy. It won't be without temptation or trials. But one thing for certain… we are safer with God now than we ever were any day without Him.
"The purpose of trials is to teach us things, to keep us focused on our recovery, and to help us grow stronger in our faith." ~ The Twelve Gifts of Life Recovery
If you're walking the wide road that leads to death and destruction, I pray you will take a few minutes right now and ask God to save you from yourself. Don't let another day go by. He isn't far away. He loves you more that you know. You can trust Him. His ways are loving. In His arms you are forever safe.
Be blessed with this beautifully touching song by Victory Worship.