REACHING HURTING WOMEN MINISTRIES OFFERS FOUR THEMES FOR CONTEMPLATION EVERY MONTH OF THE YEAR.
EACH OF THE FOUR POWER-PACKED THEMES ARE A 12-MONTH STUDY SERIES ASSIGNED TO A SPECIFIC FRIDAY OF EVERY MONTH. IN MONTHS WITH FIVE FRIDAYS I'LL BE REVIEWING TOUCHING INSPIRATIONAL MUSIC.
On the fourth Friday of each month in 2021 we're studying Joyce Meyer's newest book: Do It Afraid. We're learning how to understand fear, to recognize how it works in our life and finally how to confront fear. We will learn new mindsets that position us for freedom from our most common fears. Come along and let's learn something new from Momma Joyce!
This is the fifth post in The Do It Afraid Book Study series.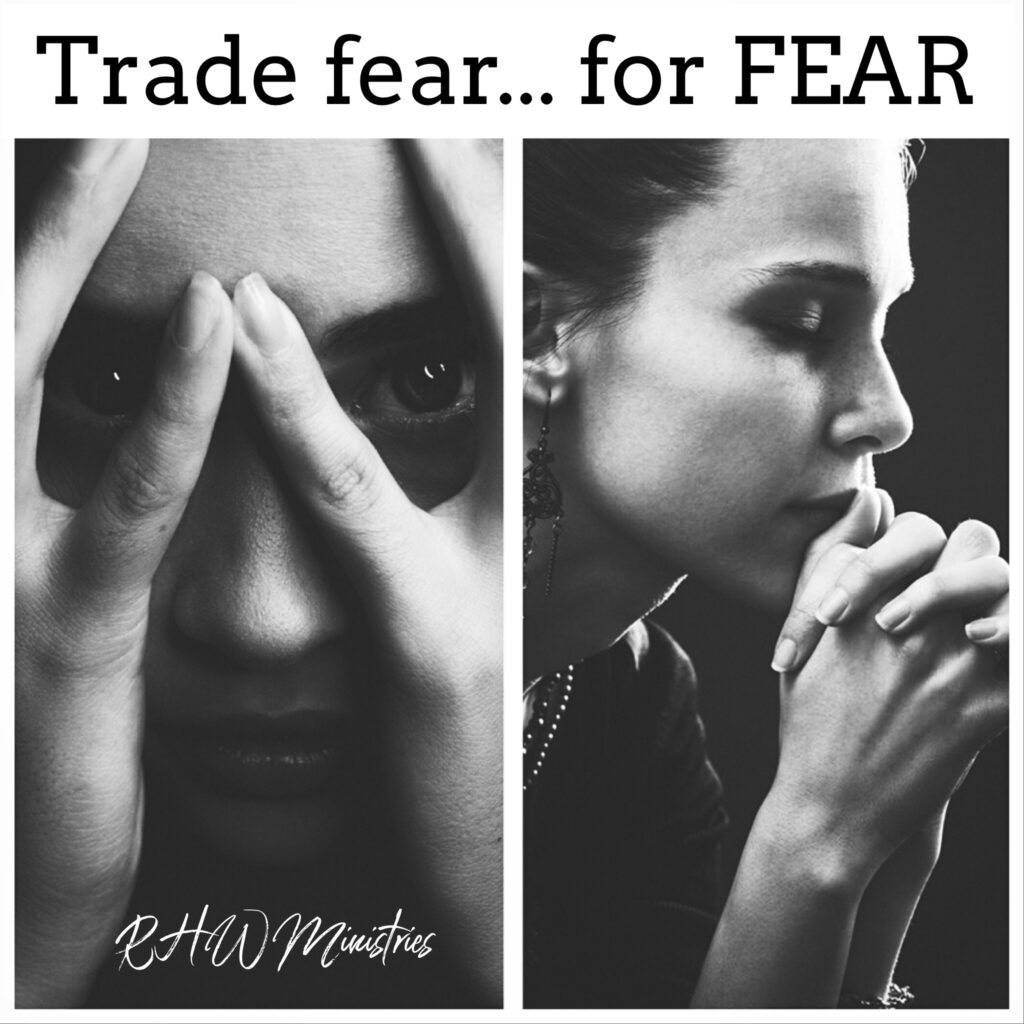 Freedom from Wrong Kinds of Fear

The fear of the Lord is the beginning of wisdom, and knowledge of the Holy One is understanding. ~ Proverbs 9:10
According to the Scripture above there is only on fear that is right. And it is more important that we realize. This is the reverential fear of God. It will free us from every other fear we may struggle with. We can literally trade our many wrong fears for the one right fear.
What is reverential fear? It is respectful fear that knows God is love. He is good. He is all-powerful and will always take care of me. A reverential fear of God means His opinion of what I am doing is more important that what anyone else thinks.
"If we care more about what God thinks of our actions than what people think, we won't fear them because we do fear Him." ~ Joyce Meyer
As long as we keep our reverential fear of the Lord as a priority in our life we won't have fear of any other people or challenges that we may have encountered in the past.
We can trust God to bring an extra measure of grace on an issue we may have struggled with in a past season.  So that in this new season we don't have to be afraid that struggle will overtake us with fear and worry.
"F-E-A-R: has two meanings: Forget Everything And Run or Face Everything And Rise. The choice is yours." — Zig Ziglar
Remember, whatever God has called us to do, He is going to provide the grace, strength and ability to walk it out. When we are walking in the reverential fear of the Lord we don't have to fear anything else anymore!
Be blessed with this wonderful song by The Afters… I will Fear No More.