REACHING HURTING WOMEN MINISTRIES OFFERS FOUR THEMES FOR CONTEMPLATION EVERY MONTH OF THE YEAR.
EACH OF THE FOUR POWER-PACKED THEMES ARE A 12-MONTH STUDY SERIES ASSIGNED TO A SPECIFIC FRIDAY OF EVERY MONTH. IN MONTHS WITH FIVE FRIDAYS I'LL BE REVIEWING TOUCHING INSPIRATIONAL MUSIC.
On the second  Friday of each month in 2021 we're studying the Holy Spirit. We will learn who the Holy Spirit is, about His gifts and fruit given to us as believers and how to walk those out in our life each day. This is the fifth post in The Holy Spirit Study series.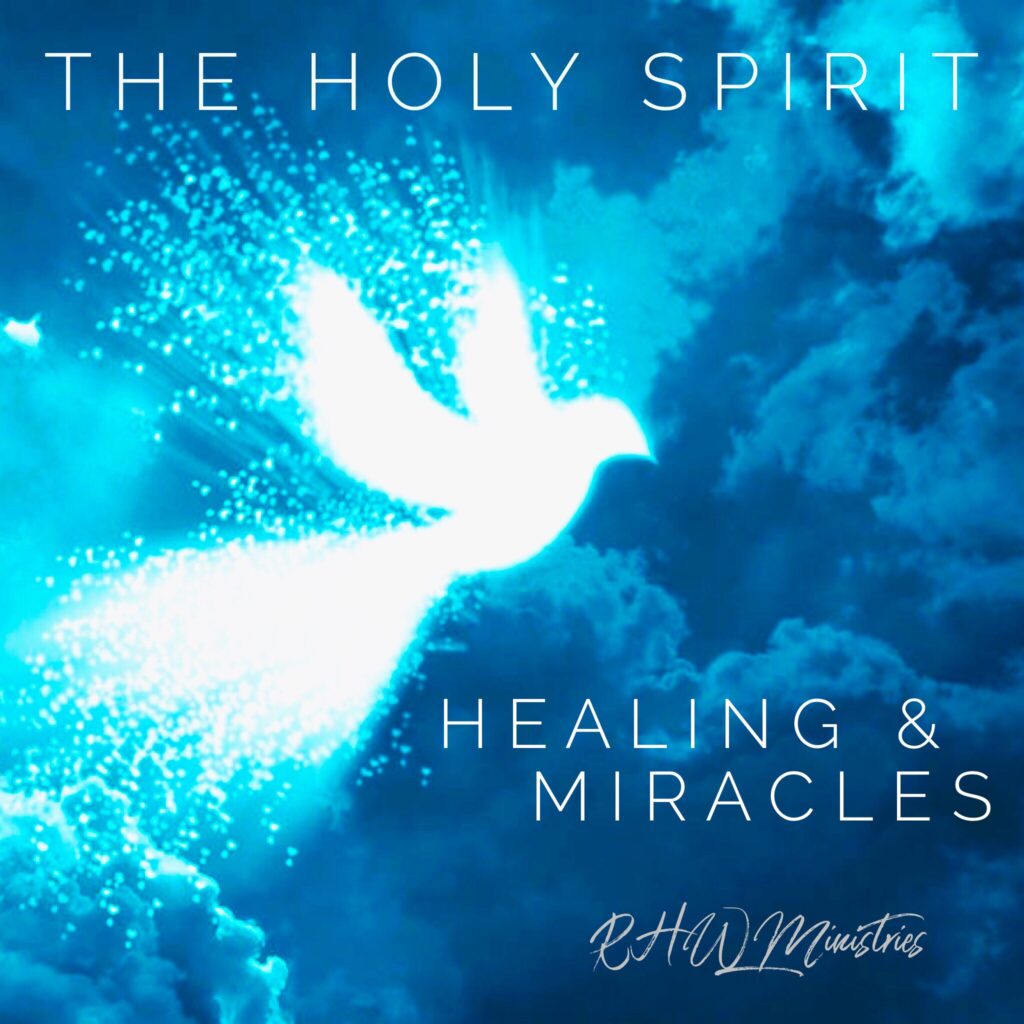 And to another, the same Spirit gives the gift of faith.

And to another, the same Spirit gives gifts of healing.

And to another the power to work miracles.

 ~ 1 Corinthians 12:9-10
In doing my research for this post I ran across many books and blogs that teach there is no such thing as healing and miracles in our modern world. Basically these folks believe that the power of the Holy Spirit has ceased to work in and through people on the earth today. That to me is not only unbelievable it is not Biblical!
For the gifts and the calling of God are irrevocable. ~ Romans 11:29
The Bible is clear that Jesus is the same yesterday today and forever. And that God's gifts are irrevocable. This seems pretty straight forward to me. The only way people can justify the position that the gifts of the Holy Spirit have ceased to be active in our world today is to not believe in the inherency of God's Word.
Heaven and earth will pass away, but My words will by no means pass away. ~ Matthew 24:35
Miracles and healing come in different forms. Healing can be as simple as recovering from addiction. A miracle doesn't have to be someone being raised from the dead, though that does happen. With the rampant epidemic of abortion, the live birth of a healthy baby is a miracle in today's world.
You formed my innermost being, shaping my delicate inside and my intricate outside, and wove them all together in my mother's womb. I thank you, God, for making me so mysteriously complex! Everything you do is marvelously breathtaking. ~ Psalm 139:13-14
In third world countries, where followers of Christ have a faith in God that most westerners have never experienced, healing and miracles are more common. I believe we need to feed our faith in God's word, strengthen our faith to believe our god is the same today as he was in the New Testament days.
God does wonderful things that cannot be understood.
He does so many miracles they cannot be counted. ~ Job 5:9
Just because we don't see healing and miracles every day doesn't mean they don't exist. Maybe we're not paying attention. Maybe we're looking at the wrong things. Maybe we're not walking in the kind of faith that can see healing and miracles.
Examine yourselves to see if your faith is genuine. ~ 2 Corinthians 13:5
Examine your heart toward God and His Word today. Do you believe God is the same today and forever? Do you believe the Holy Spirit has power to gift someone with the ability to heal? Do you believe in miracles?
I am the Lord, and I do not change. ~ Malachi 3:6
I believe God can heal through whatever form or fashion He chooses. I believe in miracles because I am a walking miracle. We need to be looking for miracles all around us every single day!
Be blessed by this great song by Hawk Nelson: Miracles!