REACHING HURTING WOMEN MINISTRIES OFFERS FOUR THEMES FOR CONTEMPLATION EVERY MONTH OF THE YEAR.
EACH OF THE POWER-PACKED THEMES ARE A 12-MONTH STUDY SERIES ASSIGNED TO A SPECIFIC FRIDAY OF EVERY MONTH BEGINNING IN JANUARY. IN MONTHS WITH FIVE FRIDAYS I'LL BE REVIEWING TOUCHING INSPIRATIONAL MUSIC. COME ALONG. LET'S LEARN SOME NEW THINGS TOGETHER!
For my addiction recovery work this year I'm going through The Twelve Gifts of Life Recovery by Stephen Arterburn and David Stoop. On the third Friday of each month in 2021 I will be sharing the blessings God brings us to honor our choices and encourage our recovery journey.
Today's post is the twelfth and final post in this series. Join me as we learn about the Life Recovery gift of peace.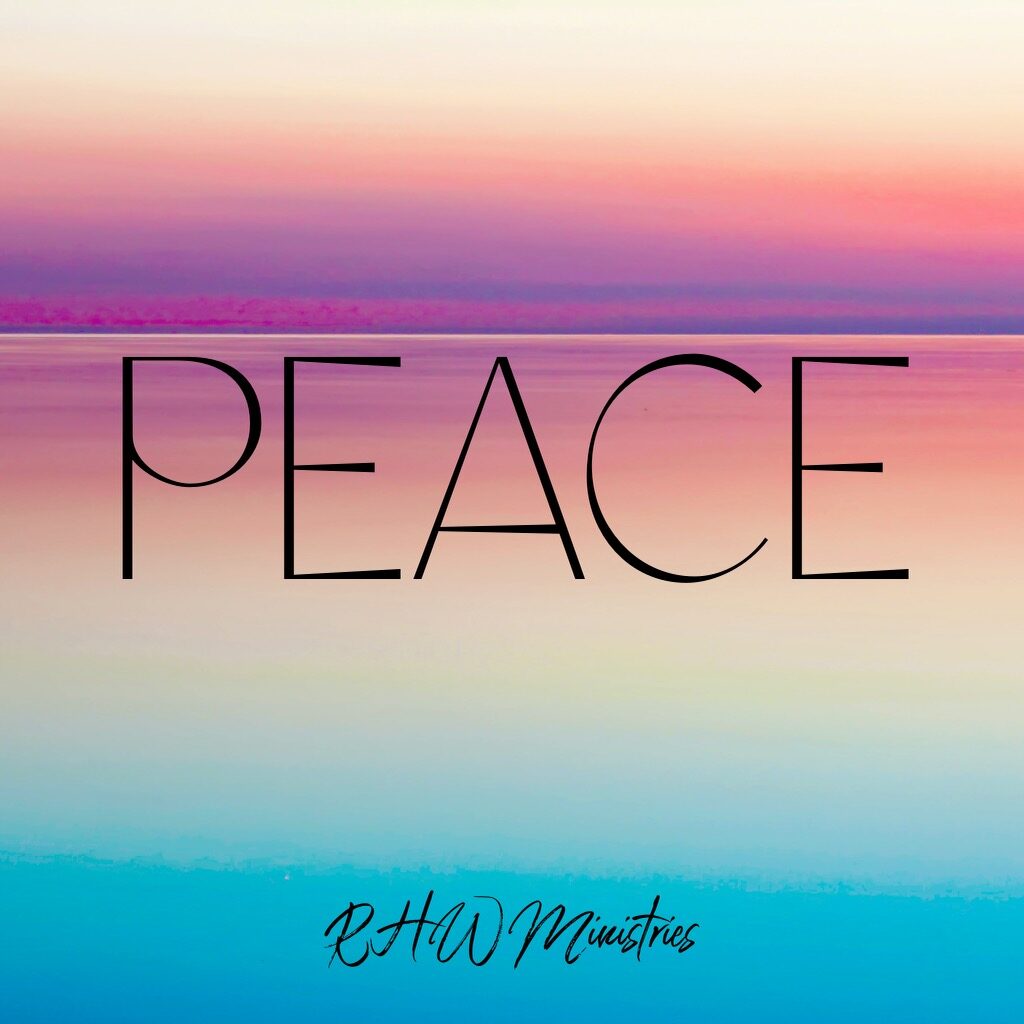 The gift of peace can be defined as the absence of conflict or violence; a state of harmony in personal relationships with other people and with God; a state of quiet tranquility.

I leave the gift of peace with you—my peace. Not the kind of fragile peace given by the world, but my perfect peace. ~ John 14:27
The gift of peace is probably the most important gift the life of recovery brings. Most of us in recovery have spent at least some portion of our lives seeking peace through a substance or compulsive activity that we were addicted to. We might have found peace for a short time.  But then the cycle of guilt and shame returned and the peace we thought we had found disappeared.
"The gift of peace can finally be ours when we have consciously connected with the person of God and with His Son, Jesus Christ. A peaceful heart is only possible when we have made our peace with Jesus, the Prince of Peace." ~ The Twelve Gifts of Life Recovery
Absence of Peace
The world can't give us peace. Though it may offer ways to find a false temporary peace.  In reality, it actually takes peace away.  Inner turmoil comes from a life not rooted in biblical truth or God's Word and can certainly destroy our peace. Working the 12 Steps can help us deal with our inner turmoil and lead us to the peace we are desperately seeking. True peace comes when we turn our life over to the Pacemaker!
Give all your worries and cares to God, for he cares about you. ~ 1 Peter 5:7
The Foundation of Happiness
When our feelings begin to line up with God's truth and His Word, our choices change, our actions change and the result is a peaceful life. As we deal with our past wrongs and accept Jesus's forgiveness for our mistakes; then trust our future to God's care, we will experience a peaceful life.
Don't be pulled in different directions or worried about a thing. Be saturated in prayer throughout each day, offering your faith-filled requests before God with overflowing gratitude. Tell him every detail of your life, then God's wonderful peace that transcends human understanding, will guard your heart and mind through Jesus Christ. ~ Philippians 4:6-7

"The gift of peace is founded on a life lived to the fullest and built on our relationship with Christ." ~ The Twelve Gifts of Life Recovery.
Enjoy this great teaching from Stephen Arterburn Going Deeper with The Life Recovery Gift of Peace.