REACHING HURTING WOMEN MINISTRIES OFFERS FOUR TOPICS FOR CONTEMPLATION EVERY MONTH OF THE YEAR. EACH TOPIC IS A 12-MONTH STUDY SERIES ASSIGNED TO A SPECIFIC FRIDAY OF EVERY MONTH. IN MONTHS WITH FIVE FRIDAYS I'LL BE REVIEWING INSPIRATIONAL MEDIA.
On the first Friday of each month in 2022 we're studying the Ten Commandments; why we need to know, memorize and obey them.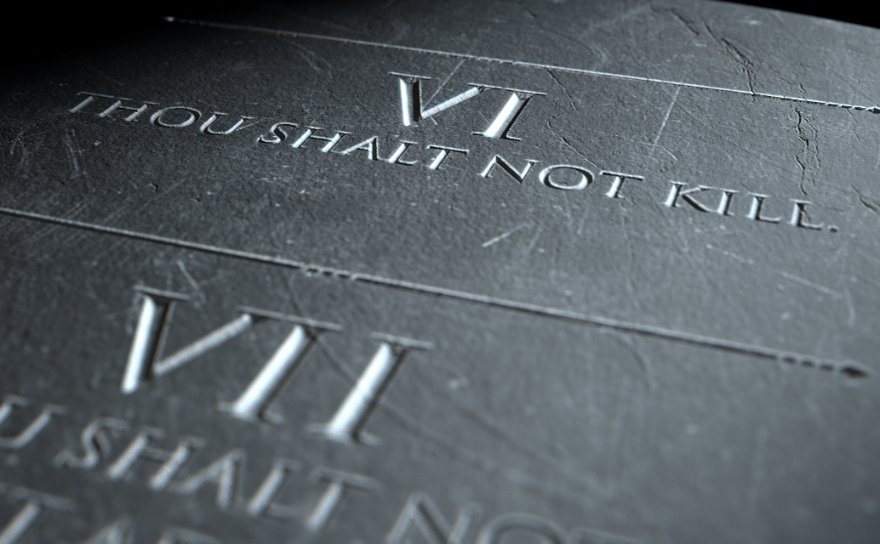 "Do not murder." ~ Exodus 20:13
MURDER : to kill a human being with premeditated malice
Commandments six through ten secure critical structures of our civilization. They protect the essential foundations of life, property, family; justice and truth; not only for the individual but for the community as a whole.
Many people mistakenly believe the Sixth Commandment says "Do Not Kill." This Commandment isn't about accidental killing or for the purpose of self-defense. Neither is it about the defense of the nation in wartime or capital punishment. Both of which are sanctioned to government authority by God.
The sixth Commandment is specifically focused on the sacredness of human life in God's eyes. Since man is made in God's image, humans are the only one of His creations which would be considered to have the sanctity of life.
"You have heard that our ancestors were told, 'You must not murder. If you commit murder, you are subject to judgment.' But I say, if you are even angry with someone, you are subject to judgment!" ~ Matthew 5:22
Unless we seek to understand why God made the Commandments in the first place, we miss their deeper meaning. Jesus expanded on the Commandments by bringing them down to what's at the root of a person's attitude. Rather than focusing on the outward actions, Jesus is teaching us to guard our heart.
Understand this, my dear brothers and sisters: You must all be quick to listen, slow to speak, and slow to get angry. Human anger does not produce the righteousness God desires. So get rid of all the filth and evil in your lives, and humbly accept the word God has planted in your hearts, for it has the power to save your souls. ~ James 1:19-21
In the verses above, James, the half brother of Christ, teaches us that anger doesn't develop the righteous life God wants for us. We must intentionally purge our heart of all evil and plant God's Word in our hearts. That is the only power that will save our souls!
UPDATE YOUR MEMORY
Our memory aid for the Sixth Commandment shows us the image of a bomb in the shape of a 6, reminding us to not

murder

people.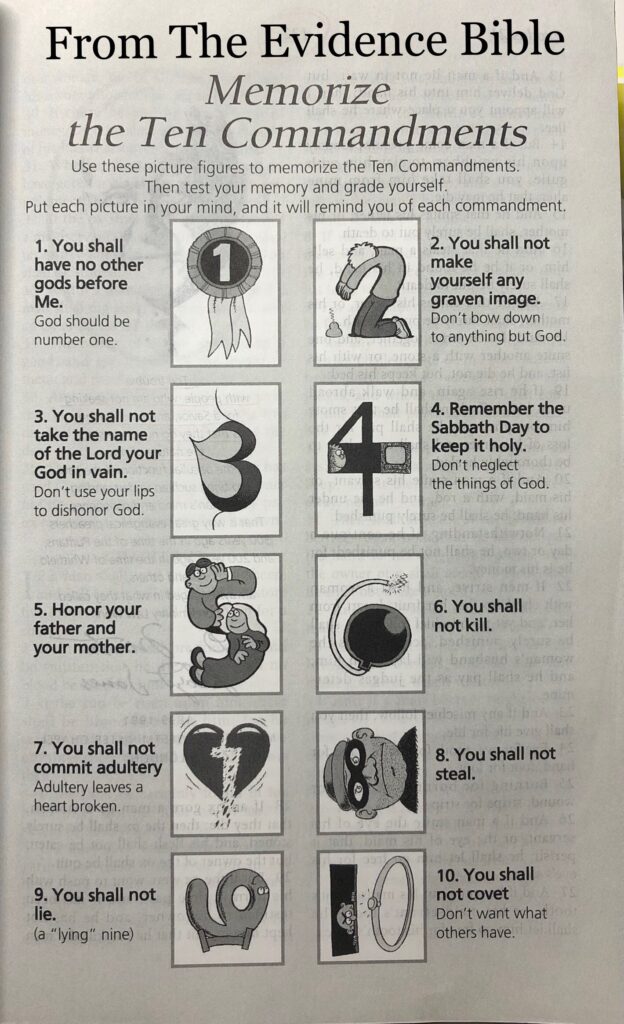 Take a few minutes and glean wisdom from Dennis Prager's teaching on The Sixth Commandment. Be blessed!
RESOURCES:
The Evidence Bible
Thompson Chain Reference Bible
New Living Parallel Study Bible*
Spirit-Filled Life Bible
The Rational Bible: Genesis by Dennis Prager
The Rational Bible: Exodus by Dennis Prager
The 10 Commandments: What They Mean, Why They Matter, and Why we Should Obey Them by Kevin DeYoung
Pathway to Freedom: How God's Laws Guide Our Lives by Alistair Begg
The Ten Commandments: Reasonable Rules for Life by Dwight L. Moody
The Evidence Bible: Ten Commandments Memory Aid