REACHING HURTING WOMEN MINISTRIES OFFERS FOUR TOPICS FOR CONTEMPLATION EVERY MONTH OF THE YEAR. EACH TOPIC IS A 12-MONTH STUDY SERIES ASSIGNED TO A SPECIFIC FRIDAY OF EVERY MONTH. IN MONTHS WITH FIVE FRIDAYS I'LL BE REVIEWING INSPIRATIONAL MEDIA.
On the first Friday of each month in 2022 we're studying the Ten Commandments; why we need to know, memorize and obey them.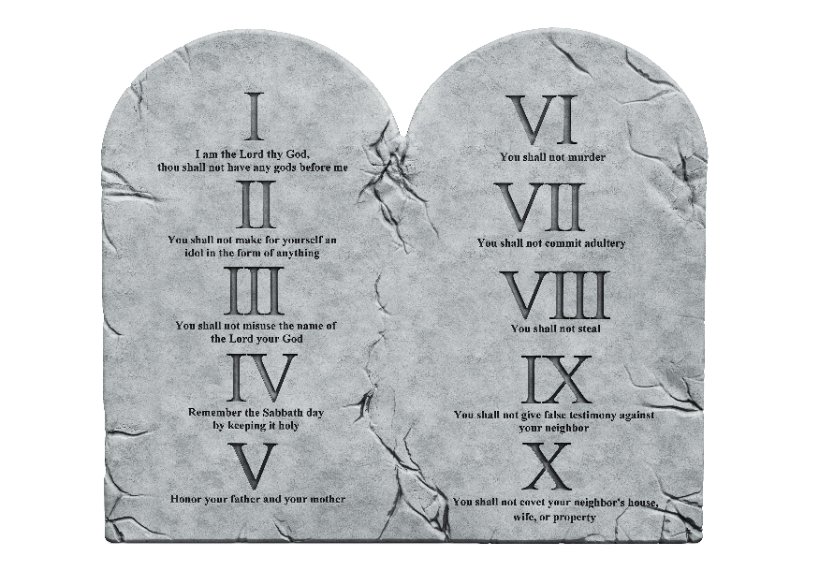 You shall not steal.~ Exodus 20:15

The eighth commandment is about more than just taking possessions from another person. There are multiple ways and things that people steal. In the long run, we are ultimately stealing from the God of the Universe!
An employer stealing from their employee by paying poor wages
An employee stealing from their boss by goofing off instead of working
An citizen stealing from the government by not paying taxes due
A business stealing from customers by falsely advertising their product
A person with the mindset of taking from others had that habit formed in them from their early childhood by parents who were either totally oblivious or were too lazy to train their child in godly ways.
God requires obedience to His law because it is what is best for the individual as well as a community. Partial obedience is still disobedience.
Let's strive to be trustworthy. To live a life honoring God and all He has for us!
UPDATE YOUR MEMORY
Our memory aid for the Eighth Commandment shows us the image of a burglar wearing a mask in the shape of an 8, reminding us not to steal anything!

Take a few minutes and glean wisdom from Dennis Prager's teaching on The Eighth Commandment. Be blessed!
RESOURCES:
The Evidence Bible
Thompson Chain Reference Bible
New Living Parallel Study Bible
Spirit-Filled Life Bible
The Rational Bible: Genesis by Dennis Prager
The Rational Bible: Exodus by Dennis Prager
The 10 Commandments: What They Mean, Why They Matter, and Why we Should Obey Them by Kevin DeYoung
Pathway to Freedom: How God's Laws Guide Our Lives by Alistair Begg
The Ten Commandments: Reasonable Rules for Life by Dwight L. Moody
The Evidence Bible: Ten Commandments Memory Aid