REACHING HURTING WOMEN MINISTRIES OFFERS FOUR TOPICS FOR CONTEMPLATION EVERY MONTH OF THE YEAR. EACH TOPIC IS A 12-MONTH STUDY SERIES ASSIGNED TO A SPECIFIC FRIDAY OF EVERY MONTH. IN MONTHS WITH FIVE FRIDAYS WE'RE REVIEWING CHRISTIAN MEDIA.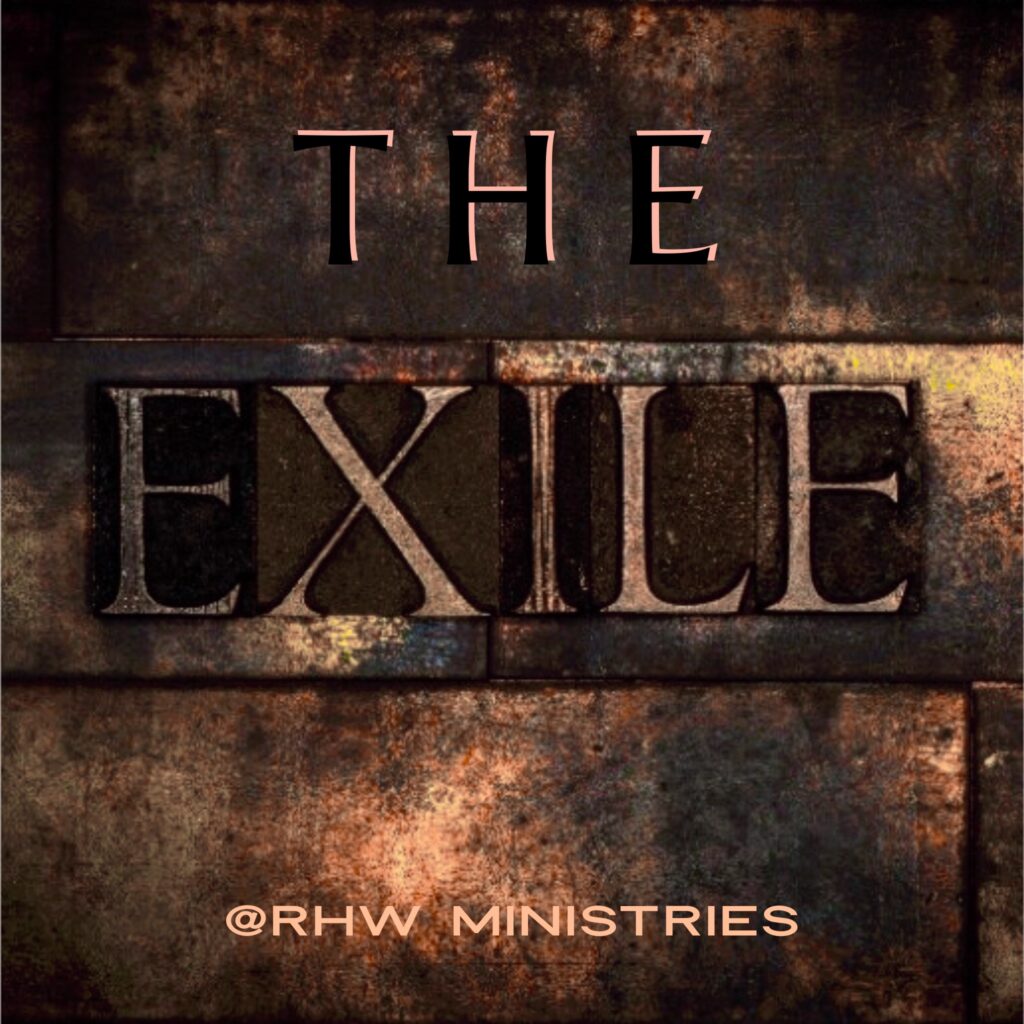 On the fourth Friday of each month in 2022 we're studying the RHW 2022 Theme: God's Law, Grace & Freedom.
"Without God's law and grace there is no opportunity for true freedom!"
THE EXILE
All through the Bible God teaches us the lessons and warnings regarding exile. In the beginning, Adam and Eve were blessed with the perfect paradise for their home. The only stipulation was to obey essentially one rule: Don't eat fruit from the Tree of Knowledge of Good and Evil. As we all know they didn't obey that rule and were exiled from The Garden.
Fast forward to the era of the kings and prophets. We learned in the last two lessons, that it was seemingly impossible for the children of Israel to obey the instructions given them by Moses and Joshua. Here is just a sample of the curses foretold by Moses if the Israelites didn't obey God's Covenant Law.
"But if you refuse to listen to the Lord your God and do not obey all the commands and decrees I am giving you today, all these curses will come and overwhelm you… The Lord will cause you to be defeated by your enemies. You will attack your enemies from one direction, but you will scatter from them in seven! You will be an object of horror to all the kingdoms of the earth…  The Lord will exile you and your king to a nation unknown to you and your ancestors. There in exile you will worship gods of wood and stone!~ Deuteronomy 28:15;25;36
Again as prophesied, the Israelite people couldn't manage to obey God as commanded and were overtaken by their enemy's nation and exiled to Babylon. But God loves His people so much that even then He provided grace and mercy during various periods through the lives of Daniel and Esther.
From the history of mankind Satan has been trying to eliminate the image of God on this earth; more specifically, God's people. That threat is seen all through Scripture, Old and New Testaments alike. But thankfully God's grace is seen time and again working to  mercifully save His people from annihilation.
Turn all your anxiety over to God because he cares for you. Keep your mind clear, and be alert. Your opponent the devil is prowling around like a roaring lion as he looks for someone to devour. Be firm in the faith and resist him, knowing that other believers throughout the world are going through the same kind of suffering. God, who shows you his kindness  and who has called you through Christ Jesus to his eternal glory, will restore you, strengthen you, make you strong, and support you as you suffer for a little while. Power belongs to him forever. Amen. ~ 1 Peter 5: 7-11
In Jesus Christ, we have the best example of God's loving mercy and grace bringing true freedom to the human race! Freeing us from the exile of sin we have been locked in since the fall of Adam and Eve.
Be blessed by this brilliant animation video fromThe Bible Project.