AT RHW WE PUBLISH A NEW COLUMN EACH FRIDAY. WE'RE GOING THROUGH FOUR SPECIFIC STUDIES WITH EACH SERIES BEING PUBLISHED ON A DESIGNATED WEEK OF THE MONTH.
In The Spiritual Disciplines series we'll be learning 12 disciplines that will guide us as we grow deeper in our walk with God. These columns post on the second Friday of each month in 2020.
Spiritual Disciplines are not a list of religious duties but rather habits that nurture and mature our spiritual growth. They are inward, spiritual attitudes walked out by behaviors and actions. These habits are critical for lasting spiritual growth and true life transformation.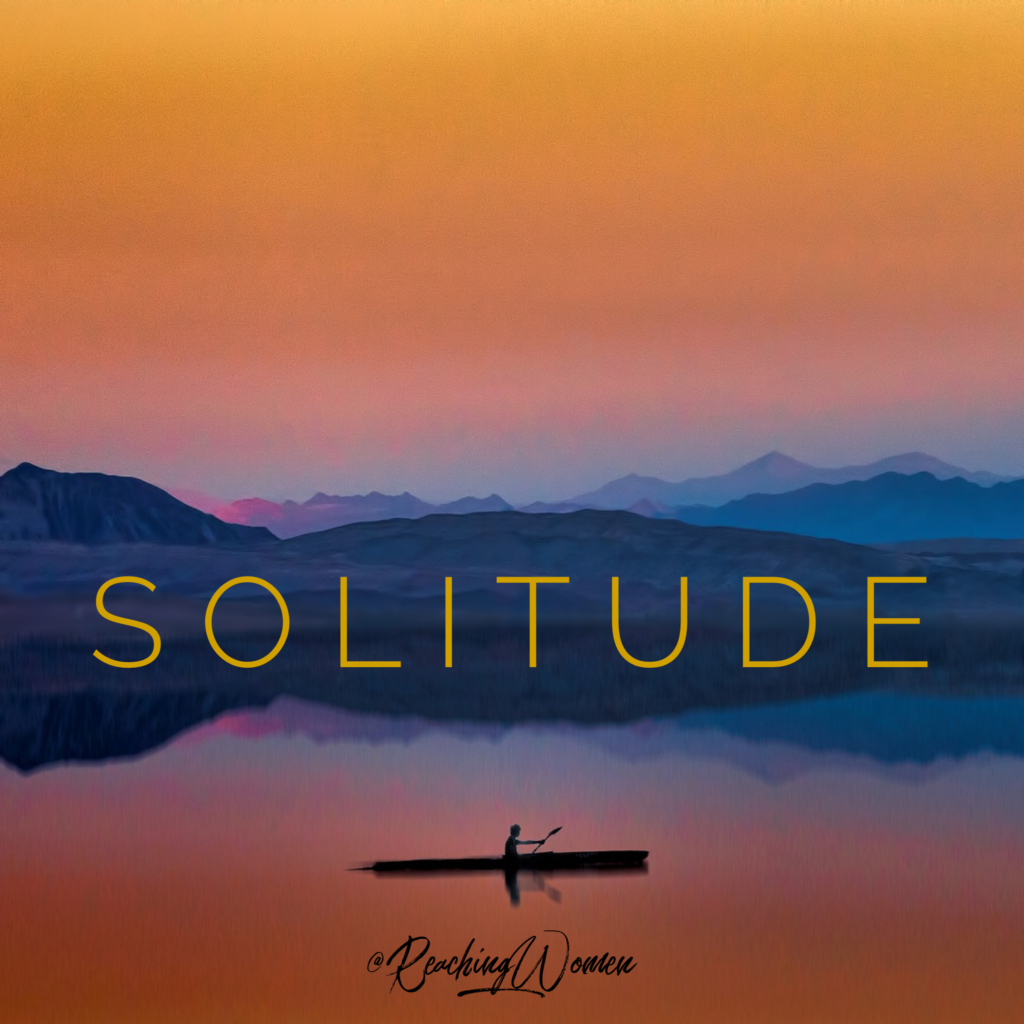 At the time of this writing we are experiencing the coronavirus pandemic in the United States. Thankfully God is protecting my husband and myself. We are healthy and safe.
When preparing to write this column I found it quite appropriate that Solitude was next on my schedule. While often silence and solitude are taught together, today we will focus only on the Spiritual Discipline of Solitude.
SOLITUDE: The creation of an open, empty space in our lives by purposefully abstaining from interaction with other human beings, so that freed from competing loyalties, we can be found by God.    ~ The Life with God Bible ~

Jesus said, "Come away to a deserted place all by yourselves and rest a while." ~ Mark 6:31
Many times in Scripture Jesus draws away from people:
Alone in the desert for 40 days He prepared to begin his ministry.
He spent a night alone in the hills before He chose the Twelve.
After feeding the five thousand He went up to the hills alone.
As He prepared for the cross He sought solitude in the Garden.
Solitude Prepares Us for Fellowship
We see the pattern that Jesus shows us of filling up in God's Presence to prepare Him for His next ministry work. Each time, Jesus is being refreshed by precious time of solitude with Father God.
During these challenging times we must discipline ourselves to practice true solitude. To not only draw away from others but to find a quiet space where we can hear The Divine Whisper speaking to our spirit.
Having refreshed our spirits with God in solitude, when we are in the presence of others we will be more able to enjoy their company and better prepared to minister where needed.
"Loneliness is inner emptiness. Solitude is inner fulfillment… Jesus calls us from loneliness to solitude… If we possess inward solitude we do not fear being alone, for we know that we are not alone."~ Richard Foster
Over the next few days find some time to be still with the Lord. You may want to listen to the relaxing instrumental music of the video or you may choose rather to simply be still in silence. Either way, I pray you will be blessed in your refreshing time of solitude with God.