AT RHW WE PUBLISH A NEW COLUMN EACH FRIDAY. WE'RE GOING THROUGH FOUR SPECIFIC STUDIES WITH EACH SERIES BEING PUBLISHED ON A DESIGNATED WEEK OF THE MONTH.
In THE NEW LIFE series we're studying one of my favorite chapters in the Bible: Colossians 3:1-17. As you will see in the coming months, this is a rich chapter full of valuable life transforming lessons. Join me on the third Friday of each month in 2020 for this in-depth Bible study with real world applications.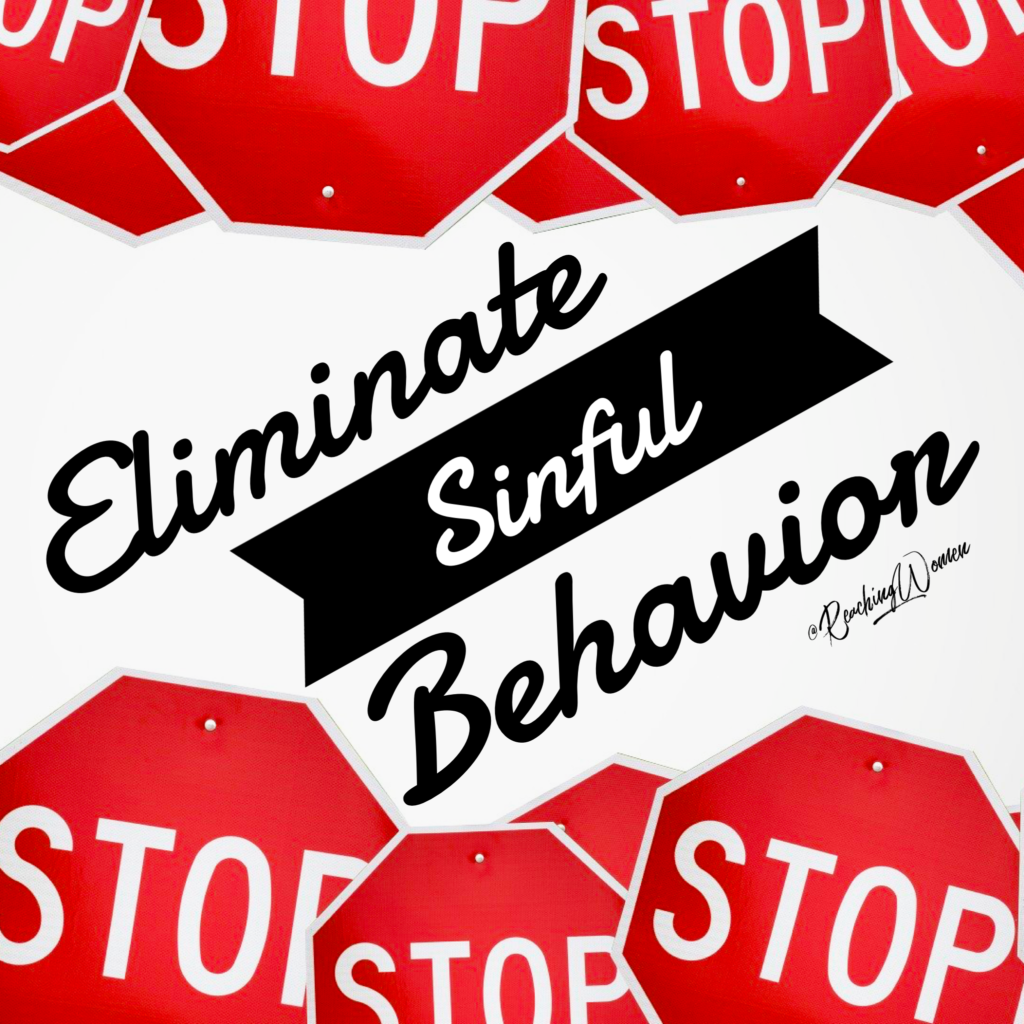 Therefore, put to death what belongs to your earthly nature: sexual immorality, impurity, lust, evil desire, and greed, which is idolatry. Because of these, God's wrath is coming upon the disobedient.~ Colossians 3:5-6 (CSB)
The Scripture reading for today may seem somewhat harsh or unsettling. However, what it is teaching us is critical to living a victorious new life in Christ.
Behaviors Driven By Desires
Because we have  accepted Christ as our Savior, we have died to our old life and have been raised to walk a new life in Christ. Living this new life will require changing the habits and behaviors from our old lifestyle.
Our old behaviors were driven by old desires which originate within various parts of our physical body: mind, eyes, ears, touch, taste, etc…  We allowed the desires of our body to dictate how we lived our life.
Feeding Habits Keeps Them Alive
Paul tells us we must kill what belongs to our earthly nature. And the best way to do that is to starve it… Don't feed it anymore! Instead, we must feed our spirit by keeping our hearts and minds set on things above where Christ, is, not on the temporary things of this world.
After committing adultery and murder, King David composed probably the most famous psalm of repentance. Having owned up to his past sins in previous verses, we now see David asking God to make him a new creature.
Create a new, clean heart within me.
Fill me with pure thoughts and holy desires, ready to please you.
May you never reject me!
May you never take from me your sacred Spirit!
Let my passion for life be restored,
tasting joy in every breakthrough you bring to me.
Hold me close to you with a willing spirit
that obeys whatever you say. ~ Psalm 51:10-12 (TPT)
Changed Focus Means Changed Life
When we focus on the things of God, earthly desires begin to fade away. By spending time with God and experiencing a new found joy our desires begin to change. Little by little our thoughts change and our bodies will no longer crave old destructive habits. Soon we will have separated ourselves from the sins that caused us to walk in disobedience.
To stay in right relationship with the Lord Jesus Christ there are things we must not do or think. By humbly submitting our lives and diligently reordering our behaviors we will walk in joyful obedience to God.
BY GOD'S GRACE WE ARE CHANGED!