AT RHW WE PUBLISH A NEW COLUMN EACH FRIDAY. WE'RE GOING THROUGH FOUR SPECIFIC STUDIES WITH EACH SERIES BEING PUBLISHED ON A DESIGNATED WEEK OF THE MONTH.
In The Lord's Prayer Jesus is teaching his disciples how to pray, giving them not just a prayer to recite, but also a model prayer for us all. This series will be published the first Friday of each month in 2020. We will be studying this beloved prayer phrase by phrase and bringing fresh application to our lives today.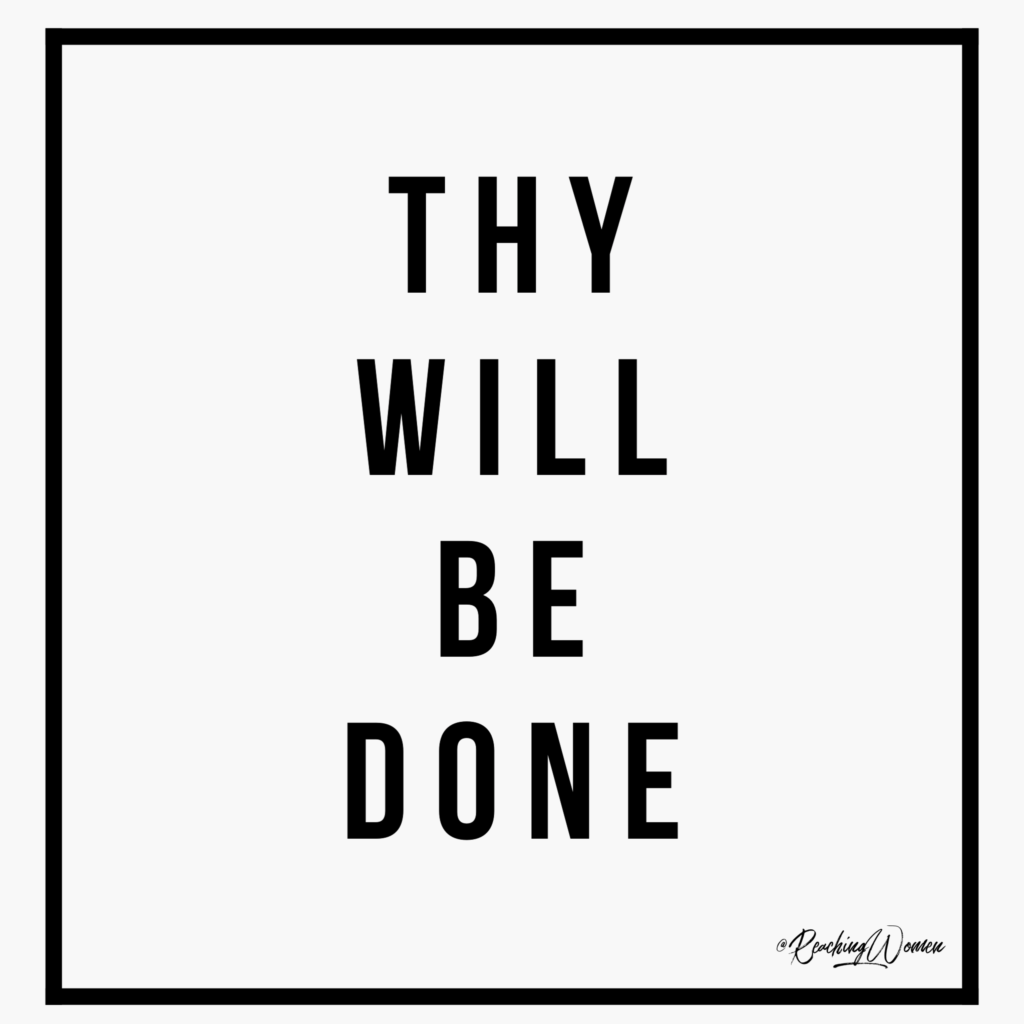 Our Father which art in heaven, Hallowed be thy name. Thy kingdom come. Thy will be done in earth, as it is in heaven. Give us this day our daily bread. And forgive us our debts as we forgive our debtors. And lead us not into temptation, but deliver us from evil: For thine is the kingdom, and the power, and the glory, for ever. Amen. ~ Matthew 6: 9-13
The Lord's Prayer is sometimes seen as a familiar prayer taught in childhood to recite before bedtime. As we're learning in this series it is much more than that. For many of us it's very important, even a critical prayer during times of uncertainty and struggles.
Come To God With A Child's Heart
Much like a child would go to their earthly parent seeking permission or direction, we can go to God when we pray for His will. God is for us as well and wants to help us. However, like a loving parent, Father God is looking for a good attitude and a submissive, obedient heart.
Heart Softened with The Word
If we catch ourselves dealing with a bad attitude our hearts and minds may need some refreshing by the water of The Word. Spending time in Scripture, for me specifically the Gospels of Jesus Christ, helps transform my heart attitude in no time.  The more time I spend in God's Word, the quicker my heart will align with God's will.
This is the confidence we have in approaching God: that if we ask anything according to his will, he hears us. And if we know that he hears us—whatever we ask—we know that we have what we asked of him. ~ 1 John 5:14-15
Confident Prayers
After spending time in Scripture, my heart is now softened, my mind has been transformed and I can now be confident that the prayers I pray will be more in alignment with God's will.  My prayers have a better chance of being answered because I know better my Father's heart and desires for me.
Take a few minutes to prayerfully seek God's will as you enjoy this beautiful song by Hillary Scott.