AT RHW WE PUBLISH A NEW COLUMN EACH FRIDAY. WE'RE GOING THROUGH FOUR SPECIFIC STUDIES WITH EACH SERIES BEING PUBLISHED ON A DIFFERENT FRIDAY OF THE MONTH.
In The Spiritual Disciplines series we're learning 12 disciplines that will guide us as we grow deeper in our walk with God. These columns post on the second Friday of each month in 2020.
Spiritual Disciplines are not a list of religious duties but rather habits that nurture and mature our spiritual growth. They are inward, spiritual attitudes walked out by behaviors and actions. These habits are critical for lasting spiritual growth and true life transformation.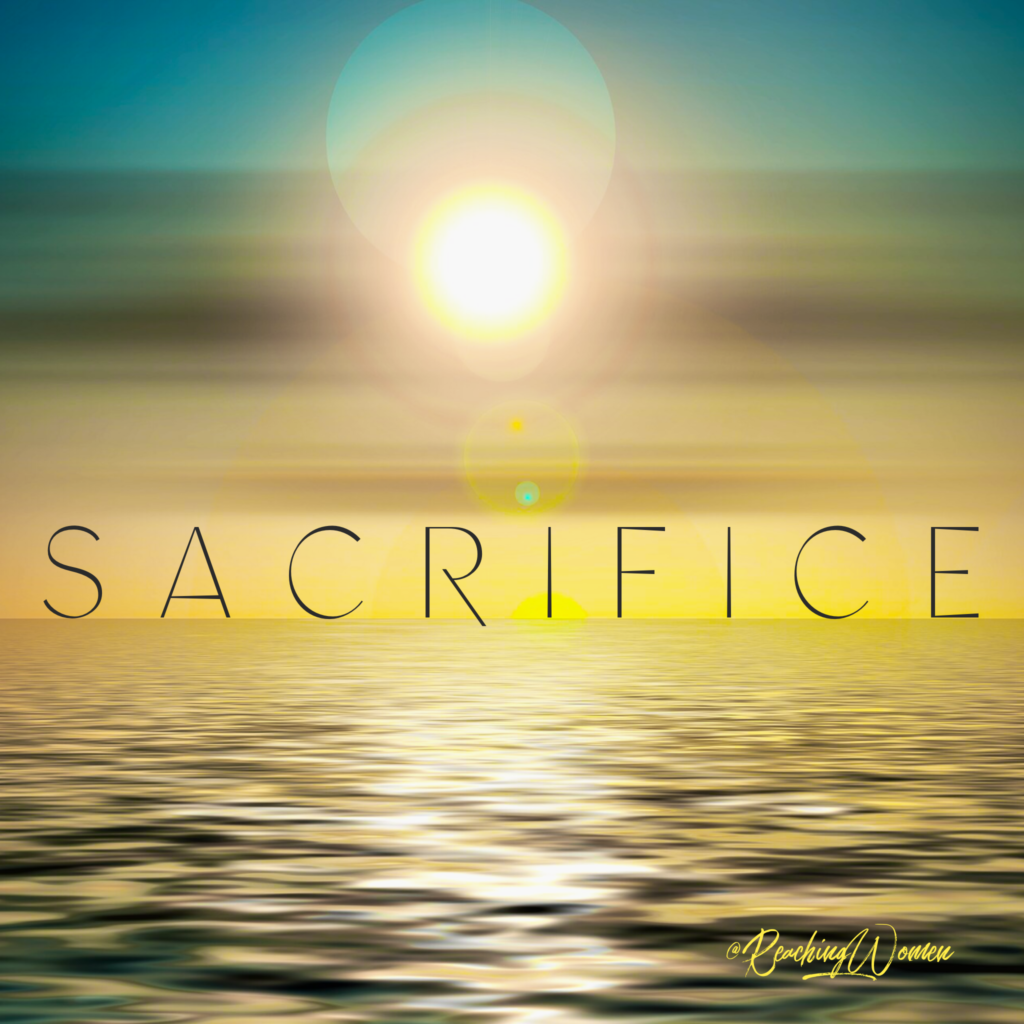 SACRIFICE: Deliberately forsaking the security of satisfying our needs with our own resources in the faith and hope that God will sustain us. ~ The Life With God Bible

I plead with you to give your bodies to God because of all he has done for you. Let them be a living and holy sacrifice—the kind he will find acceptable. This is truly the way to worship him. ~ Romans 12:1 NLT
The Spiritual Discipline of Sacrifice is nourishment to our faith. As we step out into the uncertainty of giving up something we need to help a more needy person, we can be sure God will step in and reward our efforts in surprising and unusual ways.
As we give sacrificially out of our own need to meet the needs of others we are putting our security in God's hands and not our own. We're showing Him that we trust He will provide for our needs even when we don't know how.
Sacrificing our comforts to help others becomes an act of worship. It takes our relationship with God to a different level. Not only for the purpose of our salvation, we're giving God a sacrificial trust for provision of our needs. Then the needs of others can be met through the blessings God has provided for us. Sacrificing our comforts to help others becomes an act of worship.
We can't out give God. The more we give, the more He will give to us.
Give generously and generous gifts will be given back to you, shaken down to make room for more. Abundant gifts will pour out upon you with such an overflowing measure that it will run over the top! Your measurement of generosity becomes the measurement of your return. ~ Luke 6:38 TPT
Contemplate the level of sacrifice in your walk with God as you listen/watch this lovely song by Planetshakers.