AT RHW WE PUBLISH A NEW COLUMN EACH FRIDAY. WE'RE GOING THROUGH FOUR SPECIFIC STUDIES WITH EACH SERIES BEING PUBLISHED ON A DIFFERENT FRIDAY OF THE MONTH.
In The Spiritual Disciplines series we're learning 12 disciplines that will guide us as we grow deeper in our walk with God. These columns post on the second Friday of each month in 2020.
Spiritual Disciplines are not a list of religious duties but rather habits that nurture and mature our spiritual growth. They are inward, spiritual attitudes walked out by behaviors and actions. These habits are critical for lasting spiritual growth and true life transformation.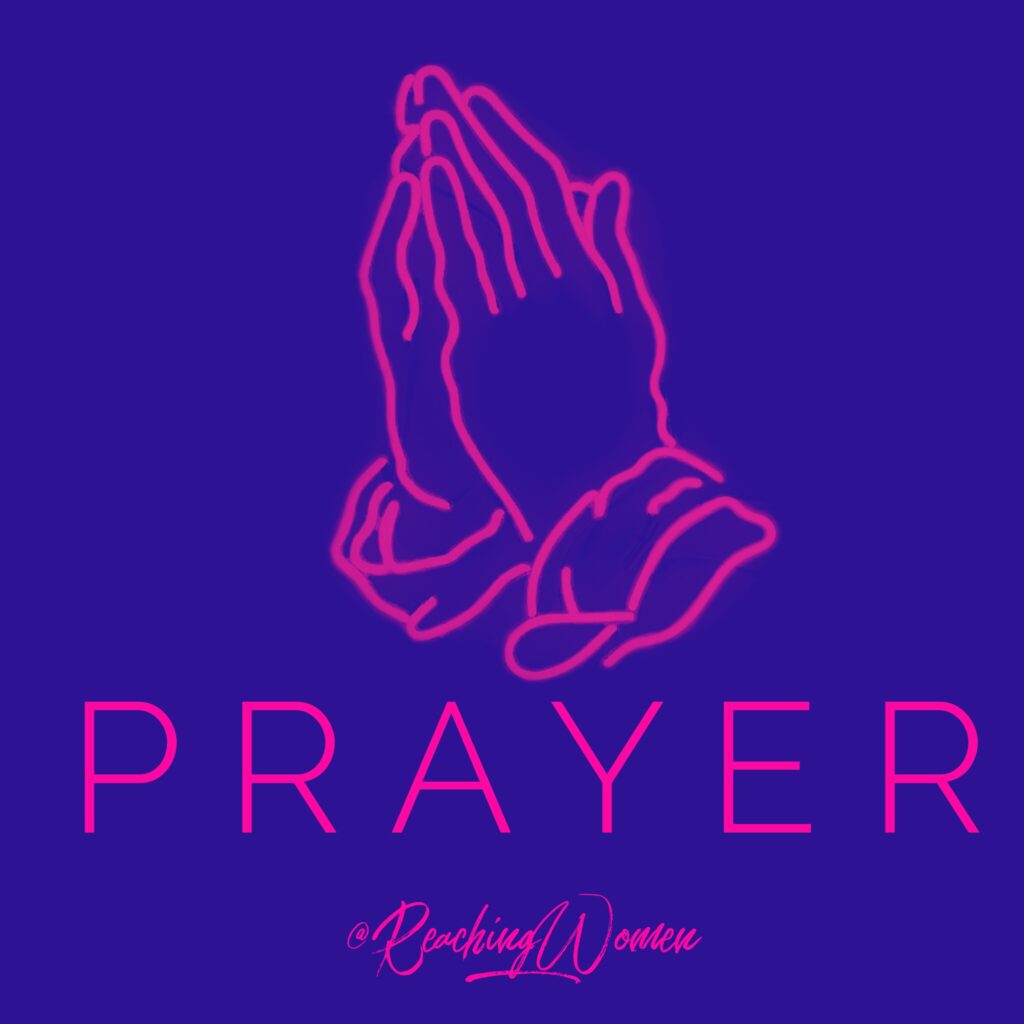 PRAYER: Interactive conversation with God about what we and God are thinking and doing together. ~ The Life With God Bible

Let my prayer be counted as incense before you, and the lifting up of my hands as an evening sacrifice.  ~ Psalm 141:2
The Spiritual Discipline of Prayer is the most important of the disciplines because it brings us into direct communion with our heavenly Father. Prayer is a foundational discipline and in some way involves the other disciplines especially solitude, study, worship, and fasting.
Prayer is a deeply personal experience. Each of us have our own idea of spending time with God. There is no right or wrong way to pray. While our prayer time is often shaped by external and internal circumstances out of our control, we mustn't allow life to keep us from spending time alone with God.
How, when, or where we pray is between us and God. Whether we pray out loud, silently; with music or without; kneeling, sitting or standing; in a group or alone… The most important thing is that we take time to pray and are sensitive to the Holy Spirit's leading in our communication with our Father.
Three points to consider about Prayer:
Whatever you ask for in prayer, believe that you have received it, and it will be yours. ~ Mark 11:24
My sheep hear my voice, and I know them, and they follow me. ~ John 10:27
Keep an attitude of prayer.  
Pray without ceasing. ~ 1 Thessalonians 5:17
Prayer is simply talking to God. It's something we can do all day long. In-between different activities take a minute to check in with God. Or when you think of someone just lift up a little prayer for them.
God uses prayer to change us. And through prayer God allows us to partner with Him to change the future.
Pray boldly believing you will change things.
Maybe even God's mind!
"Units of prayer combined, like drops of water make an ocean which defies resistance." ~ E. M. Bounds
Take a few minutes and enjoy this uplifting song by Tauren Wells!