AT RHW WE PUBLISH A NEW COLUMN EACH FRIDAY. WE'RE GOING THROUGH FOUR SPECIFIC STUDIES WITH EACH SERIES BEING PUBLISHED ON A DESIGNATED WEEK OF THE MONTH.
In THE NEW LIFE series we're studying one of my favorite chapters in the Bible: Colossians 3:1-17. As you will see this is a rich chapter full of valuable life transforming lessons. Join me on the third Friday of each month in 2020 for this in-depth Bible study with real world applications.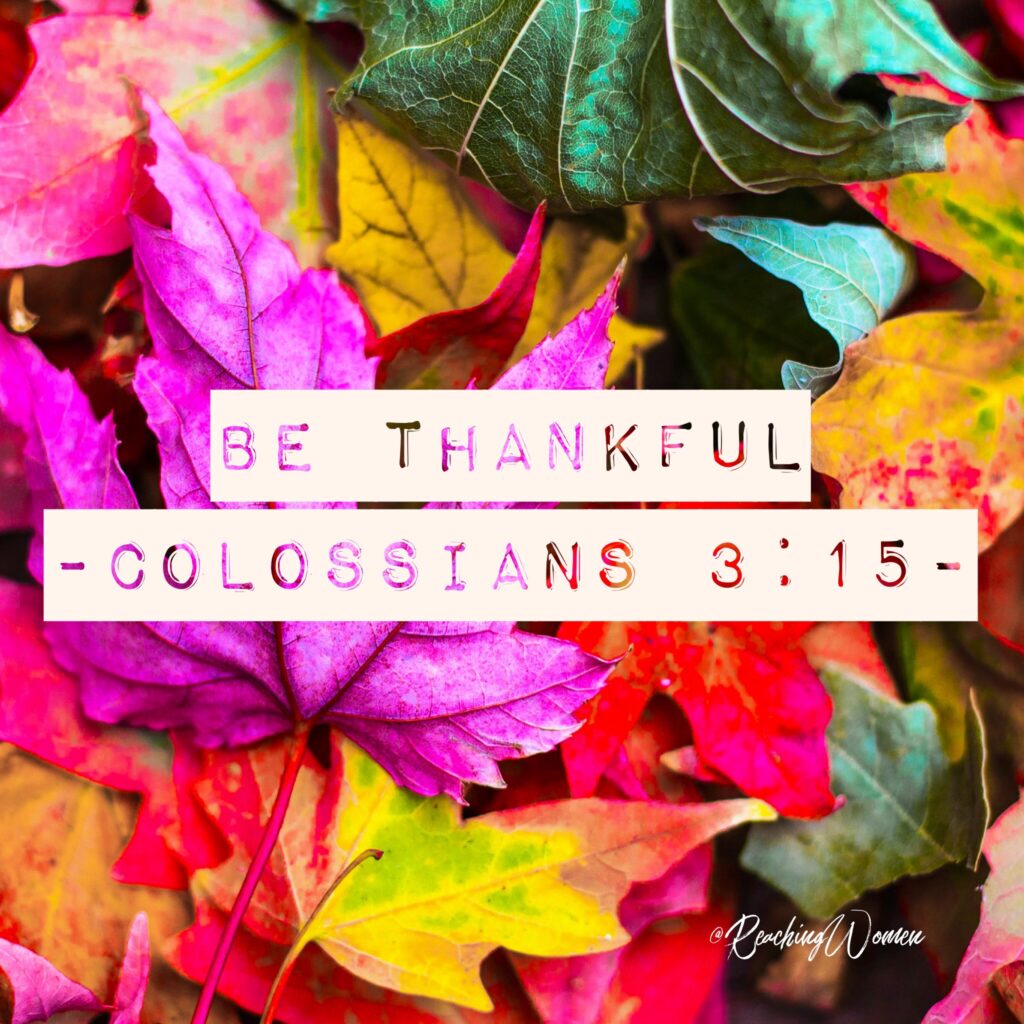 And let the peace that comes from Christ rule in your hearts. For as members of one body you are called to live in peace. And always be thankful.~ Colossians 3:15
In today's verse Paul encourages us to let God's peace rule our hearts. Because we are members of the body of Christ we are called to live in peace. And then should always be thankful.
Umpire of Peace
The word rule in this scripture comes from the language of athletics and refers to an umpire or referee. Our hearts are often the center of conflicting feelings and emotions–hopes and fears, love and jealousy. Paul is telling us to let the umpire of peace choose between the conflicting elements. Which choice will bring peace to our soul or our relationships?
Life of Peace
Having received Christ as our Savior we are now members of His mystical body, the Church. And as such we are called to live peaceful lives. Lives that are peaceful are free from anxiety, fear or worry.
Don't worry about anything, but in all your prayers ask God for what you need, always asking him with a thankful heart. 

And God's peace, which is far beyond human understanding, will keep your hearts and minds safe in union with Christ Jesus. ~ Philippians 4:6-7
With the peace of Christ ruling our hearts we will truly able to be thankful. Here are three things we should all be thankful for:
God has chosen us. 

We should be so thankful that God has chosen us to be a part of His forever family.
You are the people of God; He loved you and chose you for His own. ~ Colossians 3:12
God's gift of Christ. We should be forever thankful for the gift of Christ's sacrifice which allows us to have relationship with our heavenly Father.
Praise God for his astonishing gift, which is far too great for words! ~ 2 Corinthians 9:15
God's gift of life. We should be thankful for all the things we've been given: God's Word, air, food, water, shelter, sun, rain, family, friends, flowers, dogs, ice cream… for all things!
And give thanks for everything to God the Father in the name of our Lord Jesus Christ. ~ Ephesians 5:20
 Join me in a worship of gratefulness with this awesome song  by  
Elevation Worship
Elevation