AT RHW WE PUBLISH A NEW COLUMN EACH FRIDAY. WE'RE GOING THROUGH FOUR SPECIFIC STUDIES WITH EACH SERIES BEING PUBLISHED ON A DIFFERENT FRIDAY OF THE MONTH.
In The Spiritual Disciplines series we're learning 12 disciplines that will guide us as we grow deeper in our walk with God. These columns post on the second Friday of each month in 2020.
Spiritual Disciplines are not a list of religious duties but rather habits that nurture and mature our spiritual growth. They are inward, spiritual attitudes walked out by behaviors and actions. These habits are critical for lasting spiritual growth and true life transformation.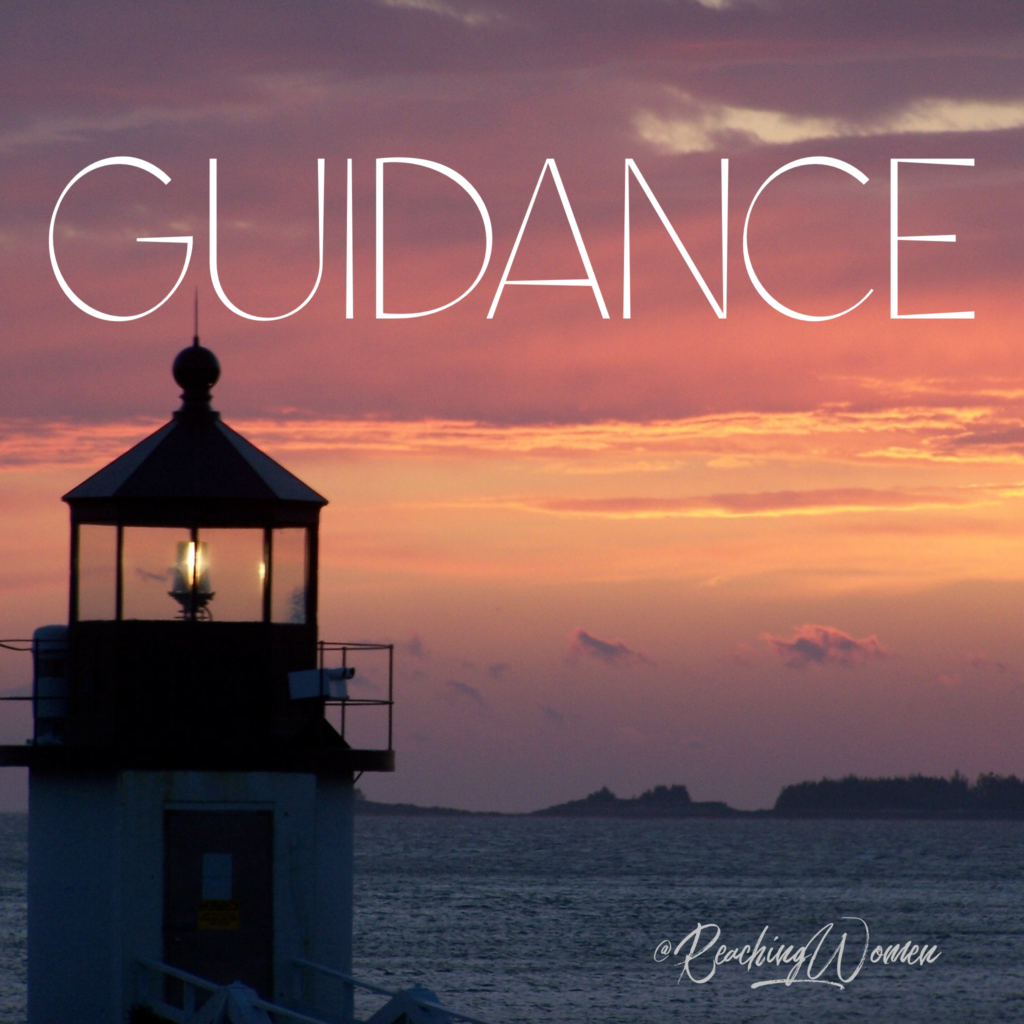 GUIDANCE: Experiencing an interactive friendship with God that gives direction and purpose to daily life. ~ The Life With God Bible

The Spirit shows what is true and will come and guide you into the full truth. ~ John 16:13 CEV
The Spiritual Discipline of Guidance is critically important whether we are giving guidance or following guidance from others. We can receive guidance from God through Scriptures, directly from the Holy Spirit and also from other believers in our community. At all times advice from other people should be checked to make sure it lines up with God's Word.
If any of you need wisdom, you should ask God, and it will be given to you. God is generous and won't correct you for asking. ~ James 1:5 CEV
All through Scripture we see examples of the importance of good counsel. These examples show us what to do and what not to do. Old Testament kings repeatedly followed bad advice from their advisors which inevitably cause the nation and people of Israel to suffer painful consequences.  The kings who heeded godly advice from God fearing counselors were less likely to make fatal errors in judgement.
Since we are living by the Spirit, let us follow the Spirit's leading in every part of our lives. ~ Galatians 5:25 NLT
Whether we are leaders in our community, church, or family, our decisions effect more than just ourselves. It's critical we have a sensitive spirit that is listening for the gentle whisper from the Holy Spirit,  looking for direction in Scripture faithfully, or when necessary seeking counsel from a trusted godly advisor.
One thing we know for sure is that we can trust Jesus to always lead and guide us into the way of truth!
Take a few minutes to contemplate how you can trust Jesus to guide you at all times with this classic hymn sung by Casting Crowns.