AT RHW WE PUBLISH A NEW COLUMN EACH FRIDAY. WE'RE GOING THROUGH FOUR SPECIFIC STUDIES WITH EACH SERIES BEING PUBLISHED ON A DIFFERENT FRIDAY OF THE MONTH.
In The Spiritual Disciplines series we'll be learning 12 disciplines that will guide us as we grow deeper in our walk with God. These columns will post on the second Friday of each month in 2020.
Spiritual Disciplines are not a list of religious duties. But rather habits that nurture and mature our spiritual growth. They are inward, spiritual attitudes walked out by behaviors and actions. These habits are critical for lasting spiritual growth and true life transformation.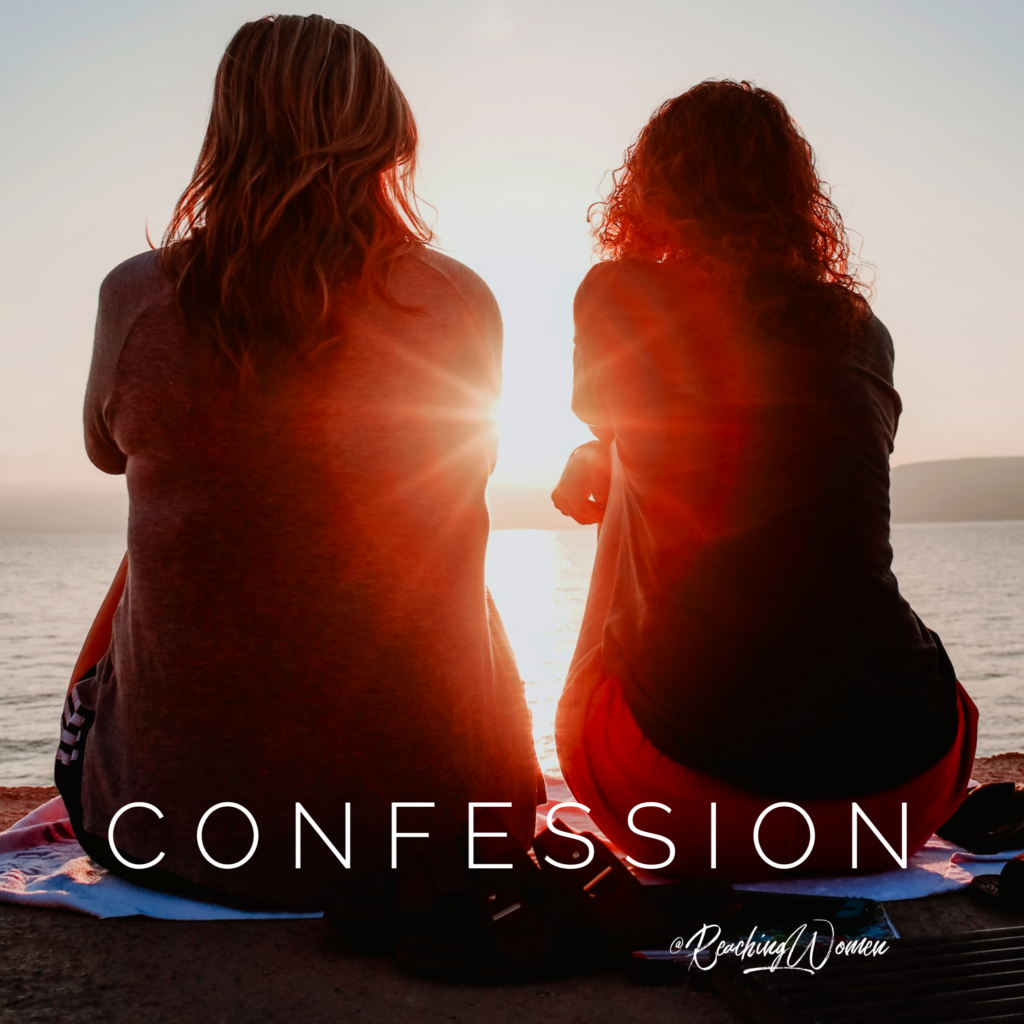 CONFESSION: Sharing our deepest weaknesses and failures with God and trusted others, so that we may enter into God's grace and mercy and experience His ready forgiveness. ~ The Life With God Bible
Therefore confess your sins to one another, and pray for one another, so that you may be healed.~ James 5:16
The Spiritual Discipline of Confession is a difficult one for most of us. We'd rather hide our sins and weaknesses from ourselves, our friends and God. We think if we ignore them maybe they will go away.
We're Not Alone In Our Sin
We often believe we're alone in our sin. Satan whispers in our ear that we can't possibly tell our secret to anyone. We feel if someone knows the truth about us they won't like or love us anymore. This is when we need a friend or counselor who will listen to our heart in confidence without judgement.
"We are sinners together. In acts of mutual confession we release the power that heals. Our humanity is no longer denied, but transformed." ~ Richard Foster
Release Your Burden to God
When we're living under the burden of hidden sins, it holds a power over us. Rather than carrying this burden alone we must ignore the devil's taunts and cry out to God and share our weaknesses, pain and heartache.
If we confess our sins to God, he can always be trusted to forgive us and take our sins away. ~ 1 John 1:9
We mustn't be afraid of offending God with our confession. After all He already knows about it. Confession is more for us than for God. It is a great opportunity for deep internal and spiritual growth.
*For a good confession three things are necessary:
An Examined Conscience: Invite God to move on our hearts and show us where we need His healing and forgiving touch.
A Sorrowful Heart: A deep regret at having offended the heart of our Father. Being sorrowful in emotions without a godly sorrow will destroy our confession.
A Determination to Avoid Future Sin: In confession we seek the

will

to be delivered from sin. We must desire to be ruled by God. If we do not desire it, ask for the desire to desire it. This desire itself is a gift of grace from God.
For God is working in you, giving you the desire and the power to do what pleases him. ~ Philippians 2:13 
Following the steps above. Prayerfully examine your heart and conscience. As you listen to this beautiful song by Chris Tomlin lean in to the Lord. Ask Him to give you the desire and the power to do what pleases Him. God is here for you.
*These three points on Confession are taken from Richard Foster's excellent book Celebration of Discipline.