FOR MY 2020 REVIEWS I'M CHOOSING CHRISTIAN ALBUM PROJECTS THAT HAVE TOUCHED MY SPIRIT DEEPLY. THIS IS THE LAST REVIEW IN THE SERIES.
One of the most prolific, talented and award-winning artists of all time, singer and songwriter, Michael W. Smith truly needs no introduction. If you've been listening to Christian music over the last 40 years, there's no doubt you've heard much of his incredible music. Along with a handful of other amazing artists, Michael W. Smith, helped pioneer what we know today as Contemporary Christian music.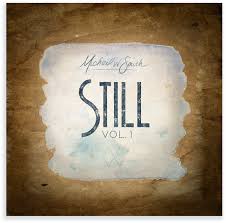 Release Date:

October 9, 2020
Album Length:

10 tracks: 55 minutes 
Since 1985 Michael W. Smith's projects have spanned across the Christian music genre from pop to gospel, patriotic orchestral instrumental, live and studio worship albums. Then just when you think he can't top those Michael releases what I consider one of his best works to date.
STILL is an exquisitely orchestrated, etherial expression of sight and sound. The touching improvisational music with random hints of familiar hymns is paired with the everlasting hope of God's Word so beautifully read by Michael.
A healing balm for these troubled times in which we live.
For those of us who've been unable to be outdoors or travel these last few months, the magnificent visuals offered to us from STILL are life-giving. These breathtaking visuals have you soaring like an eagle high above lush forests, flowing rivers and blue ocean waves… rich farmlands and what looks like could be the smokey mountains in Michael's own backyard of Tennessee.
A stunning synthesis of scripture and scenery that will soothe your soul.
The applications of this album are many. What a wonderful way to end your day. The perfect music to play in a child's bedroom at night. Or just as background for your personal meditation time with God.
From the album cover…
"My prayer is that this work helps you find some moments of STILLNESS, whether in the meditations and scriptures that I read in the first five tracks or in the moments of prayer that you have over the last five.  May it wash over you!"

– Michael W. Smith 
I highly recommend this amazingly anointed album! I've had it on repeat for days while preparing this review. My heart is full and my spirit is inspired. STILL by Michael W. Smith is a must have for any Christian music collection.
Be still.

Be inspired.

Be blessed.
Below is the full album playlist from YouTube. I pray you will set aside time to soak in, watch or pray this incredibly anointed work of art by Michael W. Smith.