AT RHW WE PUBLISH A NEW COLUMN EACH FRIDAY. WE'RE GOING THROUGH FOUR SPECIFIC STUDIES WITH EACH SERIES BEING PUBLISHED ON A DESIGNATED WEEK OF THE MONTH.
In The Lord's Prayer Jesus is teaching his disciples how to pray, giving them not just a prayer to recite, but also a model prayer for us all. On the first Friday of each month in 2020 we will study this beloved prayer phrase by phrase and bring fresh application to our lives for today.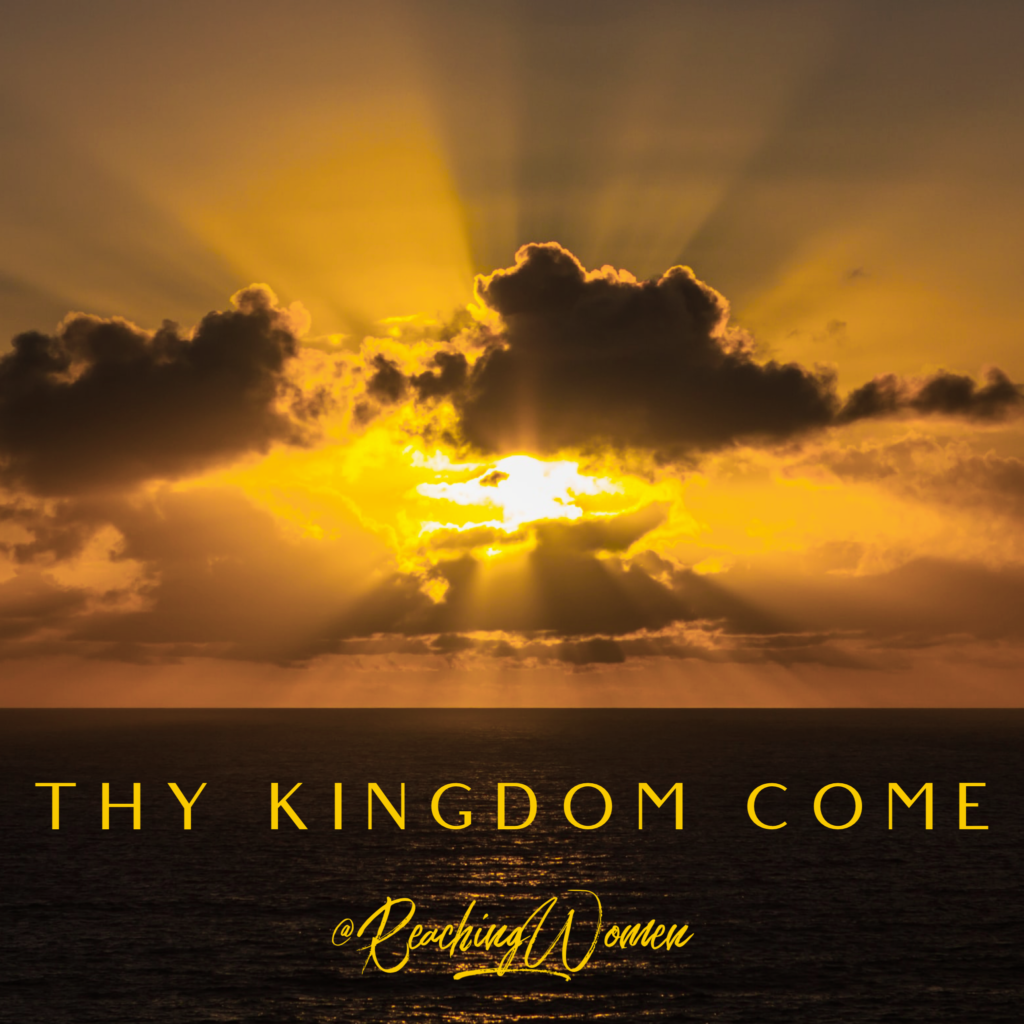 Our Father which art in heaven, Hallowed be thy name. Thy kingdom come. Thy will be done in earth, as it is in heaven. Give us this day our daily bread. And forgive us our debts as we forgive our debtors. And lead us not into temptation, but deliver us from evil: For thine is the kingdom, and the power, and the glory, for ever.  Amen. ~ Matthew 6: 9-13
Old Testament Kingdom Expectations
Through Old Testament Scripture the prophets taught that God's Kingdom will come. Because of this Jesus' disciples and many of the early believers were expecting Jesus to come and rule as an earthly king like the Hebrew nation had for centuries.
Believers Represent The Kingdom
Today, Jesus' Kingdom is represented in this world by His body of believers. I believe when we pray THY KINGDOM COME we're asking for more of God's presence to come by way of the Holy Spirit through the body of believers. For God to show out more and more to the unbelieving world in a way that they will know Jesus is the only Way and the only Truth!
"Grace and peace to you from the One who is and was and is coming, and from the seven spirits before his throne, and from Jesus Christ. Jesus is the faithful witness, the first among those raised from the dead. He is the ruler of the kings of the earth.

He is the One who loves us, who made us free from our sins with the blood of his death. He made us to be a kingdom of priests who serve God his Father. To Jesus Christ be glory and power forever and ever! Amen." ~ Revelation 1:4-6
Jesus Is Sovereign Over All
Jesus is the sovereign King and His saving work — His death, burial and resurrection — established the beginning of His kingdom. But Jesus' Kingdom won't be fully completed until His second coming.
Until that time comes we are to worship The King of Kings in spirit and truth, while sharing His message of love and redemption to everyone we can. Let's start today with this beautiful song by Hillsong Worship.