AT RHW WE PUBLISH A NEW COLUMN EACH FRIDAY. WE'RE GOING THROUGH FOUR SPECIFIC STUDIES WITH EACH SERIES BEING PUBLISHED ON A DIFFERENT FRIDAY OF THE MONTH.
In The Spiritual Disciplines series we're learning 12 disciplines that will guide us as we grow deeper in our walk with God. These columns post on the second Friday of each month in 2020.
Spiritual Disciplines are not a list of religious duties but rather habits that nurture and mature our spiritual growth. They are inward, spiritual attitudes walked out by behaviors and actions. These habits are critical for lasting spiritual growth and true life transformation.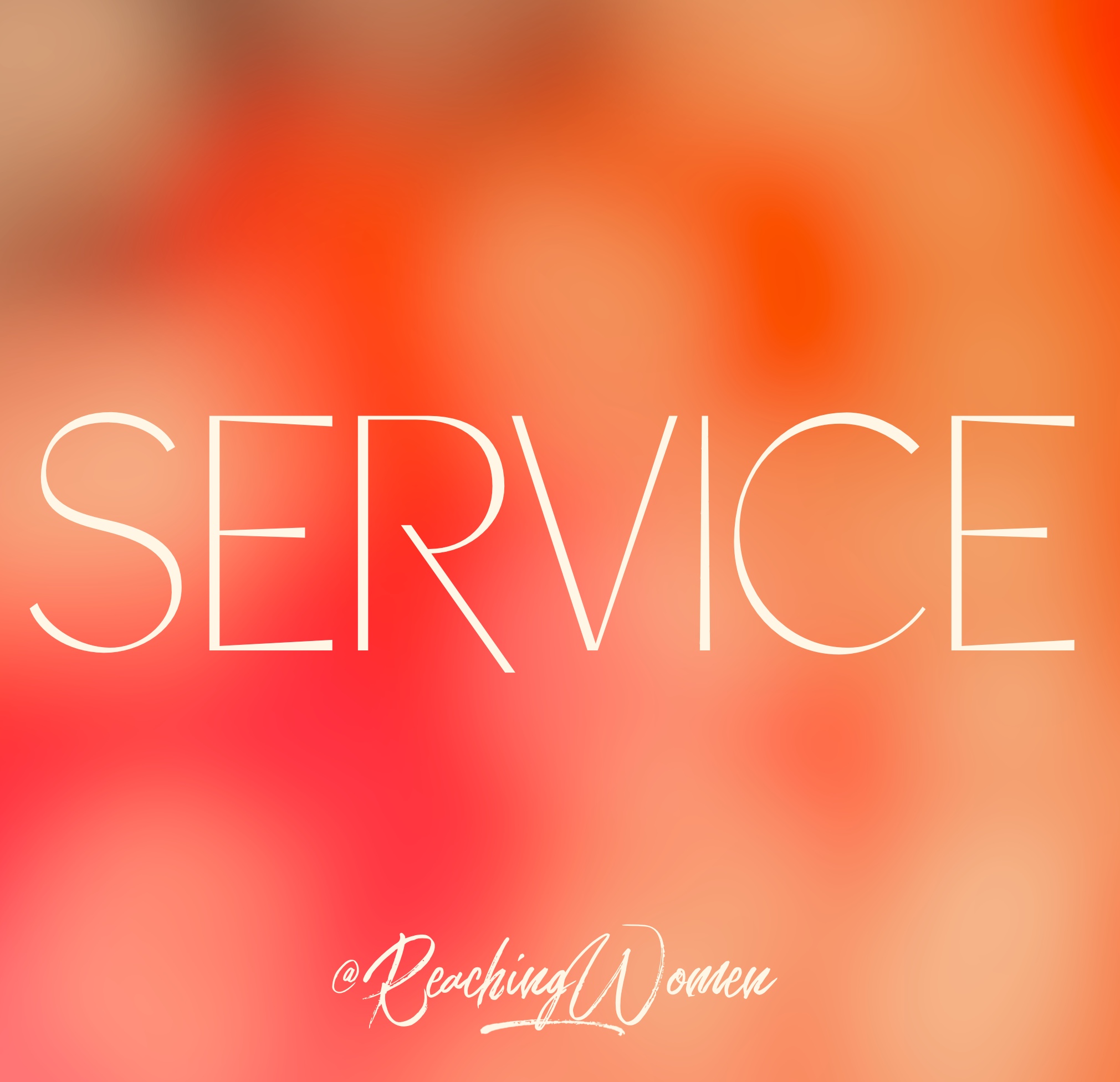 SERVICE: Loving, thoughtful, active promotion of the good of others and the causes of God in our world, as we experience the many little deaths of going beyond ourselves.
God remembers the love you demonstrate as you continually serve his beloved ones for the glory of his name. ~ Hebrews 6:10
Some of us are gifted with service. But gifted or not, as Christians, we are all called to service as His followers. The Spiritual Discipline of service is a radical self-denial in humble service to others for Christ.
Relationship vs. Results
Service is more about our relationship with God than the results of the particular action we are performing. It's not about working for God but rather working with God, allowing Him to work in and through us. Our service for God may not come packaged in some beautifully wrapped ideal of success. It may come as something as simple as helping an elderly neighbor with their groceries or trash.
Bloom Where You Are Planted
This is most important in the Spiritual Discipline of Service. We can serve God wherever He has put us. Instead of waiting for the next grand opportunity, serve God today with your whole heart, even in the simplest of tasks.
Much Is Given And Required
God uses our reaction to our life circumstances to fulfill His purposes. We will never be able to fully measure or know how God uses us because it's His power not ours at work. We can't measure our usefulness for God by what we've done for Him.  Rather He will measure us by how we've shown Christ's love by humbly allowing Him to work through us for the benefit of others.
Spiritually, we cannot measure our life by success, but only by what God pours through us, and we cannot measure that at all.  Oswald Chambers
The Spiritual Discipline of Service is a lifestyle reflected often in hidden, modest tasks unseen by many. As we take our eyes off our selves and put them fully on Christ in service to others we will experience a full and meaningful life we've not known before.
Take a few minutes to reflect on your service to others for Christ with this lovely classic song by the Maranatha Singers.