REACHING HURTING WOMEN MINISTRIES OFFERS FOUR THEMES FOR CONTEMPLATION EVERY MONTH OF THE YEAR.
EACH OF THE FOUR POWER-PACKED THEMES ARE A 12-MONTH STUDY SERIES ASSIGNED TO A SPECIFIC FRIDAY OF EVERY MONTH. IN MONTHS WITH FIVE FRIDAYS I'LL BE REVIEWING TOUCHING INSPIRATIONAL MUSIC.
On the second  Friday of each month in 2021 we're studying the Holy Spirit. We will learn who the Holy Spirit is, about His gifts and fruit given to us as believers and how to walk those out in our life each day. This is the tenth post in The Holy Spirit Study series.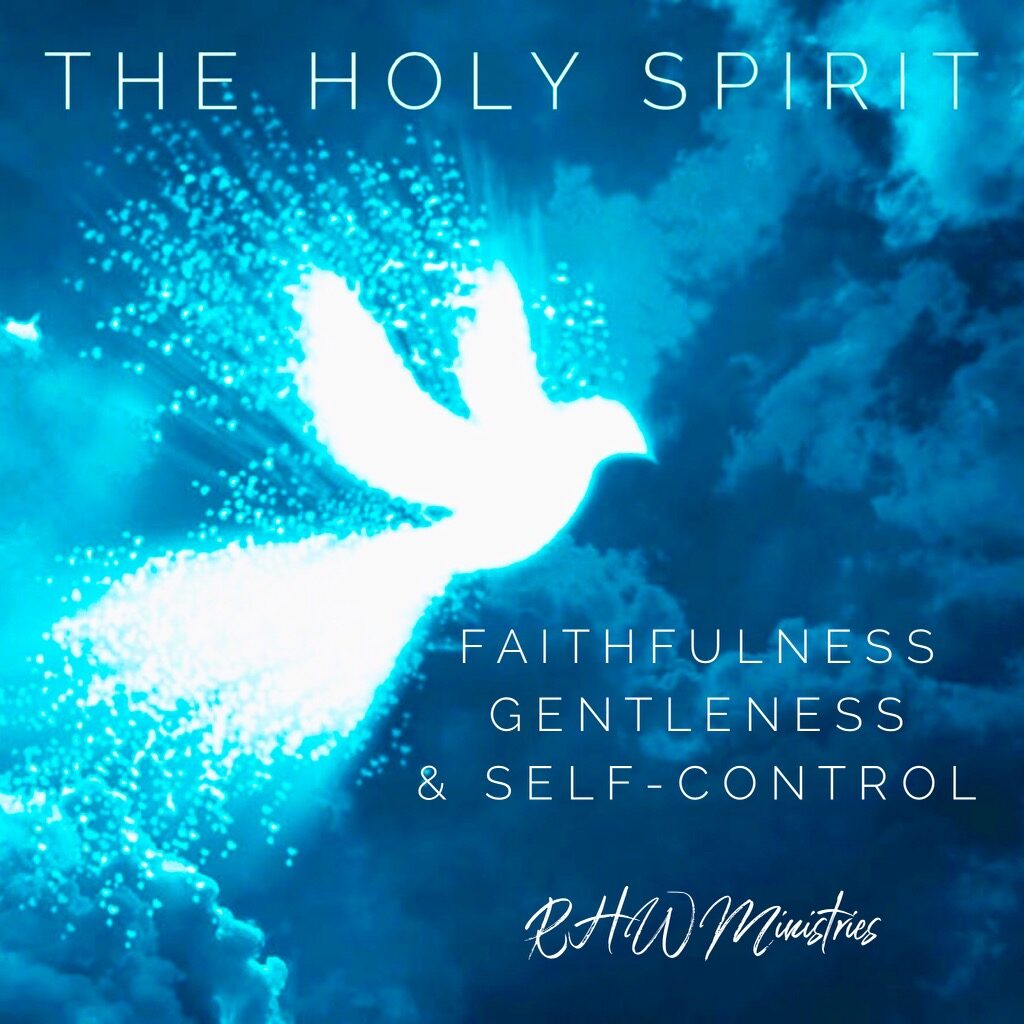 But the Holy Spirit produces this kind of fruit in our lives: love, joy, peace, patience, kindness, goodness, faithfulness,

 gentleness, and self-control. ~ Galatians 5:22-23
All these character qualities are the virtues that Jesus Christ has and exhibits. By nature of being born-again into His body, the church, we are endowed by the power of the Holy Spirit to have these same qualities planted in seed form within our spirit. It's then is up to us to mature the fruit seed, by spending time in God's Word, in prayer and fellowship with the Father. Then the seed will grow into full fruit that bears the likeness of Christ to all who are in our presence.
FAITHFULNESS: the quality of steadfast loyalty or firm adherence to promises.
Let love and faithfulness never leave you; bind them around your neck, write them on the tablet of your heart. ~ Proverbs 3:3
In the world faithfulness is a rare character trait. But as believers, who have the fruit of faithfulness flowing in our lives, we can be depended on to do what is right even when no one is watching us.
GENTLENESS: mildness of manners or disposition.
Let your gentleness be evident to all. The Lord is near. ~ Philippians 4:5
When our heart has been softened by the Holy Spirit after we are born again we are able to be milder in our behavior and moods toward others, especially to those who are difficult.
SELF-CONTROL: restraint exercised over one's own impulses, emotions or desires.
Better to be patient than powerful; better to have self-control than to conquer a city. ~ Proverbs 16:32
Another rare trait in our world today is self-control. The ungodly person lives by whatever their flesh desires. By the power of the Holy Spirit working in our life, self-control helps us keep our physical nature under control so that the other fruit of the Spirit: love, joy, peace, patience, kindness, goodness, faithfulness and gentleness can freely flow and witness the power of God to those around us.
These three character traits of Christ round off the fruit section of our Holy Spirit study. Next month we will focus on the gifts of administration and helps.
Be blessed by this great worship some by Elevation Worship on the faithfulness of God!