REACHING HURTING WOMEN MINISTRIES OFFERS FOUR THEMES FOR STUDY AND CONTEMPLATION EVERY MONTH OF THE YEAR.
EACH OF THE FOUR POWER-PACKED THEMES ARE A 12-MONTH STUDY SERIES ASSIGNED TO A SPECIFIC FRIDAY OF EVERY MONTH. IN MONTHS WITH FIVE FRIDAYS I'LL BE REVIEWING TOUCHING INSPIRATIONAL MUSIC.
On the first Friday of each month in 2021 we will be studying Psalm 91. We'll be learning this powerful psalm and applying its phenomenal promises to our life one phrase at a time.  We continue today with verses nine and ten.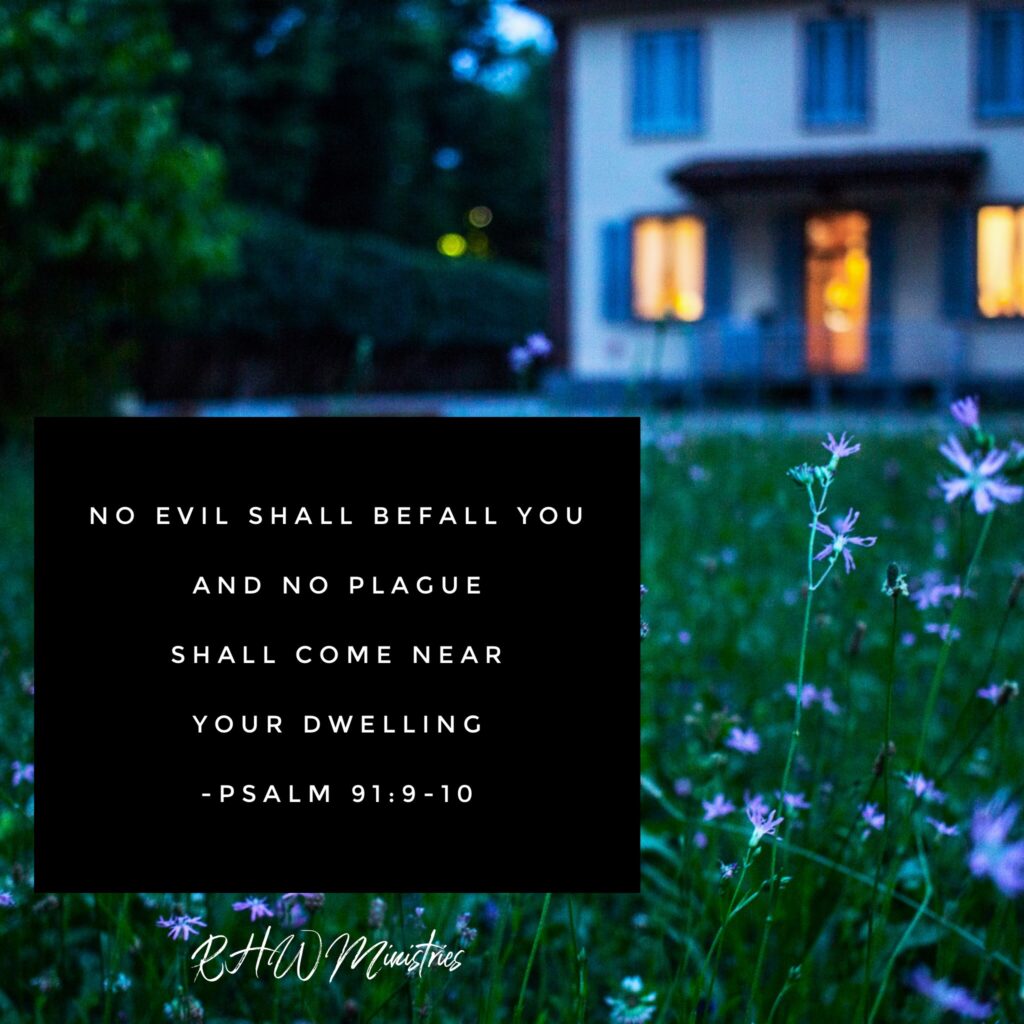 When we live our lives within the shadow of God Most High,

our secret hiding place, we will always be shielded from harm.

How then could evil prevail against us or disease infect us? ~ Psalm 91:9-10
In these verses God promises us divinely protected health because we have chosen to dwell in His secret place. We make the Lord our refuge by taking all our cares, fears and needs to Him.
When we spend time with God and trust Him to lead and guide us with His wisdom and good counsel, we're making Him our primary habitation and safe place. Everyday that we enter that sheltered place we are covered by the promise of good health.
No grave trouble will overtake the righteous. ~ Proverbs 12:21
It's important that we remember this active abiding defense against inflicted disease is conditioned upon us making keeping the Lord our true refuge and dwelling place. When we step out from that safe shelter, we're setting ourselves up for an attack from the enemy's evil plans.
For in him we live and move and have our being. ~ Acts 17:28
When we fully live in God's presence in the safe shelter of His love, we can know and trust we're in the best Hands.
We don't have to fear any evil… We can be sure of victory!