In observance of my Benedictine Monastic practices, on the last Friday of each month in 2019 we're walking Saint Benedict's 12 Steps of Humility. With each step we come closer to our spiritual transformation and the perfect love of God.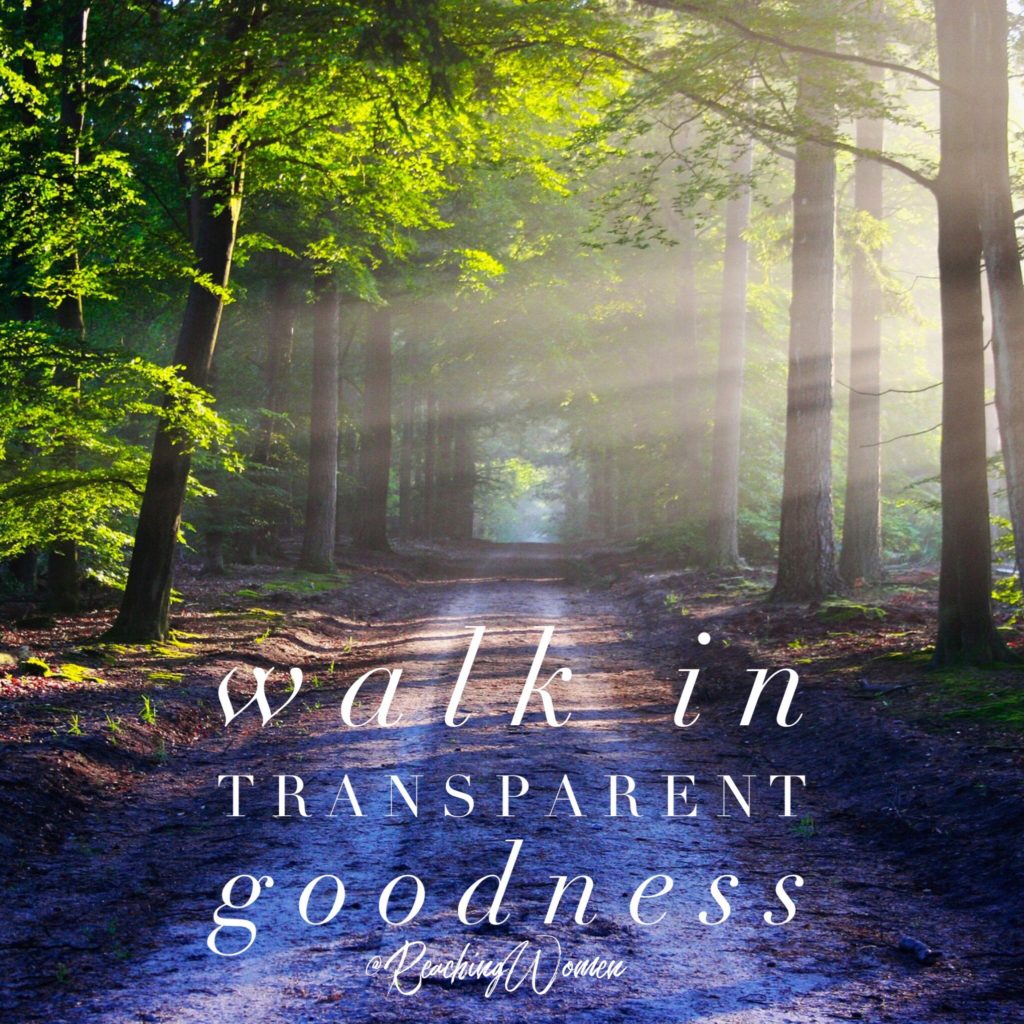 The twelfth step of humility calls us to always manifest humility to those around us.  ~ The Rule of Benedict
I am bowed down and humbled in every way. ~ Psalm 38:6

Each of the 12 Steps of Humility progressively build on the next, creating a strong foundation on which we can stand for years to come.

With each step we grow closer to God's perfect love that casts out all fear. As we walk humbly before others we reflect a life that has been radically transformed by Christ.

Let's review the journey we've taken this year. Each of the paragraph titles are hyperlinked to the corresponding columns in this series.

Recognized God's Presence: Fear of the Lord This is a foundational step for the rest. Here we learned to have a proper reverential fear of the Lord, keeping our self in proper perspective, while knowing that God is present with us at all times.

Accepting God's Will: Turn from Willfulness  Our life is to be modeled after Jesus. He did nothing and spoke nothing that wasn't from his Father in Heaven. This is where our heart and mind need to be: To think like Jesus thought and to be one with our Father's will.  That will come as we continue to stay in God's Word and in His Presence. Only then can we hope to turn from the stubborn willfulness that plagues our humanity and live God's best life.

Accepting Spiritual Direction: Obedience   An obedient, humble heart increases our openness to receiving directions in our daily life. This applies to our relationships with a supervisor, teacher or parent. But before we can express our obedience by complying with a command, we must first listen. Most importantly we must listen to our Heavenly Father who will in turn help us obey our earthly authority figures.

Persevering: Quietly Embracing Patience  Benedict links obedience with patience  and perseverance. When facing difficult situations most of us don't embrace the suffering quietly or without weakening. Jesus encourages us no matter what we're experiencing, if we will endure, if we are faithful to the end, we will experience deliverance in this lifetime and certainly in the next.

Acknowledging Our Faults: Radical Self-Honesty  Saint Benedict teaches that the path to humility requires pure honesty. Humility calls us to truthfully bring to light whatever is hidden deep in our heart. These may be things that we're even in denial to ourselves about. Often answers and even healing come as we're sharing with our trusted friend or counselor.

Living Simply: Contentment   A humble heart is fixed on God so much that the changing external circumstances of life don't affect our mood. Our realities don't dominate our state of mind or spirit. We submit our desires to God's will in our life for today knowing He has good planned to come from it all.

Honest About Yourself: Be Mindful of Your Limitations  In recognizing our personal limitations we find the first secret to victory. If we can humble ourselves and admit our human weaknesses, see our need for help from God and others, we're on the right path. Scripture teaches us, God's power works best through those who know their limitations and who turn their weaknesses over to Him.

Being Teachable: Be Moldable  Being moldable and teachable isn't a sign of weakness. On the contrary, it is a sign of strength, faith and trust. Our challenge is to make sure the person who is molding us is following God's direction and Biblical values.

Listening to Others: Restrain Speech When we're trying to communicate with someone, we expect them to have proper manners, to restrain their speech, give us their eyes and listen. God isn't any different. He wants our undivided attention when He's trying to speak to us.

Speak Kindly: Avoid Idle Laughter  Just like God's kindness leads us to repentance, so too our kindness toward others can lead them to God. Let's cultivate an atmosphere around us that invites others to Christ with our words and behavior. Words that harm others are not funny. Humor is about seeing the lighter side of life. It should be used to lift people out of troubles not beat them down into them.

Accepting Others As They Are: Speak Modestly  Here Benedict describes the appropriate way that we should converse with others. We're to be generous and sincere in our listening. Then when it's our time to speak we are to brief and gentle with our words, not loud or boisterous.

There's no arguing that Saint Benedict's 12 Steps of Humility are a tall list of expectations for us to live up to. They certainly are demands that one couldn't possible attain without consistent help from God.

Thankfully, the Holy Spirit graciously gifts us with the strength and abilities we need to press into His Presence and begin the transformation process. Only then can we even begin to live a transparent life that reflects the goodness of God daily.

Let's end this series, this year and this decade contemplating the infinite Goodness of God with this lovely music video by Bethel Music. I pray God's many blessings will chase you down this new year ahead.