REACHING HURTING WOMEN MINISTRIES OFFERS FOUR THEMES FOR CONTEMPLATION EVERY MONTH OF THE YEAR.
EACH OF THE POWER-PACKED THEMES ARE A 12-MONTH STUDY SERIES ASSIGNED TO A SPECIFIC FRIDAY OF EVERY MONTH BEGINNING IN JANUARY. IN MONTHS WITH FIVE FRIDAYS I'LL BE REVIEWING TOUCHING INSPIRATIONAL MUSIC. COME ALONG. LET'S LEARN SOME NEW THINGS TOGETHER!
For my addiction recovery work this year I'm going through The Twelve Gifts of Life Recovery by Stephen Arterburn and David Stoop. On the third Friday of each month in 2021 I will be sharing the blessings God brings us to honor our choices and encourage our recovery journey.
This is the eighth post in the series. Today we are learning about the gift of self-control.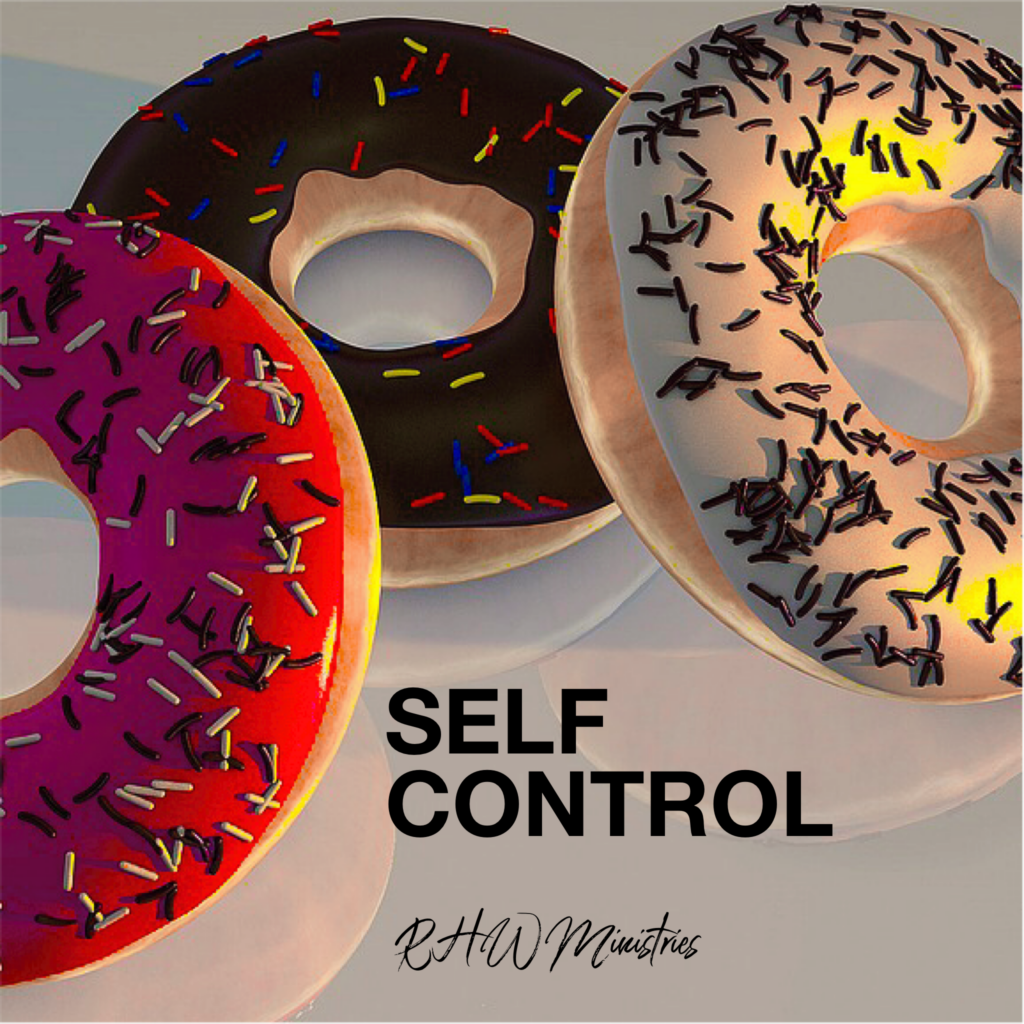 The gift of self-control is the ability to control our emotions, desires and actions especially during difficult situations.

When the Spirit of Christ empowers your life, you are not dominated by the flesh but by the Spirit. ~ Romans 8:9
When we give in to our weaknesses and system of addictions we are opening the door for the enemy to attack us and shutting the door to God's protection over our life. This is very serious. God has called us to live in His kingdom not the kingdom of this world. We aren't supposed to look like the other people or behave like other people.
As you yield to the dynamic life and power of the Holy Spirit, you will abandon the cravings of your self-life. When your self-life craves the things that offend the Holy Spirit you hinder him from living free within you! And the Holy Spirit's intense cravings hinder your self-life from dominating you!  ~ Galatians 5:16-17
Self control isn't something we have the power to create in ourselves. It's a fruit of the Holy Spirit.  When we make a decision to walk in our addictions we aren't walking in the Holy Spirit. We're actually grieving or squelching the Holy Spirit when we give in to our areas of weakness. We are preventing the Holy Spirit from having full reign or room to live in us.
God abandoned them to do whatever shameful things their hearts desired. ~ Romans 1:24
If we continue giving in to our weaknesses God may eventually give us over to those fleshly desires and allow us to go down the dark spiral of death. Sure we might still make it to heaven. But we will have lost our witness and the opportunity to bring others with us.
The gift of self-control changes our orientation: Instead of seeking to accomplish our own will, we desire to understand God's will for us. The more our desire to do God's will overrules our own will the more our experience of self-control grows. It's not our willpower that does it; it is God's gift to us in our recovery. ~ The Life Recovery Bible
We sought through prayer and meditation to improve our conscious contact with God, praying only for knowledge of His will for us and the power to carry it out. ~ Step 11
Let's protect ourselves, our life, our family, our future and our testimony by leaning in to God's loving hands. He will be with us and protect us as we do.
Be blessed by this short teaching by Stephen Arterburn on The Gift of Self-Control.