REACHING HURTING WOMEN MINISTRIES OFFERS FOUR THEMES FOR CONTEMPLATION EVERY MONTH OF THE YEAR.
EACH OF THE POWER-PACKED THEMES ARE A 12-MONTH STUDY SERIES ASSIGNED TO A SPECIFIC FRIDAY OF EVERY MONTH BEGINNING IN JANUARY. IN MONTHS WITH FIVE FRIDAYS I'LL BE REVIEWING TOUCHING INSPIRATIONAL MUSIC. COME ALONG. LET'S LEARN SOME NEW THINGS TOGETHER!
For my addiction recovery work this year I'm going through The Twelve Gifts of Life Recovery by Stephen Arterburn and David Stoop. On the third Friday of each month in 2021 I will be sharing the blessings God brings us to honor our choices and encourage our recovery journey. This is the second column in this series. Today we are learning about the gift of Character.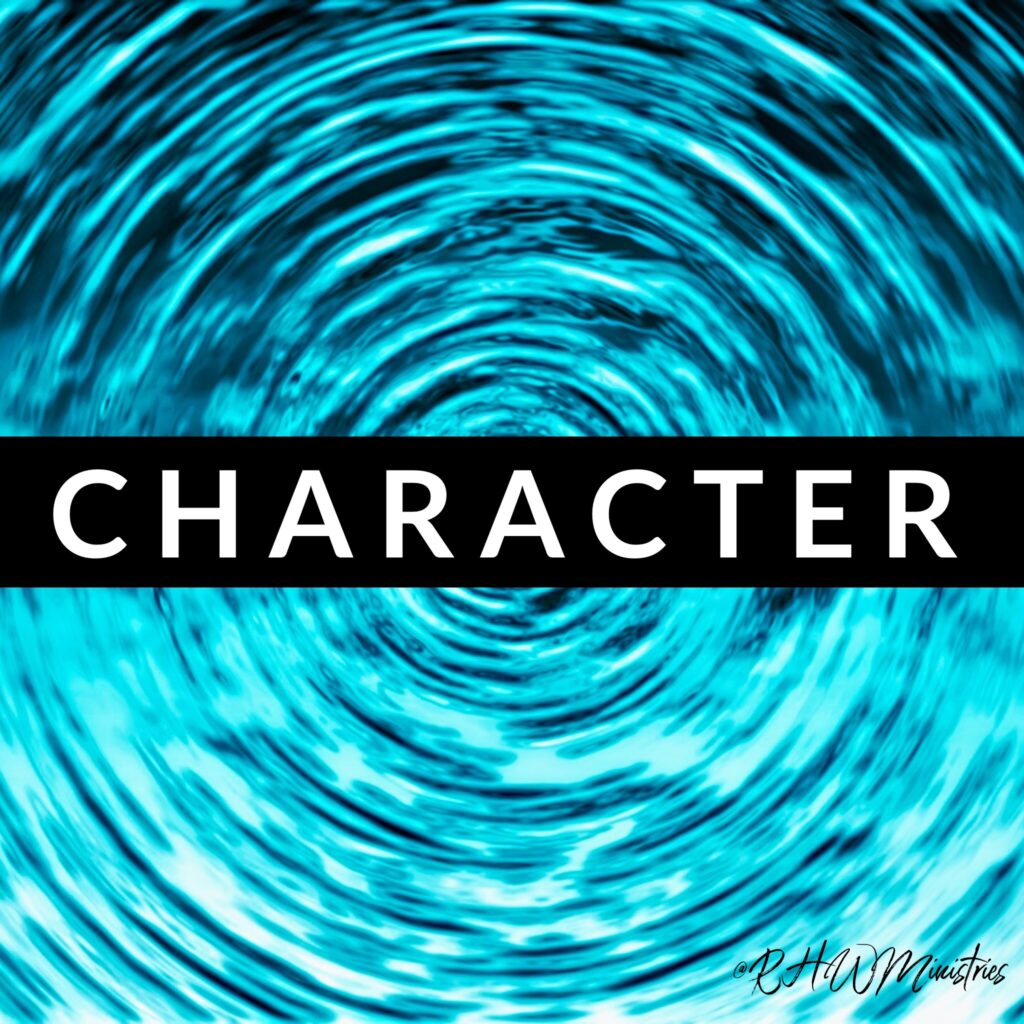 Our walk of faith is similar to the process of life recovery. We begin with a decision and then follow that decision with a process that brings healing, wholeness and growth… But it's not automatic. We must continue to move forward in growth and maturity. Gradually we heal, and gradually we receive the gift of character. ~ The Twelve Gifts of Life Recovery
For most of us our faith and character grow through times of stretching, trials and struggles. These are the times when we have to lean in to God's hands more intentionally. When times are easy, we are more likely to not reach out to God for help. It's just human nature.
Self-Sufficient vs God-Sufficient
When we were living in our addictions, thinking we had it all together, we certainly weren't looking to God for any help.  But when we finally came to the end of ourselves and turned our life over to Christ things changed. Maybe they didn't get better right at first. But step by step we worked the program, grew in faith and character.
Character Building Steps
Steps 4 through 7 of the Twelve Steps of Life Recovery are considered the character-building steps because they are at the heart of where we need to change inside. Step 4 leads us through our fearless moral inventory. Step 5 calls us to share our inventory with God and someone we trust. Step 6 reminds us to ready ourselves for God to remove our negative character trait. Finally, Step 7 leads us to humbly ask God to indeed remove those negative character traits from our lives.
Everything we could ever need for life and godliness has already been deposited in us by his divine power. As a result of this, he has given you magnificent promises that are beyond all price, so that through the power of these tremendous promises we can experience partnership with the divine nature, by which you have escaped the corrupt desires that are of the world.

So devote yourselves to lavishly supplementing your faith with goodness,

and to goodness add understanding,

and to understanding add the strength of self-control,

and to self-control add patient endurance,

and to patient endurance add godliness,

and to godliness add mercy toward your brothers and sisters,

and to mercy toward others add unending love.

Since these virtues are already planted deep within, and you possess them in abundant supply, they will keep you from being inactive or fruitless in your pursuit of knowing Jesus Christ more intimately. ~ 2 Peter 1:2-8 (TPT)
One-Stepping Misstep
Some think that all they need to do is accept Christ in their lives and their addiction troubles will be over. Accepting Christ is the most important step, but it is only the beginning.  Depending on this "one-step" is a serious misstep that will keep us from truly growing in Christ and maturing our faith.
The life recovery journey is a process — not just one step. As we grow in Christ, God's character becomes our character. Like the image above, each step is a ripple effect that builds and grows to the next step. Walking and working each of the Twelve Life Recovery Steps we grow closer to our gift of character.
Contemplate the character and attributes of God with this lovely video.