REACHING HURTING WOMEN MINISTRIES OFFERS FOUR TOPICS FOR CONTEMPLATION EVERY MONTH. EACH TOPIC IS A 12-MONTH STUDY ASSIGNED TO A SPECIFIC FRIDAY OF THE MONTH. IN MONTHS WITH FIVE FRIDAYS WE REVIEW INSPIRATIONAL CHRISTIAN MEDIA.
On the third Friday of each month in 2022 we're focusing our life recovery work on The Twelve Laws of Life Recovery: God's Wisdom and Guidance for Your Journey with Stephen Arterburn and David Stoop. This powerful study will take our life of recovery to a level of freedom most of us haven't yet experienced.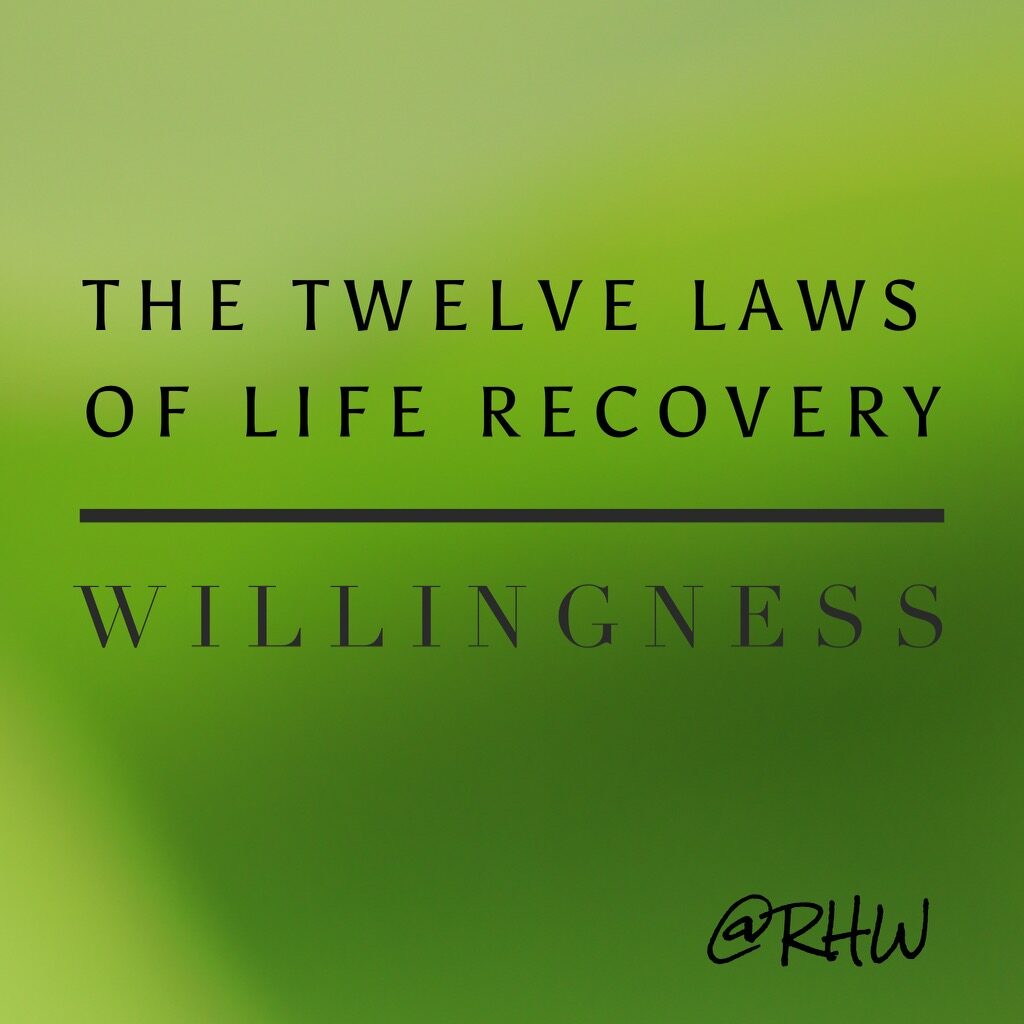 THE TWELVE LAWS OF LIFE RECOVERY 
Each month we're looking at a requirement that guides us to a specific result which will fill our lives with love, gratitude and serenity. Each of the Twelve Laws of Life Recovery are aligned with one of the Twelve Steps of Life Recovery. As you go through the study you will see how they work together.
THE LAW OF WILLINGNESS
REQUIREMENT: willingness
RESULT: growth
Work willingly at whatever you do, as though you were working for the Lord rather than for people. ~ Colossians 3:23

"Willingness opens the door to new paths that lead to growth. Resistance or stubbornness are signs of foolish ness and self-delusion." ~ The Twelve Laws of Life Recovery
There's a childish side of us all that wants everything our way. Those of us in life recovery have probably experienced a time when friends or family members tried to get us to stop our addictive habits or behaviors. But we were foolish and stubbornly refused to listen or comply with their requests. We were unwilling to change. We wanted to live life on our terms.
But the wisdom from above is first of all pure. It is also peace loving, gentle at all times, and willing to yield to others. It is full of mercy and the fruit of good deeds. It shows no favoritism and is always sincere. ~ James 3:17
Take a moment of inventory…
Are you living a life of wisdom? The proof you are not wise is a lack of purity, love, gentleness and a willingness to yield to others. When we willing submit to God we open our selves to His wisdom. We will begin to grow personally and our lives will produce godly results that others will see.
Take a few moments to watch / listen to this beautiful Casting Crowns song.