REACHING HURTING WOMEN MINISTRIES OFFERS FOUR TOPICS FOR CONTEMPLATION EVERY MONTH. EACH TOPIC IS A 12-MONTH STUDY ASSIGNED TO A SPECIFIC FRIDAY OF THE MONTH. IN MONTHS WITH FIVE FRIDAYS WE REVIEW INSPIRATIONAL CHRISTIAN MEDIA.
On the third Friday of each month in 2022 we're focusing our life recovery work on The Twelve Laws of Life Recovery: God's Wisdom and Guidance for Your Journey with Stephen Arterburn and David Stoop. This powerful study will take our life of recovery to a level of freedom most of us haven't yet experienced.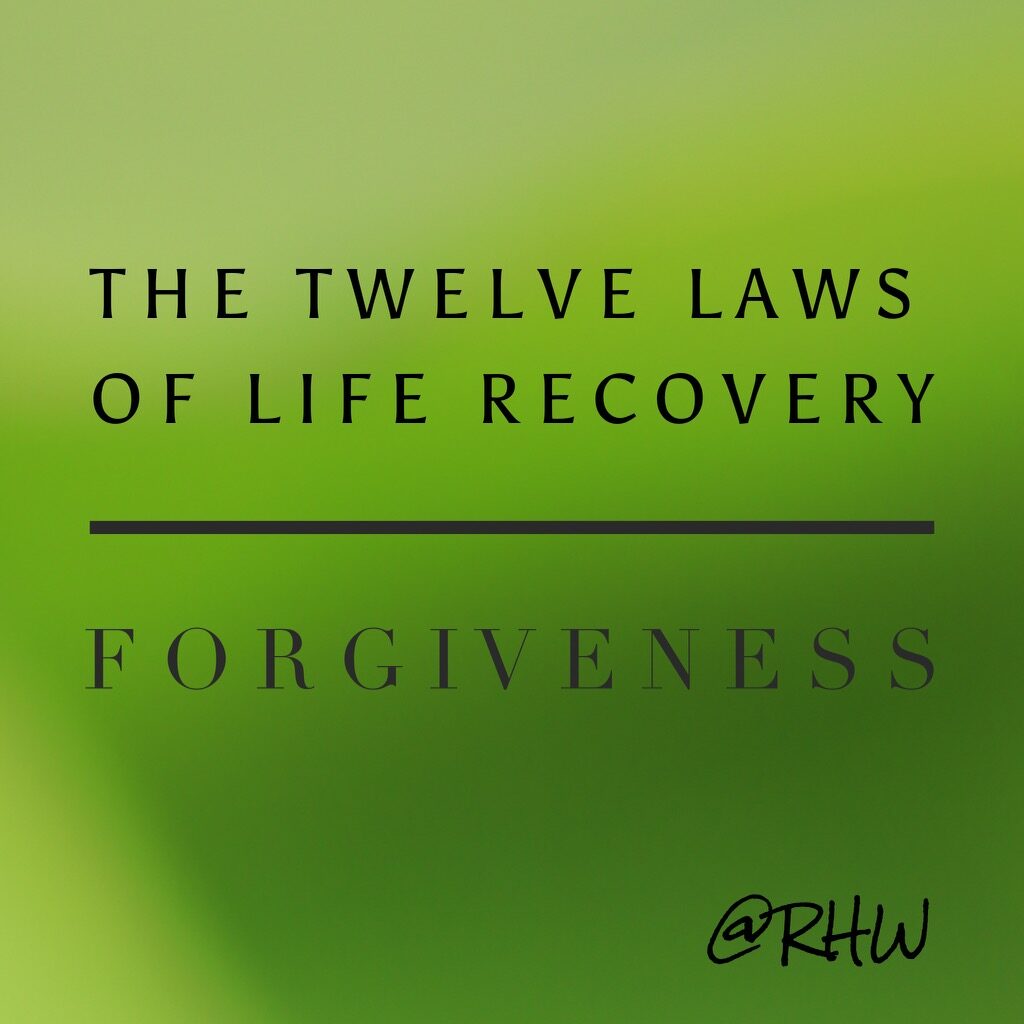 THE TWELVE LAWS OF LIFE RECOVERY 
Each month we're looking at a requirement that guides us to a specific result which will ultimately fill our lives with love, gratitude and the serenity we desire.
THE LAW OF FORGIVENESS
REQUIREMENT: FORGIVENESS
RESULT: FREEDOM
"FORGIVENESS is a choice that does not necessarily involve the person we need to forgive. It's a one-sided transaction, a unilateral extension of grace. So there's really no excuse for not forgiving others as God has forgiven us." ~ The Twelve Laws of Recovery

You were dead because of your sins and because your sinful nature was not yet cut away. Then God made you alive with Christ, for he forgave all our sins. He canceled the record of the charges against us and took it away by nailing it to the cross. ~ Colossians 2:13-14

The law of forgiveness frees US from our pain.
When we continue to walk in unforgiveness because someone has hurt or betrayed us, we put ourself in bondage to that hurt and to that person. We become trapped with bitterness and resentment and ultimately hurt ourselves as well as our relationship with God.
When we're able to forgive others we release that relationship and free ourselves from the painful bondage of the hurt from our past.
If you want a life of recovery, you must be willing to forgive. ~ The Twelve Laws of Life Recovery