REACHING HURTING WOMEN MINISTRIES OFFERS FOUR TOPICS FOR CONTEMPLATION EVERY MONTH OF THE YEAR. EACH TOPIC IS A 12-MONTH STUDY SERIES ASSIGNED TO A SPECIFIC FRIDAY OF EVERY MONTH. IN MONTHS WITH FIVE FRIDAYS I'LL BE REVIEWING VARIOUS INSPIRATIONAL MEDIA.
On the first Friday of each month in 2022 we're studying the Ten Commandments; why we need to know, memorize and obey them.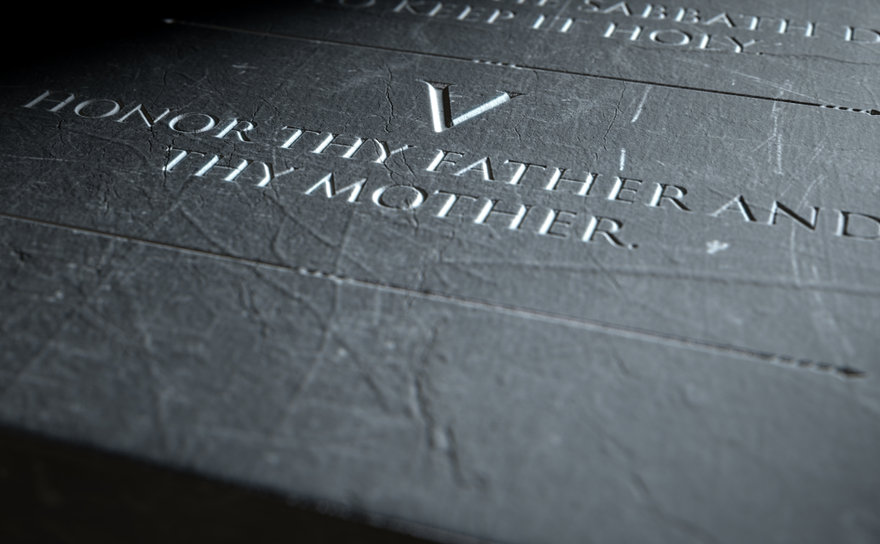 Regard (treat with honor, due obedience, and courtesy) your father and mother, that your days may be long in the land the Lord your God gives you. ~ Exodus 20:12 (AMPC)

HONOR: to revere; to respect; to treat with deference and submission and perform relative duties to. ~ Noah Webster 1828 Dictionary
GOD'S FAMILY PLAN
From the beginning God had a plan for His People. He designed a family to have two parents: a man and a woman. Together, with God's blessing to be fruitful and multiply, they would create the human race.  The responsibility of the children fell to the parents. The responsibility of the children was to obediently submit to the authority of their parents.
It's no secret in today's world, the destruction of many nations began with the breakdown of the family.  With Biblical values declining in our schools and homes and out of control divorce rates, the majority of children no longer have both parental figures in their lives. The concept of honoring anyone, much less your parents is almost unheard of. And we wonder why our world is in the state it is.
"As the family goes, so goes the nation, and so goes the whole world in which we live."~ Pope St. John Paul II
THE PROMISED REWARD
The fifth commandment teaches us that God designed our parents to be honored and obeyed in the same way that we would honor and obey God, our heavenly Father.  But this commandment is about more than just how we treat our parents. It flows to all areas of community life. When a child knows how to honor their parents, they will be able to respect others in authority as well: teachers, police and other officials.
While this commandment has often been taught as the only one with a promise. I would agree with Dennis Prager in the video below and Alistair Begg who wrote that the fifth commandment is given as a promise not just to individuals but to a society in general.
"So the principle in the promise is this: children who are taught to obey God by honoring their parents will grow up to be responsible citizens, and responsible citizens make for a strong nation, which in turns helps to provide a context in which life can flourish." ~ Alistair Begg
NEVER TOO LATE TO OBEY GOD
There are many who would say our world is a lost cause, that it's too late to teach these principles to make serious changes. However, scripture teaches us God will keep all His promises. I believe with the Holy Spirit's power backing up our obedience, God will honor that obedience and keep His promises to achieve what He desired them to accomplish.
My word, which comes from my mouth, is like the rain and snow.
It will not come back to me without results.
It will accomplish whatever I want
and achieve whatever I send it to do."  ~  Isaiah 55:11
The prophet Isaiah made it clear that when God spoke a Word it would not return to God until it had accomplished the purpose He sent it to achieve. This assures us that even the fifth commandment's promised reward has the same backing. God's Word always finishes what He calls it to finish to the glory of His Name.
UPDATE YOUR MEMORY
Our memory aid for the Fifth Commandment shows us the image of two loving parents in the shape of a 5. This is a good reminder for us to honor, obey, respect and be courteous to the people who gave us life.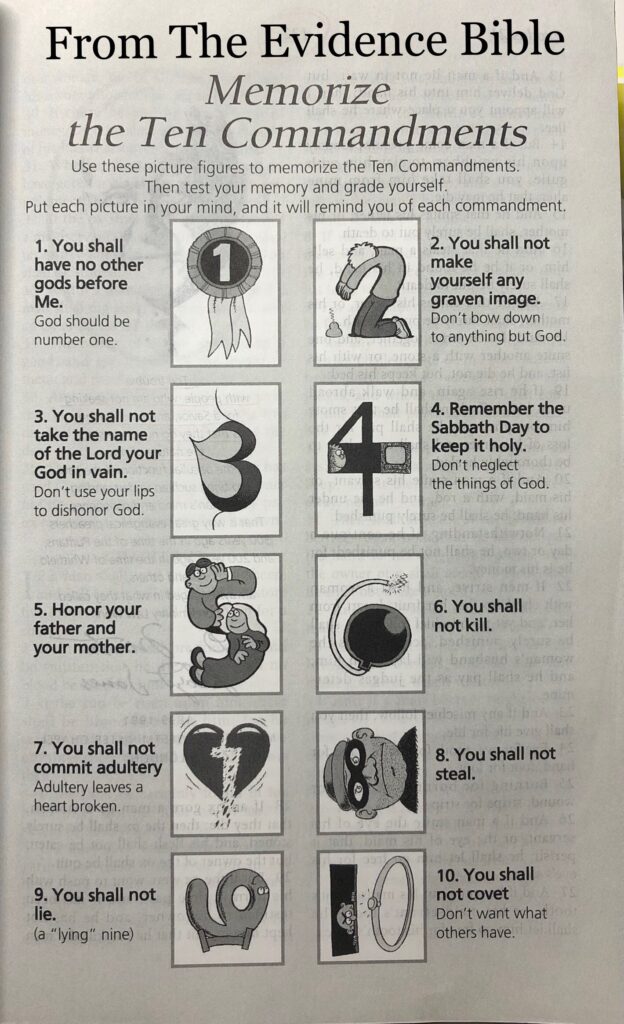 Take a few minutes and glean wisdom from Dennis Prager's teaching on The Fifth Commandment. Be blessed!
RESOURCES:
The Evidence Bible
Thompson Chain Reference Bible
New Living Parallel Study Bible*
Spirit-Filled Life Bible
The Rational Bible: Genesis by Dennis Prager
The Rational Bible: Exodus by Dennis Prager
The 10 Commandments: What They Mean, Why They Matter, and Why we Should Obey Them by Kevin DeYoung
Pathway to Freedom: How God's Laws Guide Our Lives by Alistair Begg
The Ten Commandments: Reasonable Rules for Life by Dwight L. Moody
The Evidence Bible: Ten Commandments Memory Aid