REACHING HURTING WOMEN MINISTRIES OFFERS FOUR TOPICS FOR CONTEMPLATION EVERY MONTH OF THE YEAR. EACH TOPIC IS A 12-MONTH STUDY SERIES ASSIGNED TO A SPECIFIC FRIDAY OF EVERY MONTH. IN MONTHS WITH FIVE FRIDAYS I'LL BE REVIEWING VARIOUS INSPIRATIONAL MEDIA.
On the first Friday of each month in 2022 we're studying the Ten Commandments; why we need to know, memorize and obey them.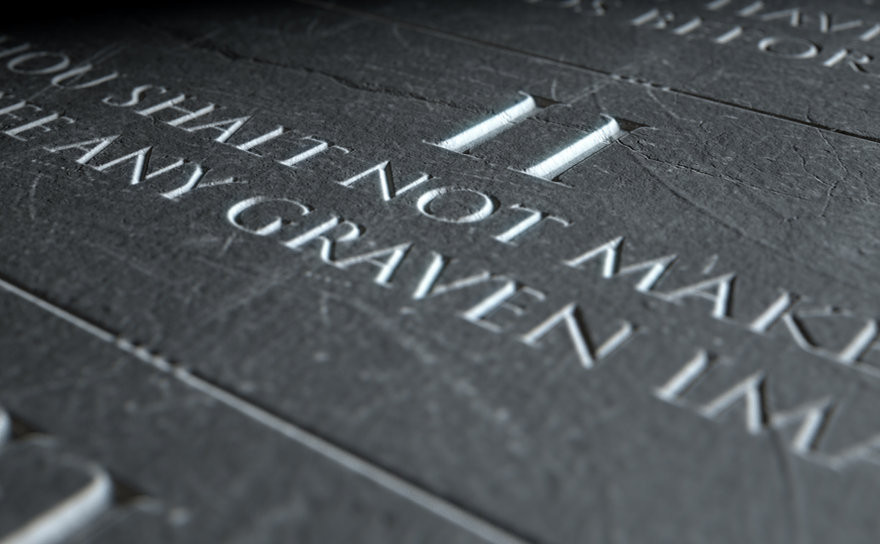 You must not make for yourself an idol of any kind or an image of anything in the heavens or on the earth or in the sea.

You must not bow down to them or worship them, for I, the 

Lord

your God, am a jealous God who will not tolerate your affection for any other gods. ~ Exodus 20:4-5 (NLT)
For some it's hard to imagine worshipping an idol like people did in Bible days. In reality, today we have lots of idols.  Whether it is fame, money, pleasure, work or people… these can all become gods in our lives if we allow them to determine our meaning in life.
Find GOD'S purpose in this law
Among other reasons God's laws are designed to protect us. What is God protecting us from? I believe He is trying to protect us from ourselves. Like little children, we think God is trying to keep us from having fun. When actually it's the opposite.
Scripture tells us that sin is fun for a season.  God knows how easily we're deceived by the sparkling pleasures of this world. Faith in God, His laws and His love for us will help us see beyond the temporary thrills of this world to the true satisfaction of God's eternal Kingdom.
find GOD'S grace in this law
Another purpose of the law is to show us our need to be made right before God. The law tried to teach the children of Israel rules for living that would help them live in right standing with God. But there is no one who can keep all the laws. That is why Jesus came… to complete the law and allow us to be made right in God's eyes by grace.
The law is required to define our sins. When we know what our sins are, we will more easily recognize our need for faith in Jesus. That faith in Jesus will bring the gifts of salvation and grace. Therefore, faith and grace are also wrapped up in the law.
The Apostle Paul in Romans asks if we can now do away with the law because of our faith in Christ. He answers an emphatic, no. In fact, because of Jesus and His grace, the purpose of the law has been completed.
find GOD'S freedom in this law
There was a time in my life that I walked away from the Lord. I lost faith in God and God's people. When I removed God from His place of honor I allowed myself to get caught up in wrong activities, people and behaviors. Overtime they gained a place of importance they didn't deserve.
By taking God out of first place in my life, I removed myself from under His umbrella of protection. I set myself up for Satan to get a foothold in my life. When that happened I no longer walked in the freedom I had with God. I was now in bondage to the devil.
Like Eve in the Garden, this trap began with thoughts that doubted God's love for me. Followed by my eyes looking at something I shouldn't have been looking at. I might not have bowed down to an idol on my knees. But I certainly devoted too much time and money in pursuit of them. So much that they became the central focus of my thoughts and ultimately controlled my life.
If we can keep God holding first place in our lives we protect ourselves from Satan's traps and other things from turning into idols. When we keep the first commandment it's easier to keep the second. The more we keep God's commandments, the free-er we will be. The law and grace bring us freedom!
UPDATE YOUR MEMORY
Our memory aid for the second commandment shows us the image of a person bowing down before burning incense. This reminds us that we should not bow down before anyone or anything but God!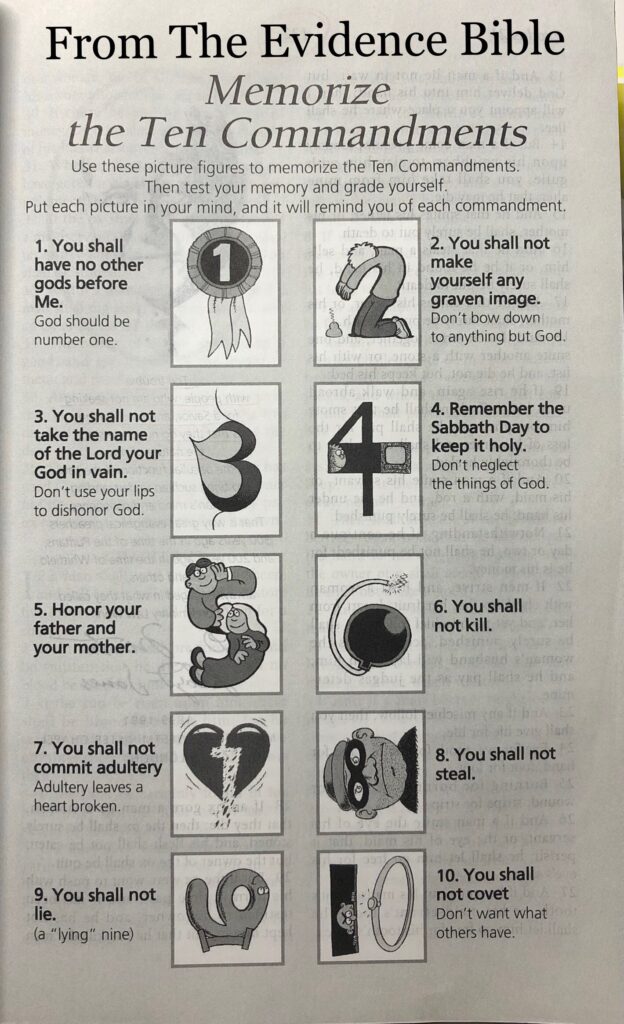 Take a few minutes to watch this short video from PragerU with Dennis Prager teaching on the 2nd Commandment.
RESOURCES:
The Evidence Bible
Thompson Chain Reference Bible
New Living Parallel Study Bible
Spirit-Filled Life Bible
The Rational Bible: Genesis by Dennis Prager
The Rational Bible: Exodus by Dennis Prager
The 10 Commandments: What They Mean, Why They Matter, and Why we Should Obey Them by Kevin DeYoung
Pathway to Freedom: How God's Laws Guide Our Lives by Alistair Begg
The Ten Commandments: Reasonable Rules for Life by Dwight L. Moody
The Evidence Bible: Ten Commandments Memory Aid