REACHING HURTING WOMEN MINISTRIES OFFERS FOUR TOPICS FOR CONTEMPLATION EVERY MONTH OF THE YEAR. EACH TOPIC IS A 12-MONTH STUDY SERIES ASSIGNED TO A SPECIFIC FRIDAY OF EVERY MONTH. IN MONTHS WITH FIVE FRIDAYS I'LL BE REVIEWING INSPIRATIONAL MEDIA.
On the first Friday of each month in 2022 we're studying the Ten Commandments; why we need to know, memorize and obey them.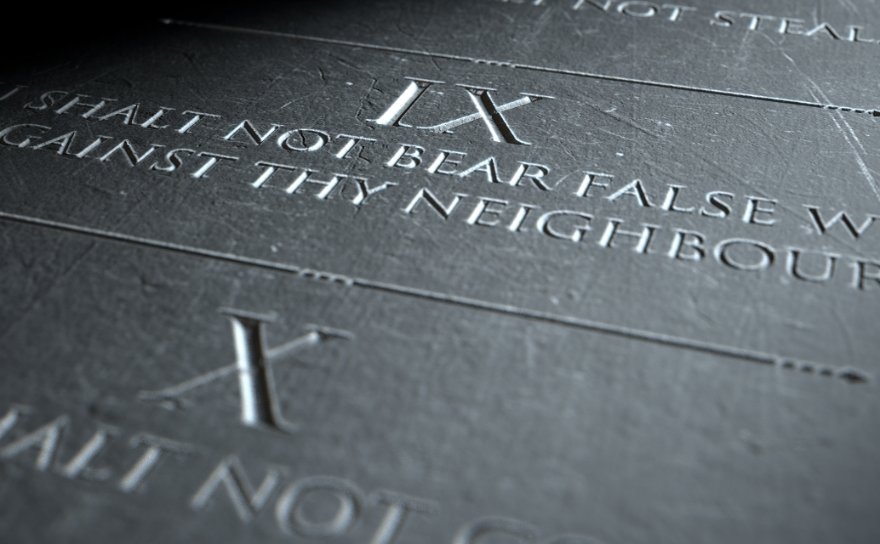 You shall not give false testimony against your neighbor. ~ Exodus 20:16
Besides the obvious telling of straight lies, dishonesty comes in many forms from gossip, rumors, flattery, exaggeration, and of course slander.
As Jesus taught us, honesty is at its root an issue of the heart. And whatever we have in our heart is going to come out eventually.
Deceit is rampant in our modern culture today. Whether it is in academia, personal relationships, political leaders or the public media dishonesty is a huge problem in our world. And not just among unbelievers. Sadly, you will even find dishonesty in the Christian community.
As a reformed and healed liar, this commandment is close to my heart. I lived most of my life as a liar which ended up nearly destroying my life, marriage and family.
We will never be at peace with ourselves, God or others unless and until we are fully an unequivocally committed to God's Word and we must keep it as a mirror before our hearts in examination each day. Only then can we have the power to be a truly honest person. By the power of the Holy Spirit in us, we can do all things through Christ who strengthens us!
The Lord detests lying lips, but he delights in those who tell the truth. ~ Proverbs 12:22

Our memory aid for the Ninth Commandment shows us the image of a number 9 lying on its side, reminding us not to not lie about anything!
RESOURCES:
The Evidence Bible
Thompson Chain Reference Bible
New Living Parallel Study Bible
Spirit-Filled Life Bible
The Rational Bible: Genesis by Dennis Prager
The Rational Bible: Exodus by Dennis Prager
The 10 Commandments: What They Mean, Why They Matter, and Why we Should Obey Them by Kevin DeYoung
Pathway to Freedom: How God's Laws Guide Our Lives by Alistair Begg
The Ten Commandments: Reasonable Rules for Life by Dwight L. Moody
The Evidence Bible: Ten Commandments Memory Aid