REACHING HURTING WOMEN MINISTRIES OFFERS FOUR TOPICS FOR CONTEMPLATION EVERY MONTH OF THE YEAR. EACH TOPIC IS A 12-MONTH STUDY SERIES ASSIGNED TO A SPECIFIC FRIDAY OF EVERY MONTH. IN MONTHS WITH FIVE FRIDAYS I'LL BE REVIEWING VARIOUS INSPIRATIONAL CHRISTIAN MEDIA.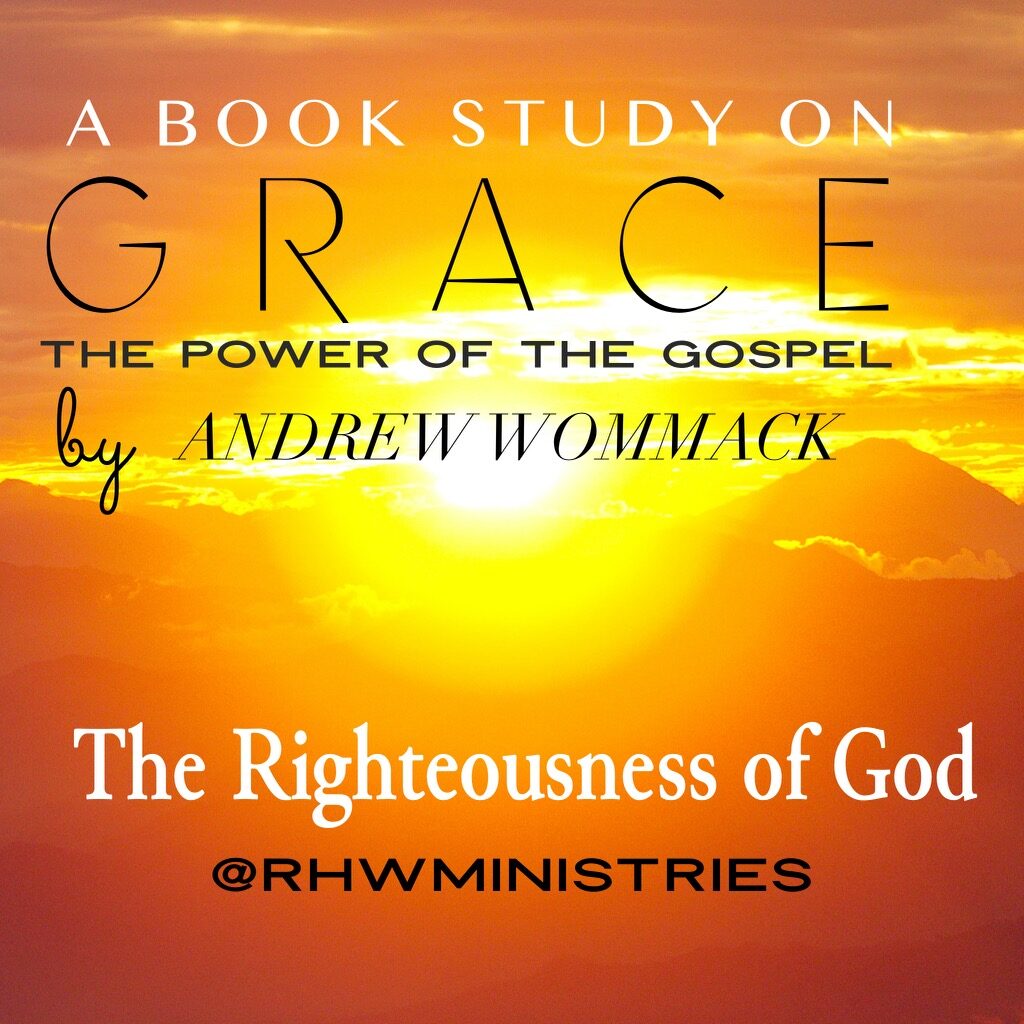 On the second Friday of each month in 2022 we're studying Andrew Wommack's life-changing book: GRACE: The Power of the Gospel. In this study we dig into the New Testament book of Romans — Apostle Paul's masterpiece on the subject of grace. I hope you will get a copy of Andrew's book and join me for this study. Today we highlight chapter fifteen. Enjoy!
So what can we say? We can say that non-Jewish people who were not trying to gain God's approval won his approval, an approval based on faith. 

The people of Israel tried to gain God's approval by obeying the laws in Moses' Teachings, but they did not reach their goal. 

Why? They didn't rely on faith to gain God's approval, but they relied on their own efforts. They stumbled over the rock that trips people. ~ Romans 9:30-32
For hundreds of years the Hebrew people sought God by way of following the law.  They were consumed with performing for God's approval vs. seeking a personal relationship with Him. And not only that, when Jesus came, they were offended at the possibility of non-Jews being able to be right with God without following all the law.
They don't understand ⌞how to receive⌟ God's approval. So they try to set up their own way to get it, and they have not accepted God's way for receiving his approval. ~ Romans 10:3
Rather than trusting in our own self-righteousness to be in good standing with God, we must have faith in Jesus and the grace that He brought for us.
For God made Christ, who never sinned, to be the offering for our sin, so that we could be made right with God through Christ. ~ 2 Corinthians 5:21

Take a few minutes a watch this excellent teaching from Andrew Wommack that coincides with this chapter.