AT RHW WE PUBLISH A NEW COLUMN EACH FRIDAY. WE'RE GOING THROUGH FOUR SPECIFIC STUDIES WITH EACH SERIES BEING PUBLISHED ON A DIFFERENT FRIDAY OF THE MONTH.
In The Spiritual Disciplines series we're learning 12 disciplines that will guide us as we grow deeper in our walk with God. These columns post on the second Friday of each month in 2020.
Spiritual Disciplines are not a list of religious duties but rather habits that nurture and mature our spiritual growth. They are inward, spiritual attitudes walked out by behaviors and actions. These habits are critical for lasting spiritual growth and true life transformation.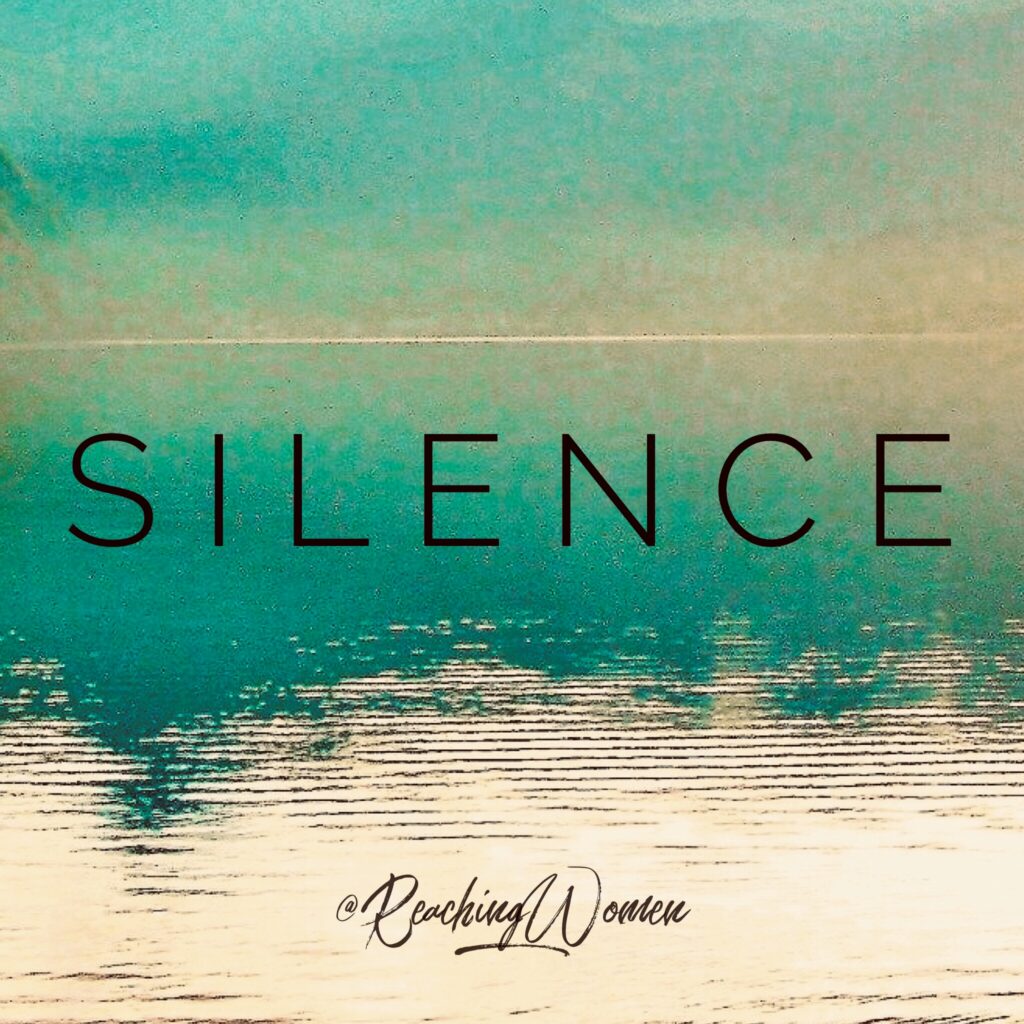 SILENCE: Closing off our souls from sounds, whether noise, music, or words, so that we may better still the inner chatter of our noisy hearts and be increasingly attentive to God.~ Life With God Bible
The Lord is in his holy temple; let all the earth keep silence before him!  ~ Habakkuk 2:20
While all the Spiritual Disciplines are important, to me Silence is one of the most critical. Without our times of silence and solitude we will rarely have the opportunity to grow individually or in our relationship with God.
Most of us today, especially those under the age of 30, have never had a serious period of complete silence. Some avoid silence at all cost. When I was younger I would do anything to keep from being alone with my thoughts. It took going through addiction recovery for me to learn that silence can help me. It is my friend, not my enemy.
As much as I thought others would dislike the "real" me if they knew me, I also disliked myself. I didn't want to be alone with me. I didn't want to hear the negative thoughts from the childhood programming that would invariably surface in times of silence and solitude.
Now after recovery and learning the wonderful spiritual practice of contemplation, I have learned the value of just sitting with the trees and clouds, while listening for the still small voice of God to speak to my heart and soul.
If we are too busy to find some quiet time with God, we will soon be too busy for ourselves or anyone  else for that matter.
I encourage you to carve out some time to be alone not only with God, but with yourself. Take advantage of the opportunity to be outside during the beautiful fall weather and sit with God under a tree and just… be.
                                                            BE
                                                     BE STILL
                                          BE STILL AND KNOW
                              BE STILL AND KNOW THAT I AM
                       BE STILL AND KNOW THAT I AM GOD.
                                               ~ Psalm 46:10 ~
Take a few minutes and be encouraged to find some quiet time with God as you watch/listen to this beautiful song by Elevation Rhythm.